Discover How Lifelong Learning Can Enhance Your Quality of Life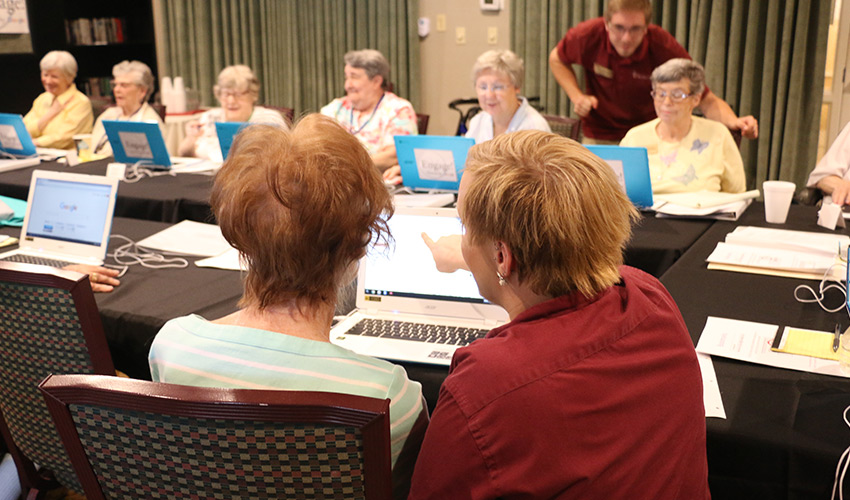 Learning doesn't end when you graduate from school—in fact, older adults often find retirement the perfect chance to resume their education! With more time on their hands, those who love to learn are opting for a variety of courses, seminars, and other opportunities to satisfy their intellectual curiosity and expand their horizons.
According to a
Pew Research Center survey
, 73 percent of adults consider themselves lifelong learners. And these days, it's easier than ever to access world-class educational materials, thanks to the proliferation of free online courses from Harvard, Yale and other top universities. One especially popular course is Coursera's "The Science of Well-Being," which helps build life-enhancing habits—such as gratitude and savoring—to help boost happiness.
Learning can be viewed as a veritable fountain of youth, too:
Research
shows that learning a variety of skills simultaneously increased cognitive function to levels typically seen in adults 30 years old and younger. Lifelong learning also boosts self-esteem, improves existing skills, provides a sense of connection and accomplishment, and boosts mental health. Although learning can't alter the biology of Alzheimer's, a report in
Neurology
noted that it can improve memory, delay symptoms, and help prolong quality of life. At The Watermark at Coral Gables, learning is a key part of life—we offer a wealth of engaging and enriching classes that encourage members to discover new passions or delve into topics that pique their interest.
Our award-winning Watermark University enlists residents, Watermark associates, and even family members as "faculty" to share their knowledge on a range of subjects, including the arts, cuisine, culture, technology, wellness, and more. Beyond that, our community inspires continued exploration through innovative programming, such as talks with local guest speakers and virtual-reality journeys that allow participants to experience the Apollo 11 moon landing or venture to the wreckage of the Titanic. Here, we're committed to lifelong learning—and all the benefits it brings.