Welcome to Winter Springs
Relaxed Florida living, near vibrant Orlando — yes, you can have it all.
You may have to pinch yourself. A place this naturally beautiful, this warm, this peaceful feels like something out of a dream. Thankfully, we are happy to report you are wide awake.
Come home to The Watermark in Winter Springs, Florida — an enviable destination known for its natural beauty, safety, and tight-knit community. It's hard to believe that Winter Springs is located a mere 15-minute drive from Orlando and its world-renown attractions and cultural offerings. Here, you really can have it all: small-town living within a breathtaking setting, yet near the best cultural, sporting, and artistic offerings found in the state of Florida.
You'll appreciate the many trees, parks, and trails found in Winter Springs, located in Seminole Country, whose slogan is "Florida's Natural Choice." Winter Springs has been ranked among the best places to live in Florida, and this is partly due to the city's commitment to keeping it beautiful. There are twelve parks and nature trails, as well as plenty of old, protected trees. In fact, Winter Springs has been certified as a National Arbor Day Foundation "Tree City" since 1988 for its focus on protecting the environment and its variety of gorgeous trees. Each year the city hosts an annual Arbor Day Celebration with a tree giveaway and educational presentations, a variety of outdoor and recreational activities, live entertainment, and local shopping & food vendors.
Another lively, annual city event is the ARToberFEST Festival of the Arts held in October at the Winter Springs Town Center, featuring German food and local artists' work.
Winter Springs offers everything you could ever want, without sacrificing the peacefulness of nature.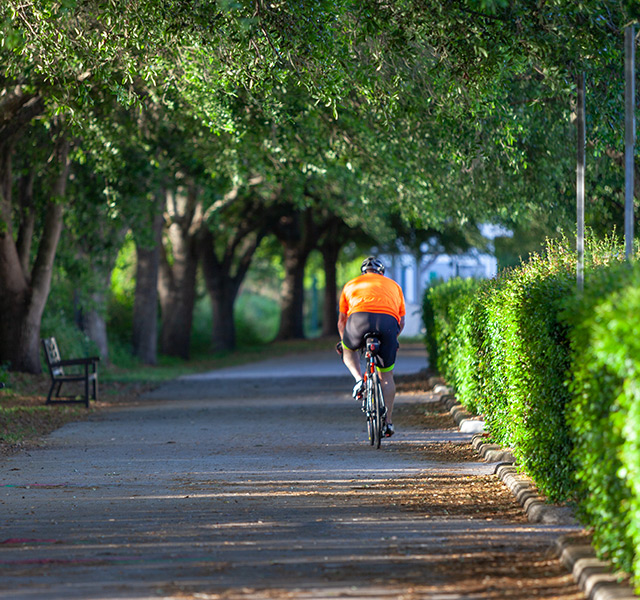 A History of Winter Springs, Florida
The city of Winter Springs was originally incorporated in 1959 as North Orlando, but this led to confusion that Winter Springs was part of Orlando on the northern end, even though it does not border Orlando. When the Winter Springs Development Corporation acquired the 3,500 acres of land to the east of North Orlando, then was annexed into North Orlando, it was decided by the council due to the unpopularity of the name, that the city would be renamed. While there were a lot of name choices that were submitted including Norlando, to keep a similarity in the name, the council chose Semoran as the name. This name was quickly outed by the public and by popular vote the city was named after the company for the area it acquired, Winter Springs. The City of Winter Springs was incorporated in 1972 and is the largest city by land area in Seminole County Florida.
More History