Butterfly Garden Dedication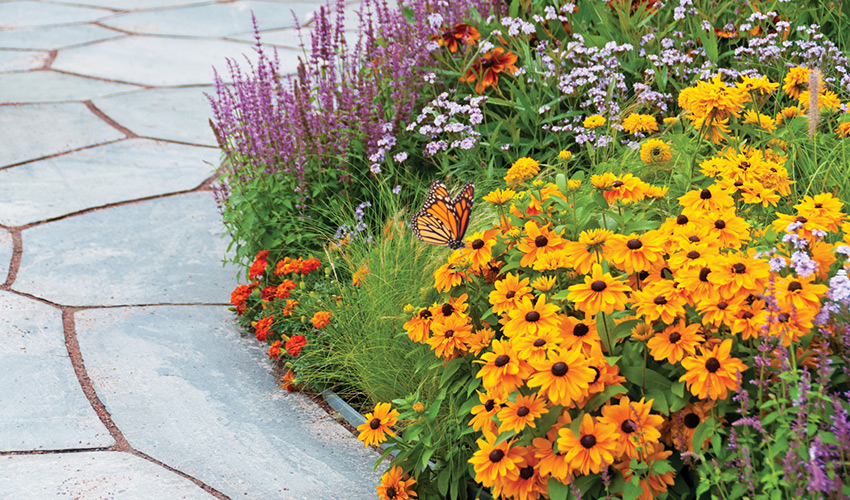 We all have stories of tending the garden with our loved ones. Whether it was growing vegetables for a home-cooked meal, helping grandparents spruce up the yard, or growing flowers to decorate your dining room vase. No matter which reason you gardened, those hours spent with dirt on your hands and the sun shining over your head brings back fond memories.

The Watermark at Vistawilla decided to do some gardening and create a space where residents can relive those feel-good moments and create new memories with a butterfly garden. Planted and tended by volunteers and residents, our garden was officially dedicated in July at a beautiful ceremony attended by members of our local community and family members of our Vistawilla residents. Music played by harpist, Christine MacPhail, and delicious food catered by our amazing Chef, Chester Dibas, set the tone for a relaxing and welcoming environment. Our guest speakers, which included our corporate representative Debbie Penn, as well as renowned physicians, Dr. Bala and Dr. Gonzales, showed us how beneficial tending to gardens can be for those living with Alzheimer's and dementia.

We were able to share with our honored guests how important this garden was to us to create, and how it will allow our residents to thrive. It culminated in a release of 60 live butterflies into the garden. As they fluttered around us, there was a smile on every face and we can't wait to watch our butterflies return to our garden each day.