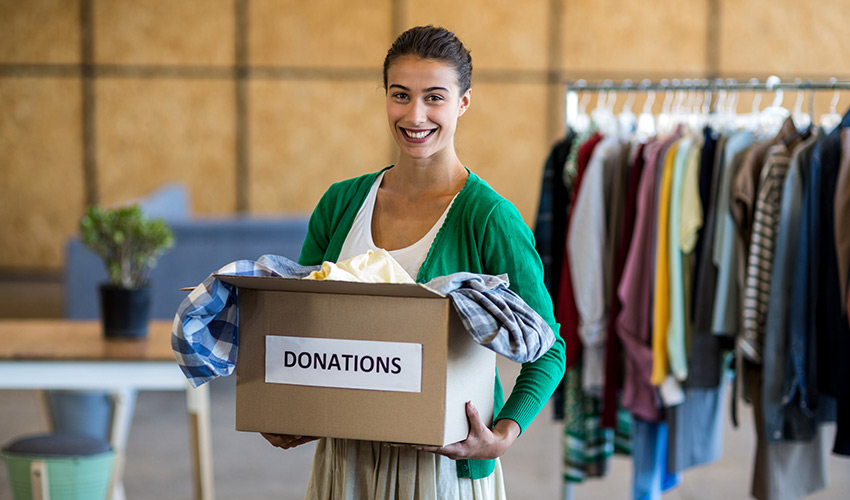 Do you have too much stuff? You can declutter your home and help others thrive at the same time. As part of Watermark Retirement Communities, we'd like to help you make the most of your unwanted possessions. Check out these suggestions from Watermark and then contact us if you need help getting started. We're always here for you!
Watermark Can Help You Declutter and Donate
The new year is a natural time to declutter your home. Moving to a retirement community or downsizing to a smaller home is also a perfect time to get rid of excess stuff. With the popularity of shows like Marie Kondo's "Tidying Up," people are more motivated than ever to streamline their possessions. Decluttering can help you thrive by freeing up more space, time and mental energy to enjoy life. The best way to dispose of your unwanted items is to give them to someone who will appreciate them. Donate gently used and like-new items to charity thrift shops and fundraiser sales, give them directly to someone in need or share them among your friends and family. Some charities will even send a truck to your home to pick them up.
When sorting through your possessions, follow the "Tidying Up" principle and keep the things that bring you joy. Other items to keep are those you use regularly and items that have a positive sentimental meaning. Don't hang onto things just because you feel like you "should." The only rule to follow is that your possessions should be useful or help you thrive, or both! If the idea of sorting through your entire house seems overwhelming, break the job into smaller steps. Sort one type of item at a time, such as clothing or books.
If you need help getting started, call your local Watermark Retirement Community. We may be able to accept your donated items if we have a charity tag sale coming up. We can arrange to pick up your items for the sale. We can also bring you boxes, offer snacks and provide advice and encouragement. You can even come to the community and have lunch on us to take a break from sorting. When sale day comes, you're welcome to participate with us.
After your clutter is cleared, use your new free time to enjoy life. We can help with that, too! We have a lot of fun things going on at Watermark, including a variety of clubs, delicious dining opportunities, Watermark University classes and just hanging out with family and friends in the community. Contact us today to find out what's happening in your local Watermark Retirement Community.