LOVE THE LIFE YOU LIVE
Discover a world of possibilities in Penfield.
Legacy at Grande'Vie empowers you to live the life you want filled with abundant opportunities to connect, grow, learn, and feel your best every day. With a full suite of amenities and services, discover all that our carefree lifestyle has to offer. No request is too big and no detail too small. Have something specific in mind to help you reset and rejuvenate? We're all ears when it comes to your health and well-being.
Engagement takes on new meaning with plentiful opportunities that promote connection, lifelong learning, and self-discovery. Discover a community of friends that embraces you and celebrates your interests. From creative arts programs to cooking classes, group excursions, social gatherings, exercise classes, and lunch outings, there's truly something for everyone. No matter how you choose to fill your days, we're here to help you be as active as you want to be.
Enjoy an enriched lifestyle near the best of everything the Rochester area has to offer, including shopping, restaurants, entertainment, cultural attractions, and major medical centers via Routes 590 and 441.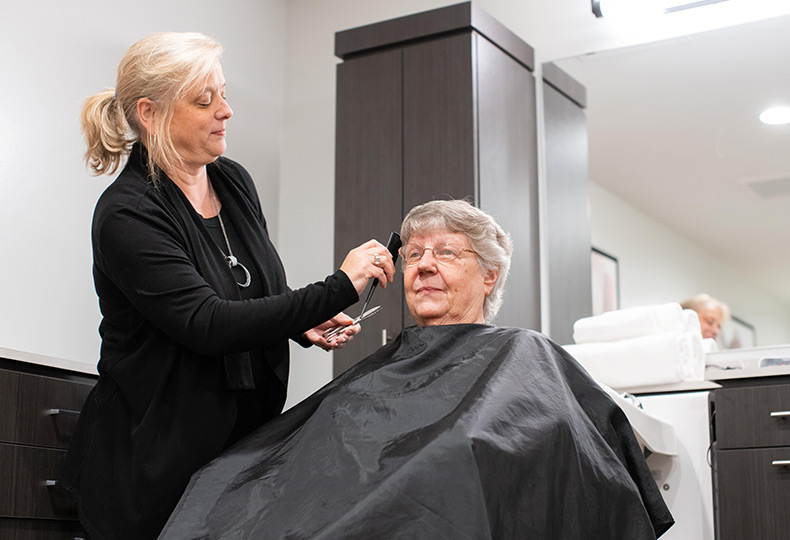 Salon
Self-care is always on the agenda. Look your best, and take on the day feeling refreshed with a new hairdo or a trim. Get ready to turn some heads.
Learn More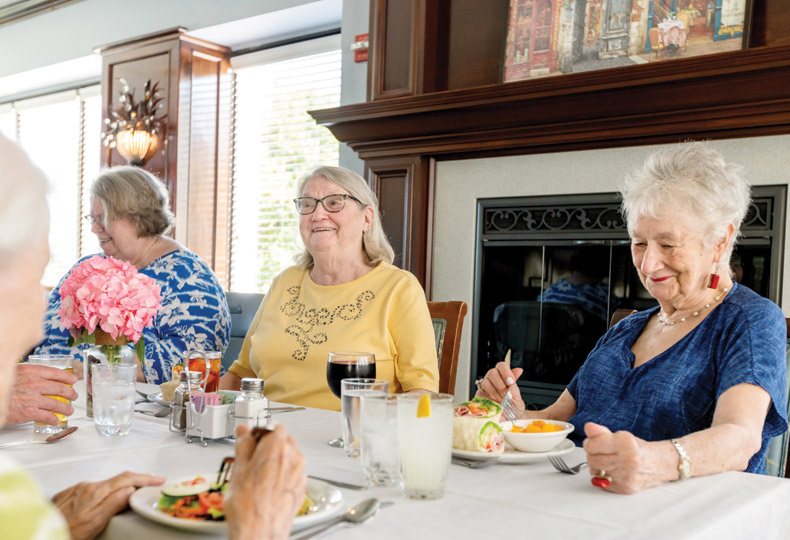 Happenings
What sounds fun today? At Legacy at Grande'Vie, there's so much to see and do. Pursue your passions and find purpose and fulfillment with stimulating Watermark University classes, events, and social events.
Explore Community Happenings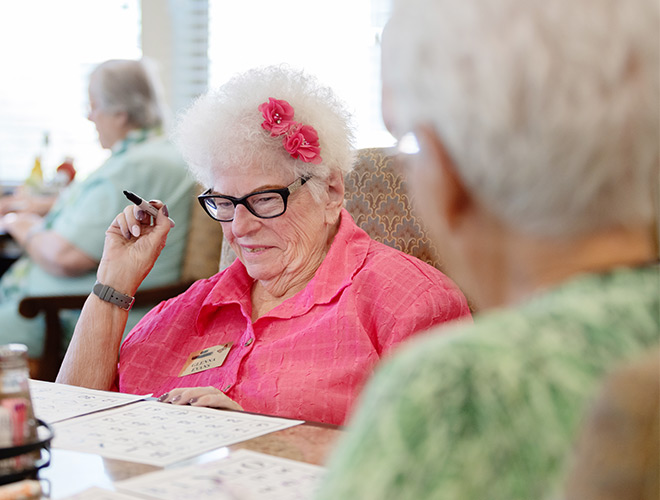 Activities & Events
Select a fulfilling, harmonious life here at Legacy at Grande'Vie. Meet new people, visit new destinations, and enjoy new experiences through Watermark University.
Learn More About Activities & Events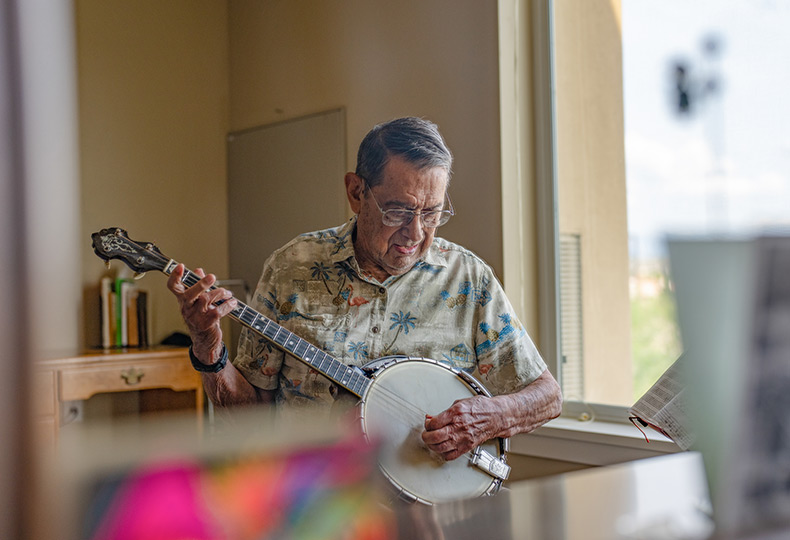 "Legacy Grand Vie is an amazing place, a place called "home" for our dad. The staff go above and beyond at every request and truly care about the residents. My dad's room is a spacious studio with all the amenities. Very clean, up to date and fresh. From the moment you enter the building, you are welcomed with friendly, caring staff. It's a cozy facility that reminds me of home. The ED is a breath of fresh air, he's is involved with the residents and takes the time to meet the families and gets to know the residents. The chef is outstanding and prepares meals that are desirable, healthy and are presented beautifully. It's not like a cafeteria style living facility, where the food is cooked in mass quantities ahead of time and heated up. These are truly great meals! A lot of thought goes into meal planning, and it shows. The housekeeping staff are on top of it! They are thorough with their cleaning and leaving supplies that are needed. It's not just a 'lick and a promise', then they're gone. They are a team that works very hard to keep the residents rooms clean and tidy. Having assisted living and memory care also on the same campus is very nice. Adjustments can be made as time progresses. I could go on and on about how happy we are here …"
"My sister recently moved into [Assisted Living] and has been transformed. She is so happy and well cared for. The professionals moved the process along easily, and answered our millions of questions. My sister knows that she made the best decision."
"What's not to love with [Legacy at] Grande'Vie senior living community? We are treated like royalty, served wonderful meals three times a day, have our rooms cleaned, our beds changed, our laundry done and our medical needs tended to. But more importantly the staff, the nurses and the aids are wonderful to us always taking care of us and stopping to talk to us with smiles. They are genuinely here for us and I am told by them that is their reward. I wouldn't live anywhere else!"