THIS IS THE PLACE
This is the life.
At Legacy at Clover Blossom you're independent but far from alone. You'll find everything you need to thrive.
When you're here, you decide how each day unfolds. And we're here to make sure each one is better than the last. Choose from dozens of classes and workshops guaranteed to pique your interests. One afternoon, you might connect with neighbors and the next strike out on your own path.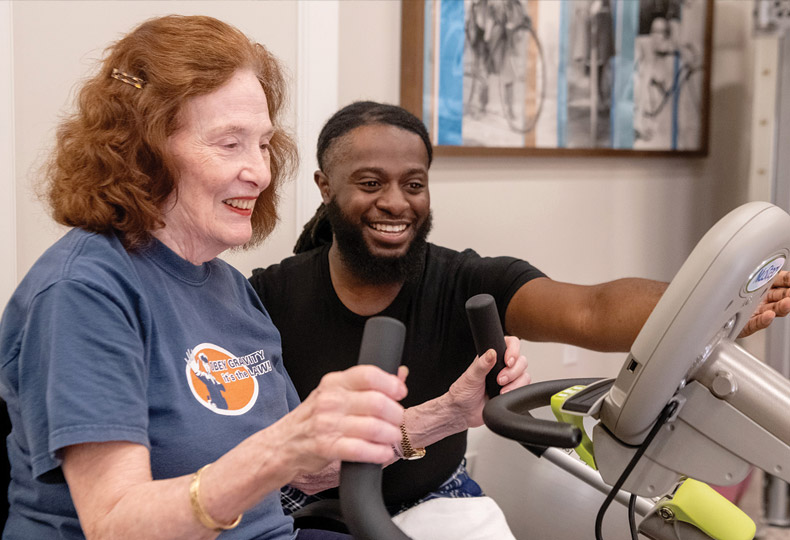 Fitness
Come get your sweat on with state-of-the-art equipment, trainers, and a space expertly designed to help reach your goals. So let's get you moving – on your own terms, of course.
Get Fit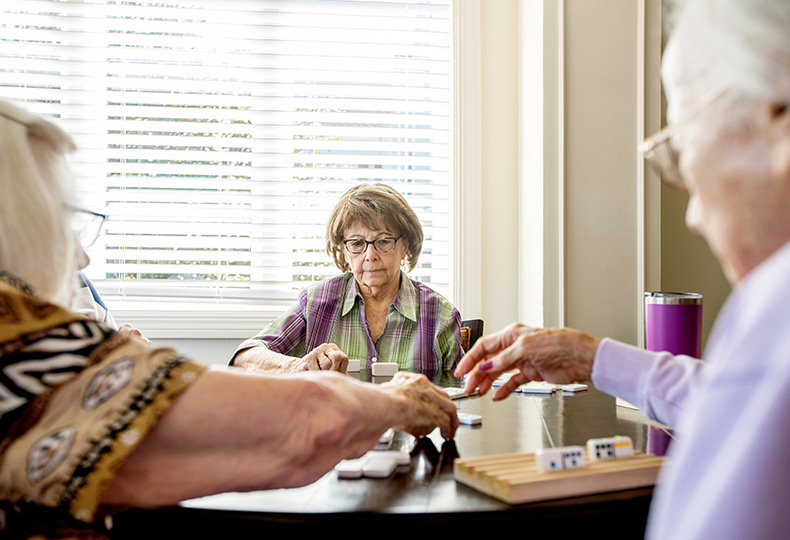 Happenings
Someone once said a full social calendar means a full life. Or was that us? Regardless, you'll have so much to do and see, you'll prove the statement no matter what you choose.
Let's Go!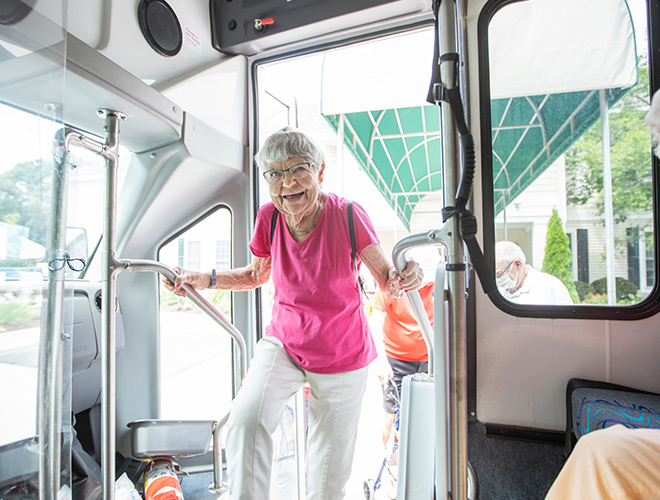 Partnerships
We all need someone at our side, when times are challenging and when they are good, we're simply better together. Local and national partnerships offer our residents the very best of everything.
Explore Our Partnerships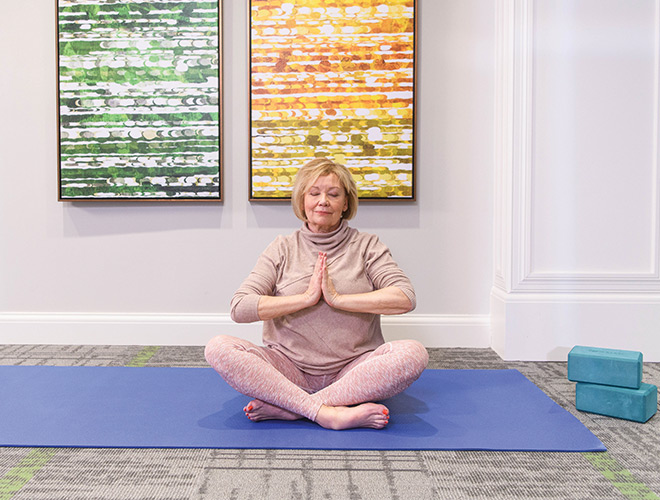 Activities & Events
Live with passion. Choose a fulfilling, harmonious life full of possibilities with us here at Legacy at Clover Blossom. Meet new people, visit new destinations, and enjoy new experiences through Watermark University.
Explore Activities & Events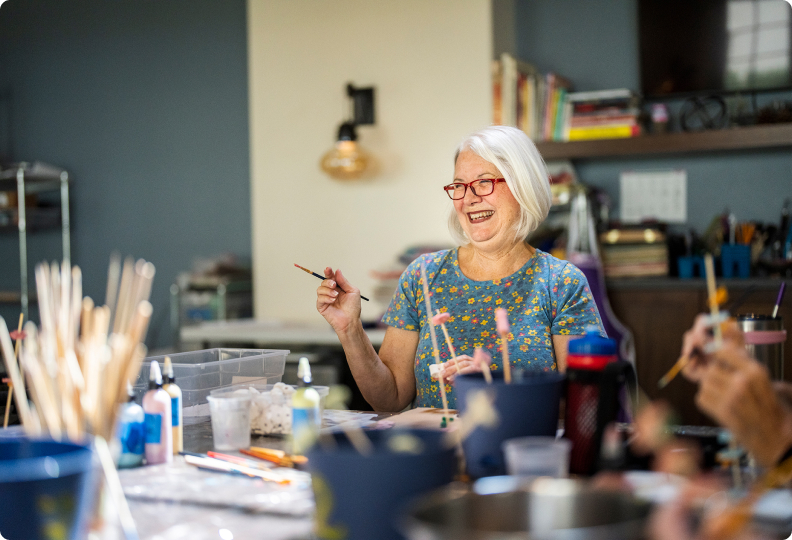 "My mom moved into the Legacy at Clover Blossom ... She loves her cute apartment and has already made some great friends. For me, I know she's safe, has things to do and people to visit with, plus she's much closer to me now … I love the Legacy at Clover Blossom and so does my mom!"
"My mother is in Legacy at Clover Blossom, and it is excellent as far as the rooms are concerned. The maintenance staff adjusts issues immediately, and if there are any problems, they respond immediately. The food is very good, and the staff is excellent. Liz — who runs the reception desk — was amazing. They offer a lot of things for the residents, and the activities are very good."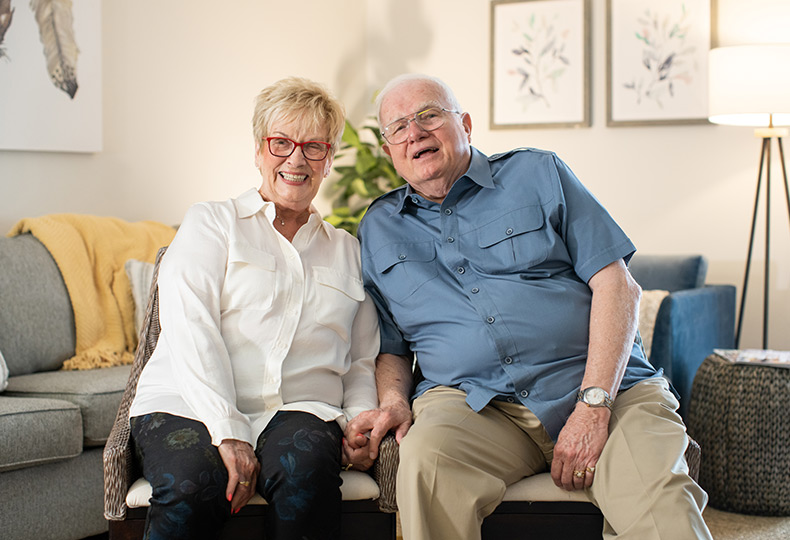 "We stayed at Legacy Clover Blossom for three months respite care. Very clean, spacious facility, with friendly accommodating staff and outstanding food service. Our studio apartment was large and convenient, we believe would be good for a budget conscious single long term resident. Very nice, park like outside area within the main building with chairs, benches, gazebo, very pleasant to be outside in a warm weather. Though we could not participate, we have noticed almost daily entertainment events with active participation from the residents, we have seen a number of visiting family members, and overall environment is peaceful and cheerful, we have seen a lot of smiling faces … We strongly recommend Legacy at Clover Blossom for any short term, respite care, and for long term residency. Good quality retirement community to be at!"