THIS IS THE PLACE
This is the life.
Live your best life, as you've always imagined. Every resident at Legacy at Cranberry Landing is like family, and we've created incredible opportunities to develop new friendships and continue learning.
Here, our goal is to give you the tools and the opportunities to be exactly who you want to be. From morning walks to mid-day meals with friends, to casual afternoon activities and evenings, we'll support you every step of the way.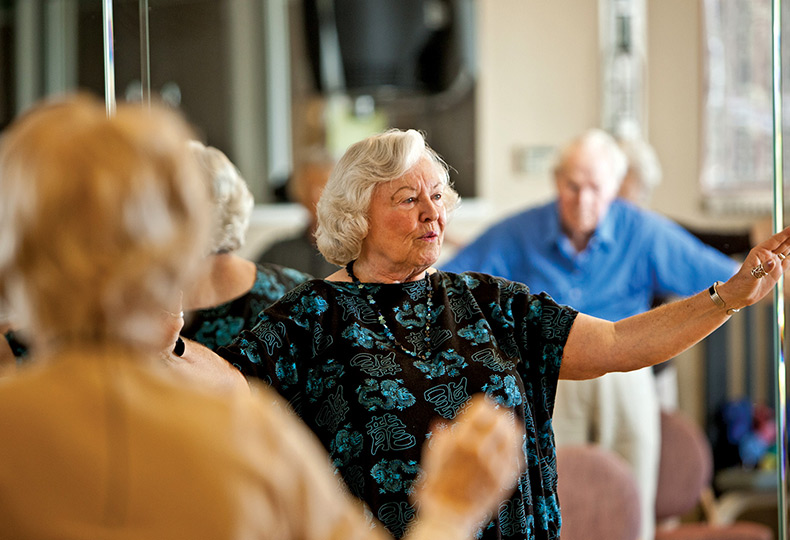 Fitness
Be the best you physically possible. With our state-of-the-art equipment, and a space expertly designed to reach your goals, you'll get moving and get stronger on your own terms.
Find the Right Fit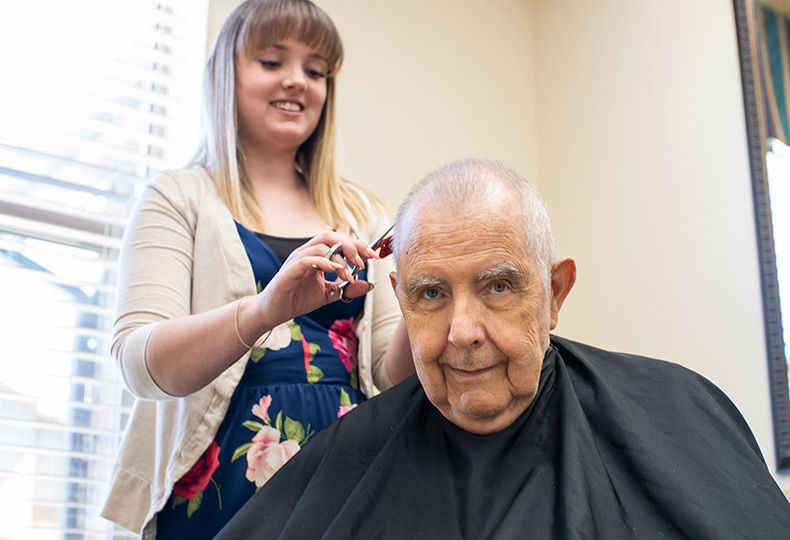 Beauty Salon & Barber Shop
Be, feel, and look your best. A good hair day is a good mood day.
Be Your Best Self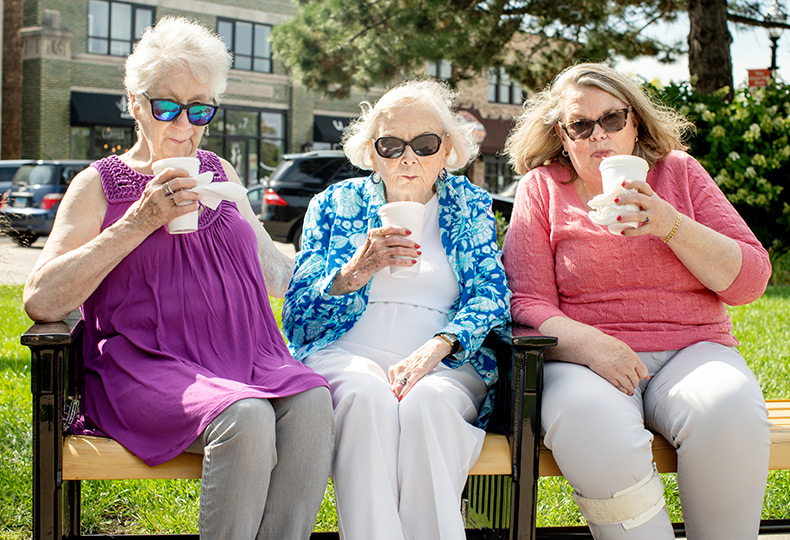 Happenings
Live a life rich with discovery, adventure, and new beginnings. All the activities and events we offer can expand your horizons and make your life journey exceptional.
More to Do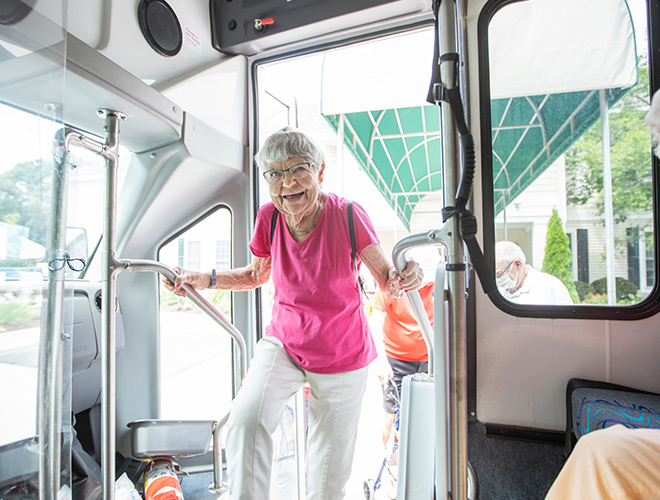 Partnerships
We all need someone at our side, when times are challenging and when they are good; we're simply better together. Local and national partnerships offer our residents the very best of everything.
Explore Our Partnerships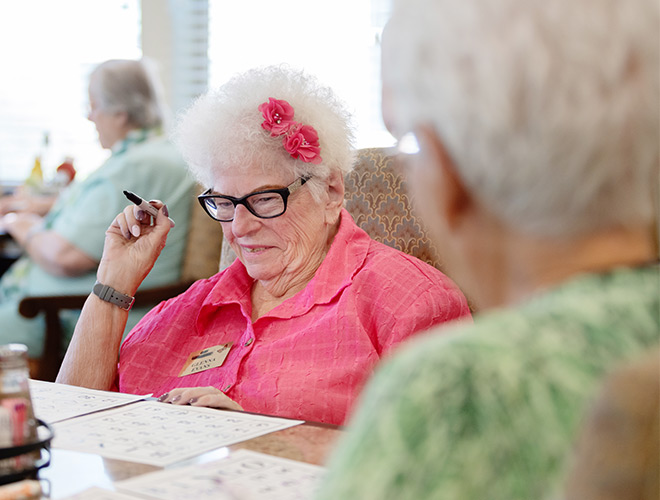 Activities & Events
New people, new destinations, and new experiences will be your new normal. We help keep minds sharp, engaged, and entertained. With so much to do so close, every day is bright and full of possibilities.
See Activities & Events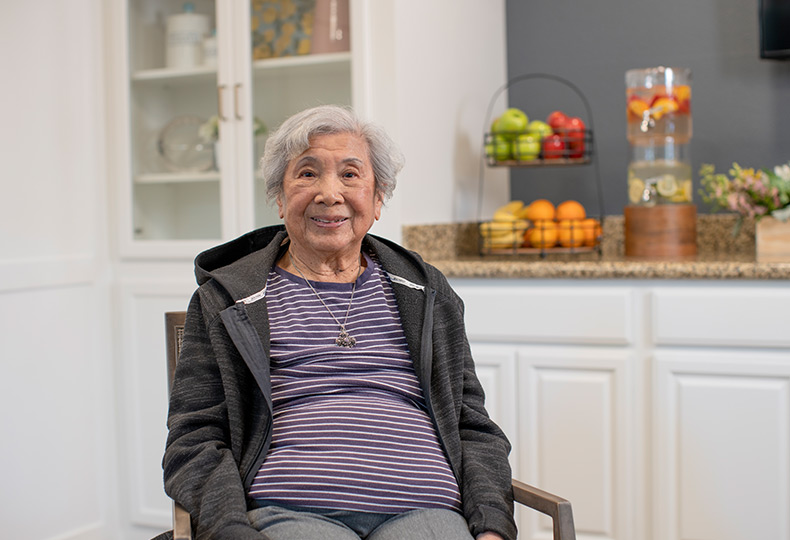 From the first time my daughter and I entered Legacy at Cranberry Landing ("Cranberry") to check it out as a potential residence for my Mother, we were impressed with the friendliness and welcoming that we received from residents and staff. My mother has since moved in, and she loves it. Now, she is so busy with activities and events at Cranberry, that we must make an appointment to visit her! We couldn't be more thrilled. Every day is filled from morning through evening with things for residents to participate in. Cranberry has transportation that takes them to places like Wegmans, Target, and even to the casino!
Grandma Joy
Legacy at Cranberry Landing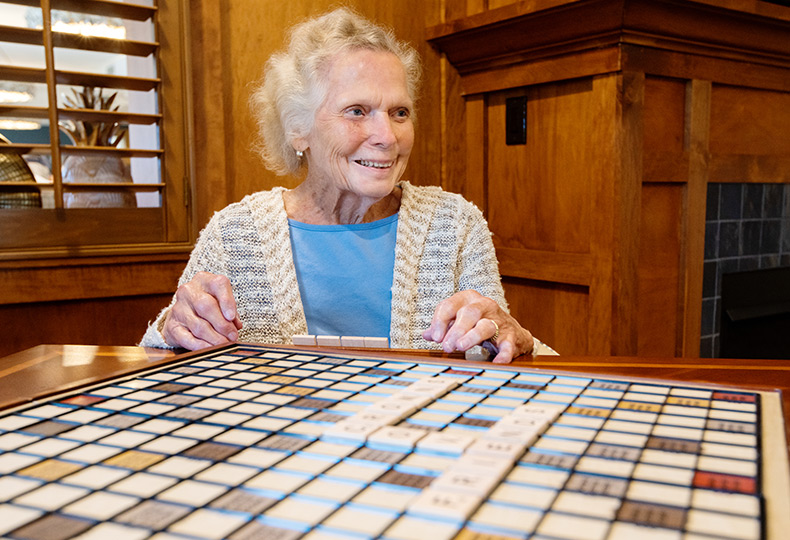 Cranberry Landing is a very attractive building inside and out. It's furnished beautifully and kept very clean. I do enjoy going out and participating in the daily activities, they offer something for everyone to do. The management team is very attentive to all your needs. Many of the staff is new but I have enjoyed getting to know them. They really take an interest in making this place your home. I am so excited that our resident outings are taking place again. I recommend that you should take a look at Cranberry Landing.
Eunice C.
Legacy at Cranberry Landing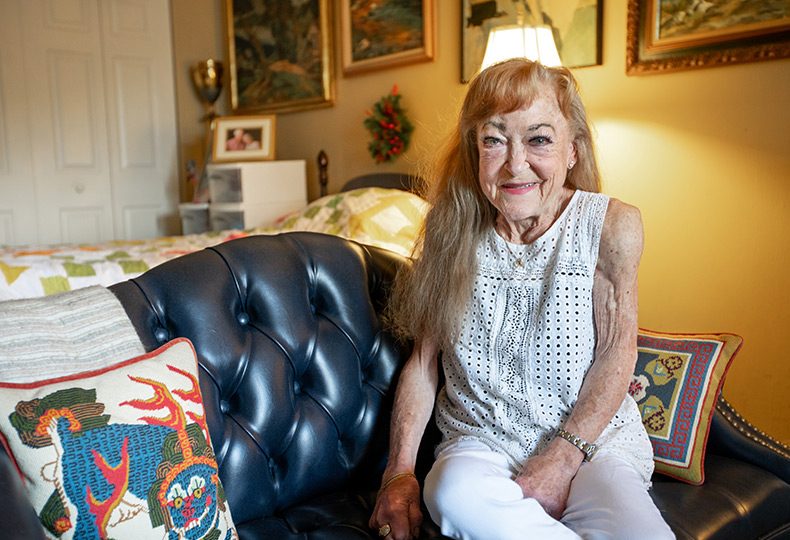 I feel very safe living here at Cranberry Landing. My apartment feels like my home. I enjoy the activities Matt and Alicia put on but mostly enjoy the music and arts and crafts…
Betty T.
Legacy at Cranberry Landing