YOUR WELL-BEING IS OUR PASSION
Caring for the whole you.
Life can be complex, but our goal is simple; help our residents live their lives with the support and care they so richly earned and deserve. The Memory Care™ program helps those residents who have endured memory loss or struggle with brain fog and other cognitive degeneration.
With the aid of skilled specialists, the highly trained care team at Legacy at Cranberry Landing help them continue to live rich, vibrant, and meaningful lives.
Our residents enjoy a life of attentive care, support, and comfort with modern homes with state-of-the-art residences. The program offers tailored support and uniquely curated residences for members who have shown signs of cognitive degeneration.
Each residence is a bright, warm, and welcoming home. You'll live a full life enhanced by cognitive care experts, focused on your security and wellbeing.
Savor the finest dining, paired with immaculate amenities, and awesome onsite facilities. A highly trained and attentive care team of nurses and associates are vigilant and always a mere moment away. Live with peace of mind and all the advantages of a memory-care focused home that caters to your every need.
24/7 Staff Support
Complete Building, Residence and Grounds Maintenance
Delicious, Healthy Meals
Dynamic Community Life Calendar
Housekeeping Services
Laundry Services
Move-In Coordination Service
Pet-Friendly Environment
Resident Emergency Response System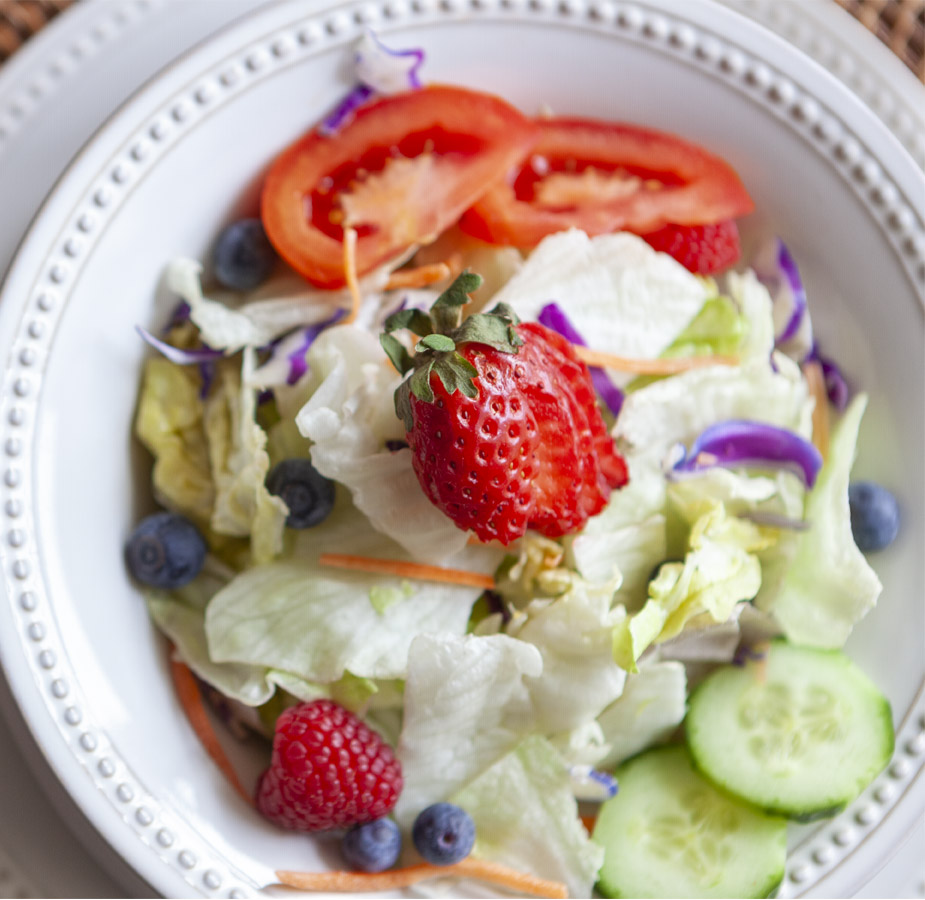 AMBITIOUS NUTRITION
Fresh food, served daily.
Take a tasty trip into the heart of decadence. Gourmet cuisine is served at every meal, so there's always a recipe with local ingredients, featuring everything from all-time favorites to incredible culinary experiences from around the world. Salut!
More About Dining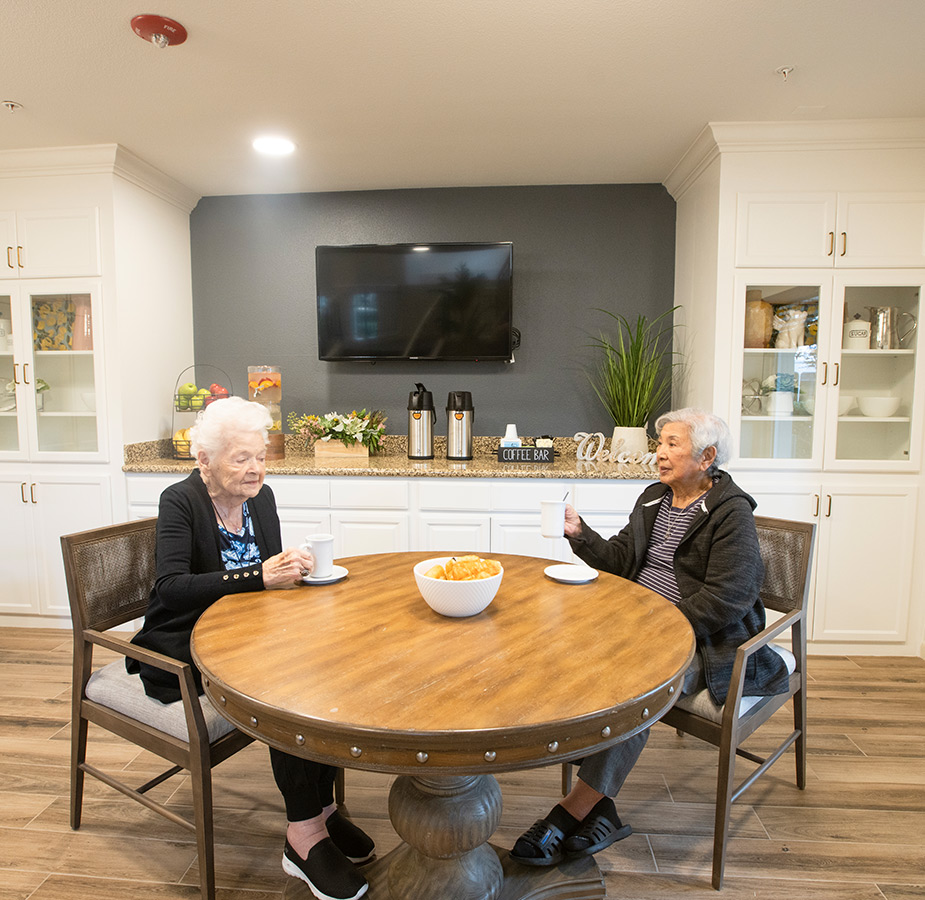 NEW LIFE, NEW LIFESTYLE
Activities & Events
You're about to attain new levels of community and connection. We help you keep your mind fresh and your body moving with a great selection of challenging and fun activities in Rochester and beyond.
See Activities & Events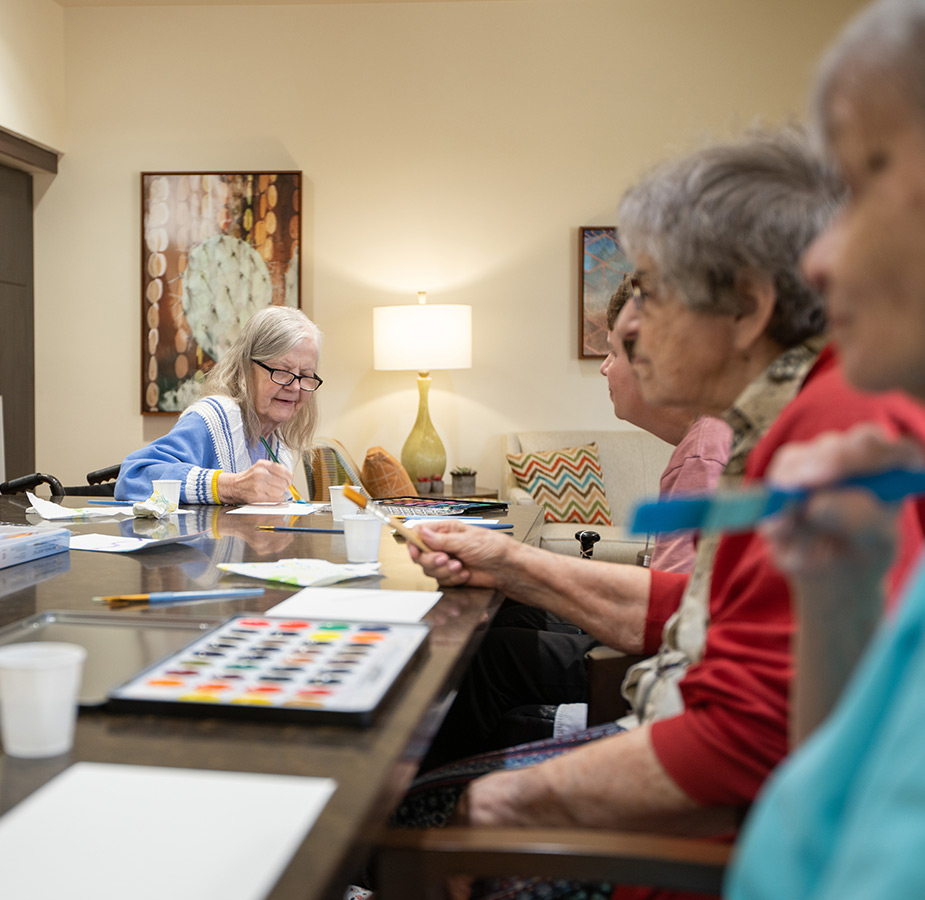 EXPAND YOUR HORIZONS
Signature Programs created to help you flourish.
Your calendar here is designed to motivate, exercise, expand, teach, and inspire. The Signature Program is a staple of community life – so come and discover what inspires you.
Discover Signature Programs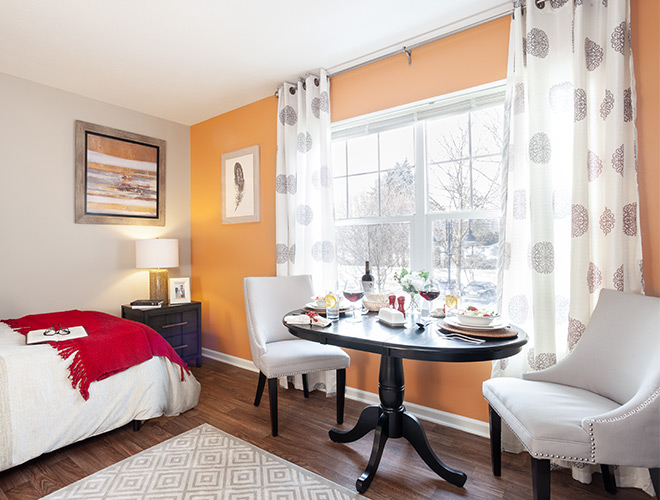 YOUR HOME OF JOY AND COMFORT
Let us take care of you.
We know how challenging it can be to find the right residence for a loved one who needs memory care. We've created a safe, positive, residential environment with the best in memory care services.
Download Memory Care Brochure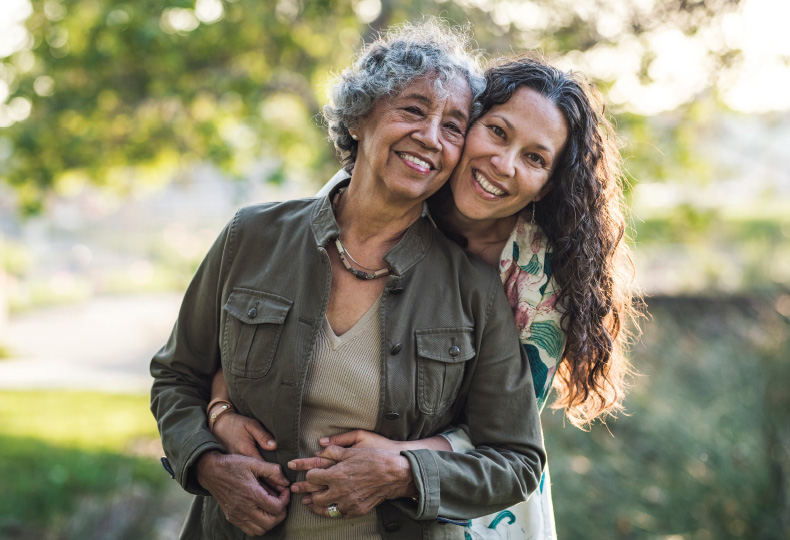 Resources on Dementia
Looking for more information on dementia and Alzheimer's disease and caring for those affected? Review our resources page.
Learn More