A Charmed Lifestyle in Tuckahoe
Senior Living like you've never seen before.
It's time to replace the boring "to-do" list with a full "ta-da" list. All programs at The Fountains at RiverVue are designed to engage residents with a curriculum rich in proven strategies that excite you, promote interaction, and optimize community life. We love unleashing passions, new and old. That's what keeps us striving to bring you even more.
Each resident is encouraged to participate in a spectacular array of social activities, events, classes, and outings that best suit their interests and a deeper sense of discovery. Our caring, attentive staff are always here to support you and help foster a sense of purpose and contentment. We ensure there's something for everyone in our community.
Salon & Barber Shop
Look and feel your best after a visit to our full-service salon. Get ready to turn heads.
Learn More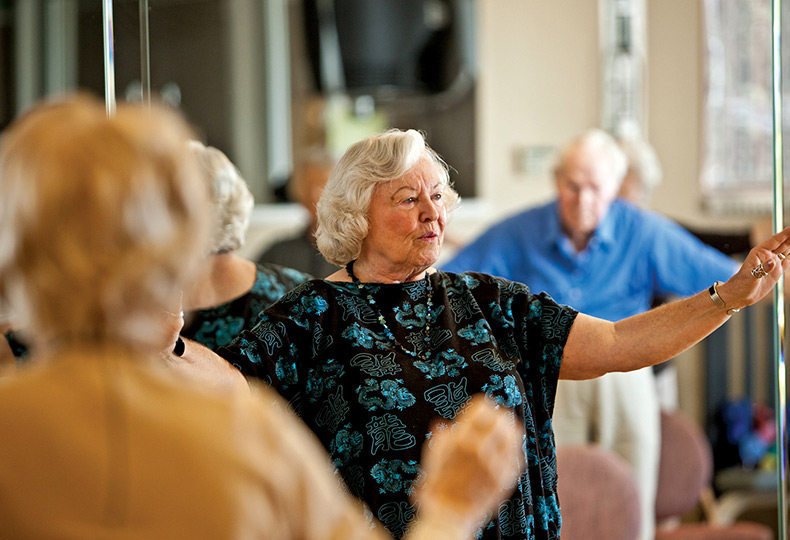 Fitness
Our fitness and wellness experts are here to help you reach your fitness goals. You'll get moving and get stronger on your own terms.
Find the Right Fit

Partnerships
Partnerships keep us current on ways to embrace and discover the intricacies of community diversity and learn how to enrich life daily. The journey to a more enlightened sense of being begins with our many classes, programs, and classes.
Explore Our Partnerships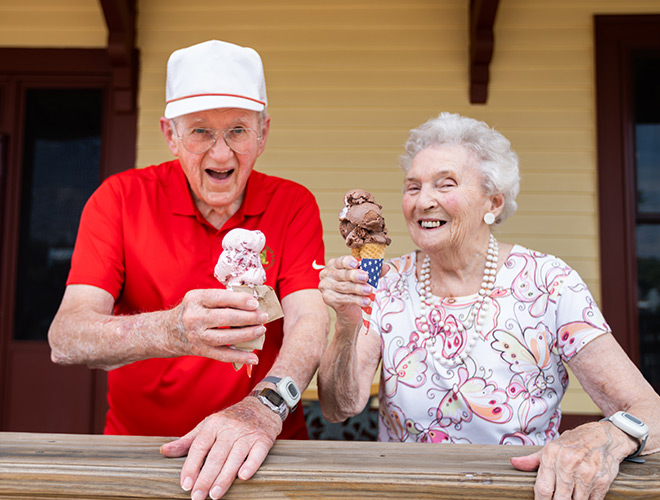 Activities & Events
Live a life full of possibilities. Meet new people, visit new destinations, and discover new experiences through Watermark University. A whole new world awaits.
See All Activities & Events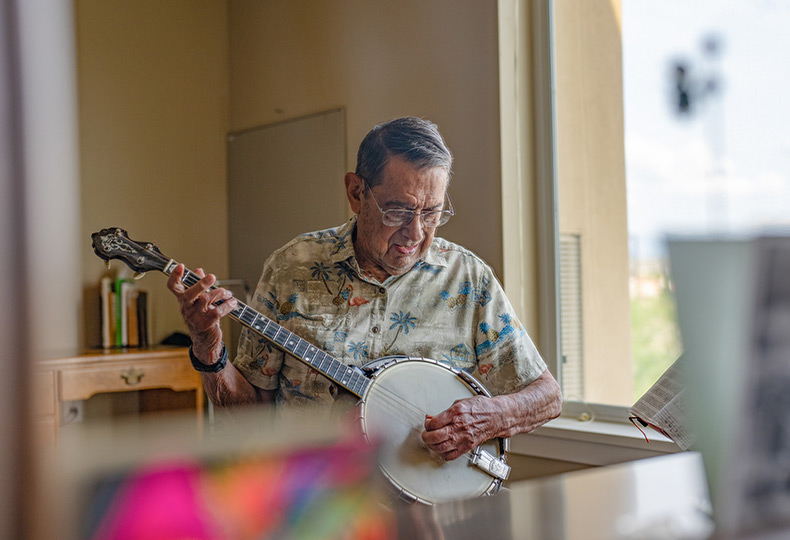 "The Fountains at RiverVue is a facility that I would recommend in many ways. From the first day my husband was welcomed by friends, and interested by the great choice of activities and entertainments that are proposed every day to residents. They have their meals in a real restaurant with a menu, and ''the food is delicious.'' All spaces are well maintained and clean. Doctors, medical and paramedical services are great. At last, the outdoors is in a wonderful environment directly accessible for those who want to enjoy a sunny day."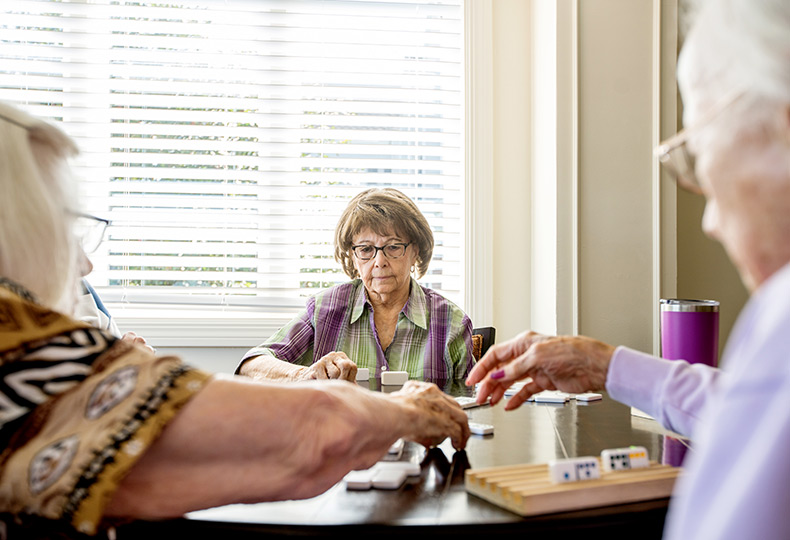 "My mother is a new resident at The Fountains. My family and I can't say enough wonderful things about the staff. They truly care about the residents. The residents also look out for each other. We definitely have peace of mind knowing she is being cared for by these amazing people."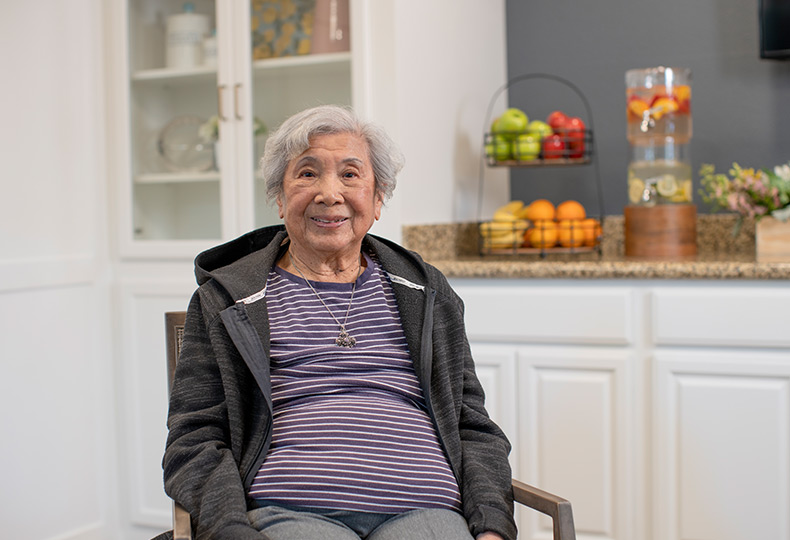 "After visiting a few places, I decided to place my mother at The Fountains at RiverVue. I was worried that my mother won't like living in an Assistance living place but the Fountain change all that. She been living there only a short while but has praise about the staff on how they are very attentive to her needs, their friendliness and always making sure she is not in need of anything. The food has been excellent (my mother is very picky as to what she eats). She has asked me how I every found this place and is very grateful I did. If you need to place a love one, this is the place to be....Thank you to the staff at The Fountains!"