"Loukoumades" with Gene Siagris, OP/Maintenance Director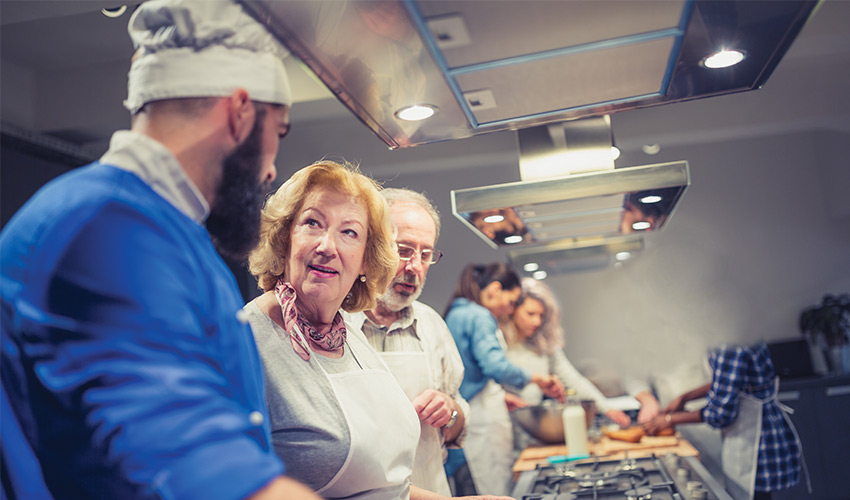 Watermark University classes are a wonderful way for the residents and staff to get to know one another. If it wasn't for Watermark University, how else would we know that our OP/Maintenance Director, Gene Siagris is a first generation Greek-American. He may live in New York and speak English to us, but he embraces his Greek culture as much as possible.

This week he taught us how to make his favorite Greek pastry, Loukoumades. Good luck pronouncing that one! The main ingredients are flour, honey, cinnamon and butter. After all the ingredients are combined, into the deep-fryer it goes. Once golden brown, the dough is smothered in honey and powered sugar! Now, as amazing as the Loukoumades were, they were not the main focus of this class. Gene identified over thirty different countries that make similar fried-dough desserts.

For those of you that are Italian, they are called zeppoles. In South Africa they are called koeksisters and in America, we eat funnel cakes. It was such an interesting class, educational and scrumptious. We can't wait to see what Gene has up his sleeve next semester.