WELCOME TO ORO VALLEY
Life is golden here.
Look to the south and you'll glimpse the glittering Tucson skyline. To the north, the peaks of the Tortolita mountain range. Welcome to Oro Valley, where adventure, art, and gorgeous vistas meet under the desert sky.
Oro is Spanish for "gold", a reference to prospectors who sought their fortunes in the Catalina Mountains. While few found gold, the region is rich in beauty and opportunities for outdoor recreation. More than 50 miles of trails invite hiking, biking, and horseback riding year round (not to mention the occasional wild javelina).
The landscape also inspires local artists whose work fills galleries and public spaces around the city. Classically trained musicians chime in, too, providing soundtracks to the scenery during monthly concert series. But for our money, the spectacular sunsets are the most striking distraction — best viewed with a cocktail or two on the patio of your choice.
You might say Oro Valley is as wild as it is welcoming. We say it's the perfect place to settle down without slowing down.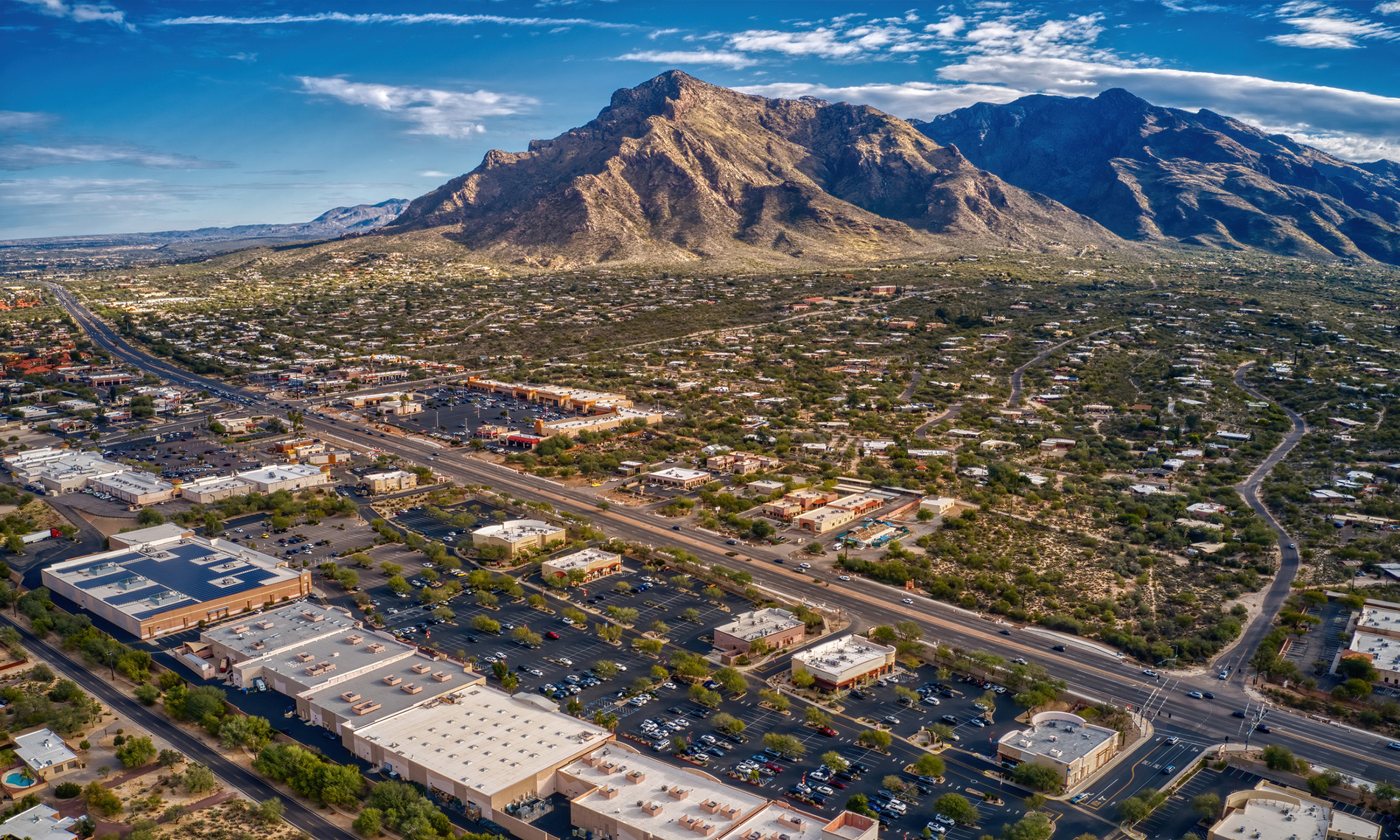 History of Oro Valley
Native American Hohokam and Apache tribes were the first to occupy the Oro Valley. They clashed with conquistadors (including Francisco Coronado) when the Spanish arrived in the 16th century. Fighting continued through the 1800s, when the U.S. Army sought to make way for Tucson settlers moving north.
Though the valley was named for the short-lived gold rush that followed, cattle ranchers drove the area's development for the next hundred years. The most notable of these, George Pusch, established the 16-acre Steam Pump Ranch, a historic site that still offers a look into the pioneering past.
The city resisted Tucson's efforts to annex it in the 1960s and was officially incorporated in 1974. By the year 2000, the population had grown 450%, making it the outdoor playground families flock to today.
More History