VISIT US AT ORO VALLEY
Stay as long as you like.
Ready for a getaway? Some guests join us because they're curious about the community. Others come for some good old-fashioned rest and relaxation. (And sometimes your favorite caregivers could use a vacation, too.)
Whatever the reason, it's the perfect opportunity to change up your routine. You'll meet new people, make new friends, and get a taste of the good life at The Watermark at Oro Valley. While you're here, you'll also get access to all of the perks and support our full-time residents enjoy.
So come as you are, and stay as long as you like. While you're here, you're family.
24/7 Staff Support
Art & Creative Studio
Beautiful Outdoor Spaces
Bistro & Cafe
Coffee Shop
Community Gardens
Complete Building, Residence and Grounds Maintenance
Delicious, Healthy Meals
Dynamic Community Life Calendar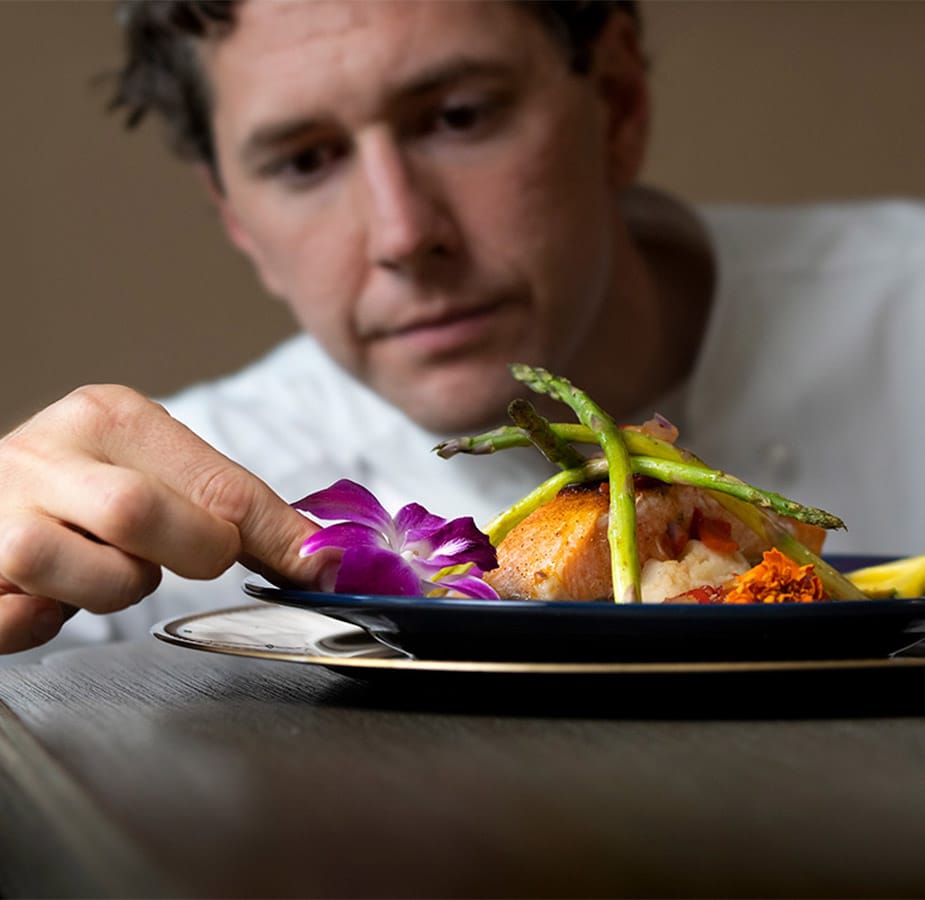 Nutrition-focused Dining
Gourmet every day.
Good nutrition is a huge part of every meal we serve. It's why each chef-inspired meal at The Watermark at Oro Valley offers a menu of high cuisine. Meals are served three times a day, presented restaurant-style, and enriched with fresh, locally sourced ingredients.
More About Dining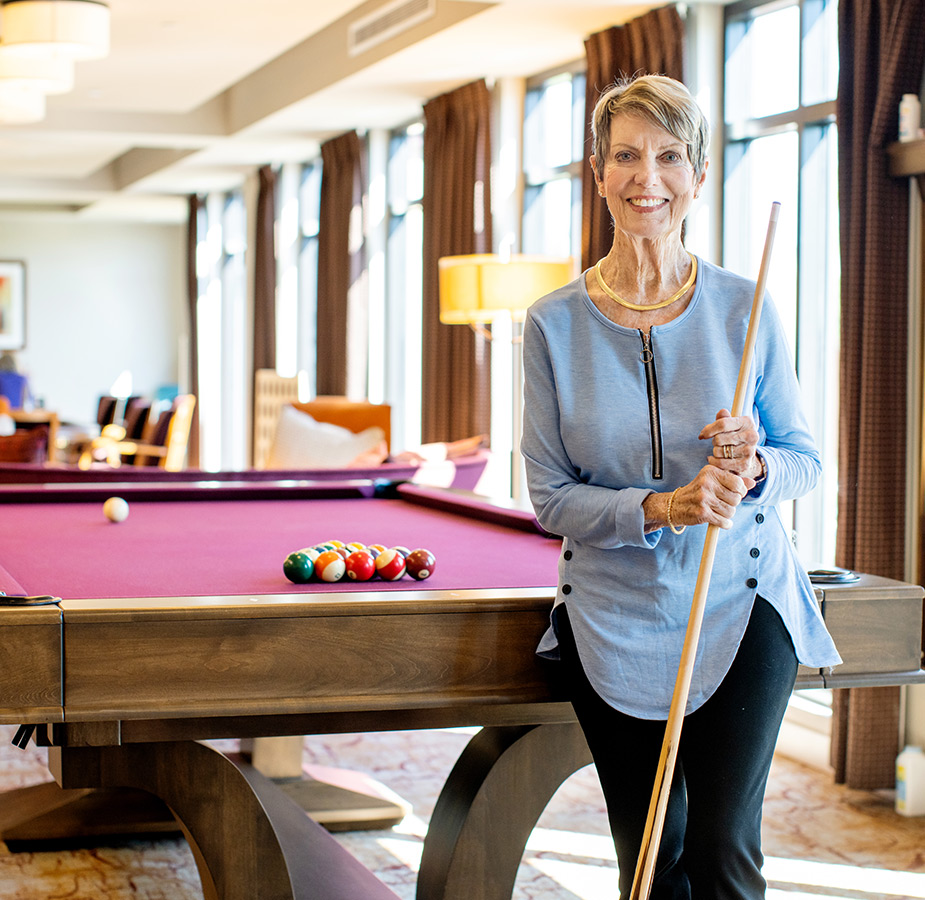 A Full Calendar Of Activities
Plenty to do, and something for everyone.
New experiences and discoveries await. This is a senior living destination that embraces new places, new people, and the discovery of new ways to spend your days. Your new home has reserved a spot just for you.
See Activities & Events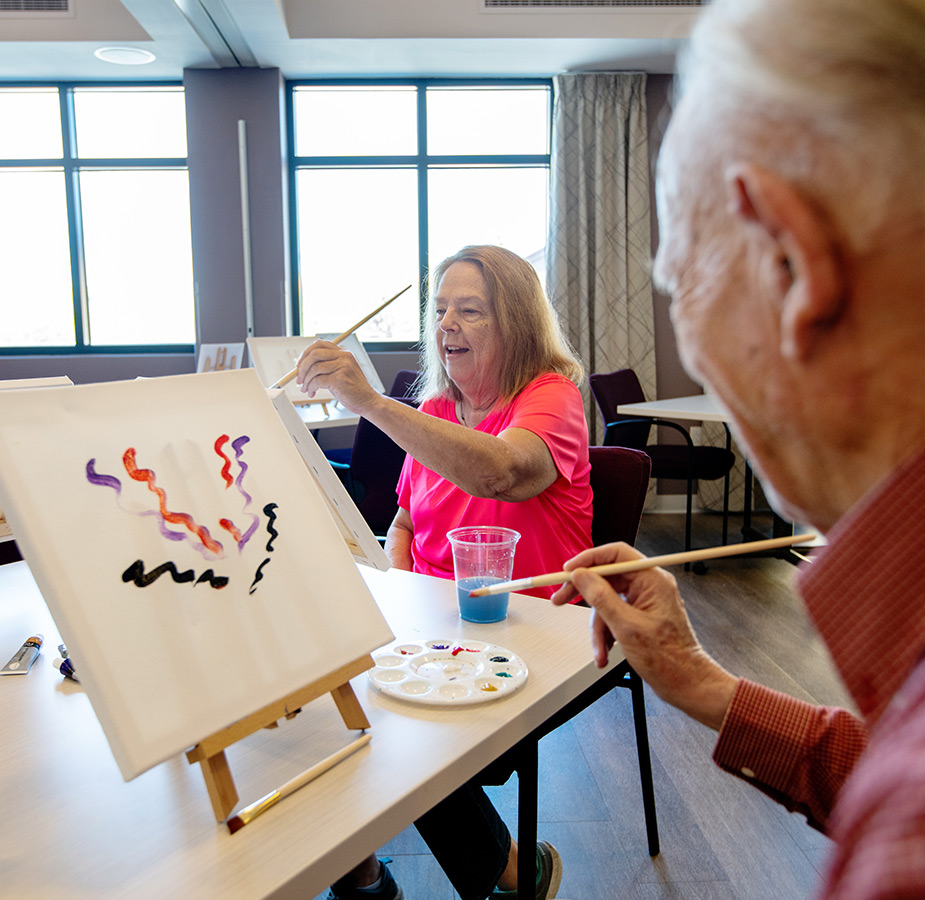 Expanding Your Horizons
Explore our Signature Programs.
Our Signature Programs are a staple of our community life, designed to motivate, inspire, and cultivate your curiosity. Learn and grow every day, while exploring the things that interest and inspire you most.
Discover Signature Programs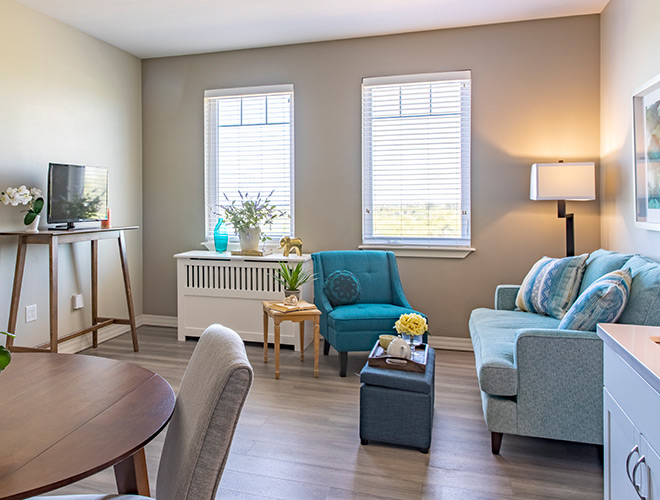 WELCOME TO THE GOOD LIFE
Extraordinary living beneath the mountains.
With so much to do, see, and explore, you'll soon discover why Oro Valley is a wondrous tapestry of culture, community, and discovery — and a perfect senior living destination.
Download Community Brochure