LIVE WITHOUT LIMITS
Let's make every day extraordinary.
The Watermark at Rosewood Gardens is town-and-country living at its finest. Here you'll find peace and plenty of natural beauty, plus the Bay Area's many attractions just minutes away.

You'll also have the freedom to shape each day the way you choose. What inspires you? We're listening. Dozens of classes make it easy to pursue your passions or discover hidden talents you didn't know you had. Choose from fitness and wellness programs to keep the mind and body active, too.

Try tai chi or yoga in our Wellness Solarium. Swap stories and laughs with friends over drinks. Or join us on outings to the beach, the ballet, picnics in the park, and vineyards in California's oldest wine region.

It's not just about where you live – it's about the things that make life worth living. Let's make every day the best one yet.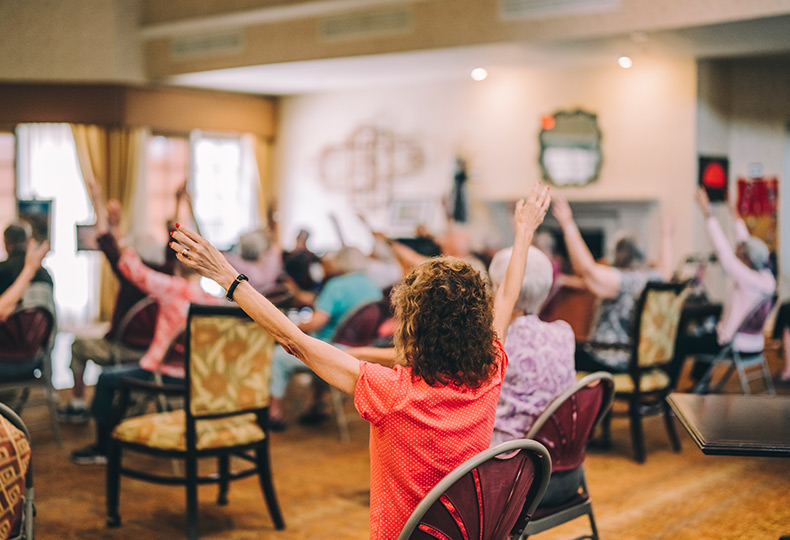 Fitness
Let's get moving! Fitness and fun go hand in hand. Be as active as you want to be, and join any of our group fitness classes in the wellness solarium. Experts are here to help you get the most out of your experience and make progress at your own pace.
Find the Right Fit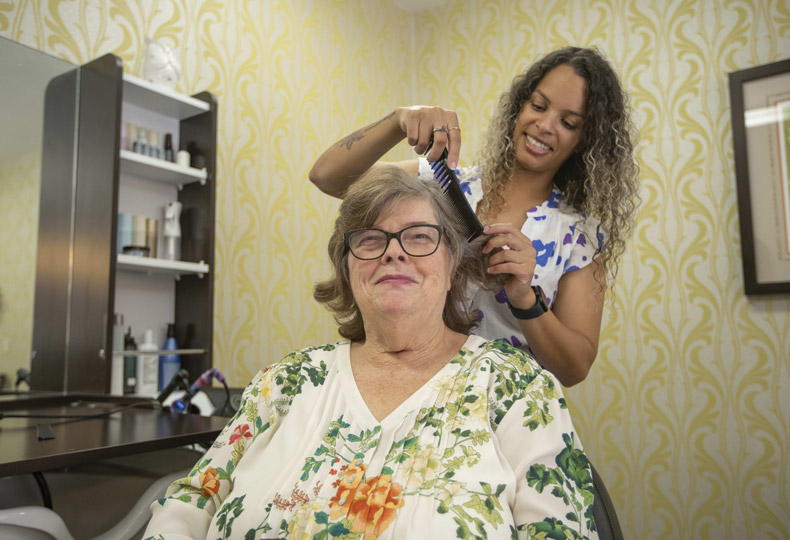 Indulge Salon
Self-care is always in season. Look your best, feel your best, and take on the day refreshed. Get that new hairdo or trim, or treat yourself to a manicure and pedicure. Go on, you deserve it.
Relax & Recharge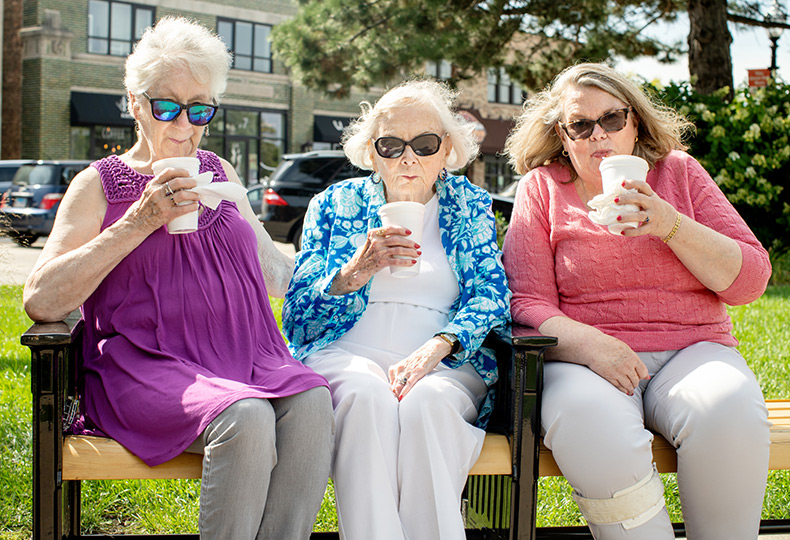 Happenings
Meet new people, visit new destinations, and enjoy new experiences that nourish your mind, body, and spirit. What sounds fun to you? Maybe a meditation class, a wine tasting on the rose-lined patio, or an outing to Livermore's historic downtown district. Ready? Let's go!
Plenty To Do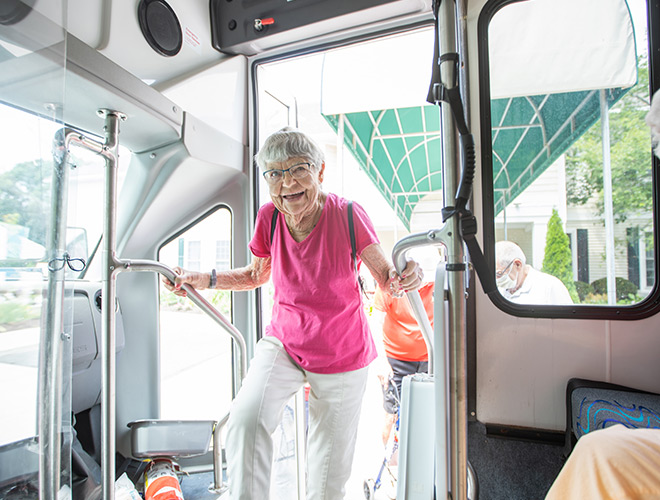 Partnerships
Partnerships enrich our community life offerings at The Watermark at Rosewood Gardens. We collaborate with local and national partners to bring you a diverse and dynamic array of classes, programs, and other wellness offerings.
Our Partnerships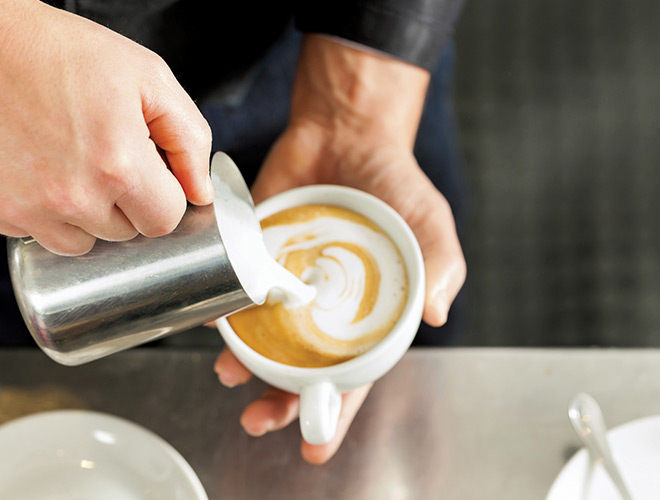 Flex Spending
Maximize your freedom, and budget life around your choices. What matters most to you? Flexible spending empowers you to make choices about what you do, eat, and enjoy.
Learn More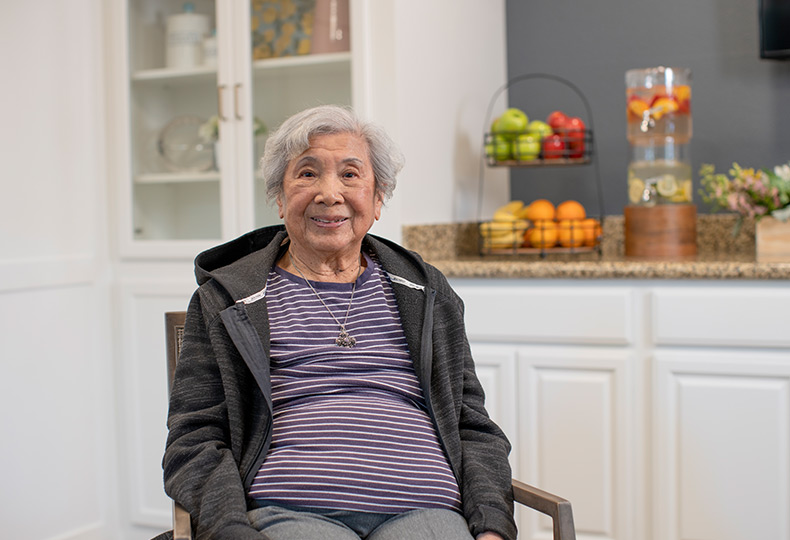 My mom lived at [The Watermark at] Rosewood Gardens for 2.5 years. The staff was always so respectful and kind, not only to me everytime I was there, but most importantly to my mom every single day! They helped her with any needs she had and helped to support her when she was weak from either illness or a fall. They checked on her if she didn't show up for meals. Each time we left, we left with the confidence knowing my mom was well cared for and taken care of! They took her on drives around the area, shopping, restaurants, and doctors appointments. They often have special groups come to share talents with the residents. Last summer they had a small farm animal company bring animals to share with the residents ... my kids were excited to go and not only see grandma, but for grandma to get to pet the animals with them! My mom played games daily with friends. My kids and I now have many grandmas through the relationships we have built! If you are in need of a place for your mom or grandma to live and know she is safe, I highly recommend Rosewood Gardens! I can not speak highly enough of the staff and the care they provide!
Julie P.
The Watermark at Rosewood Gardens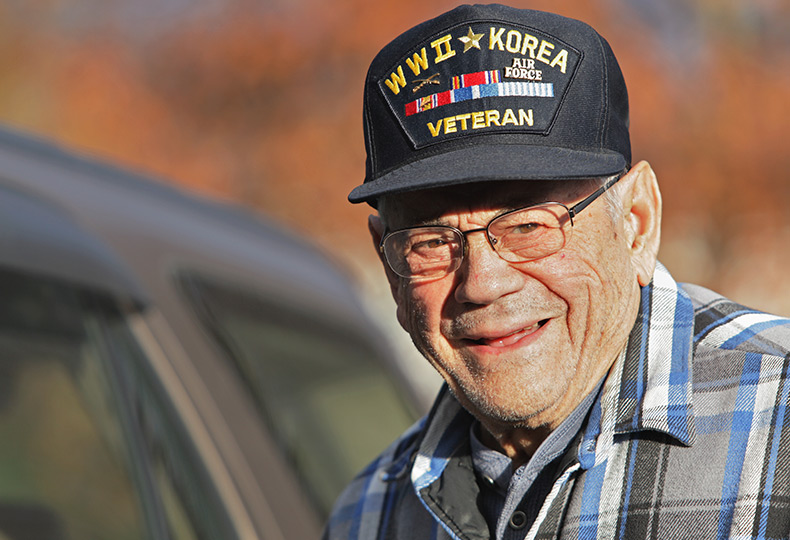 What really stood out to us was the customer service – everyone was and still has been incredibly friendly and nice. Based on our experience we would 100% recommend The Watermark at Rosewood Gardens community to other families.
Anonymous
The Watermark at Rosewood Gardens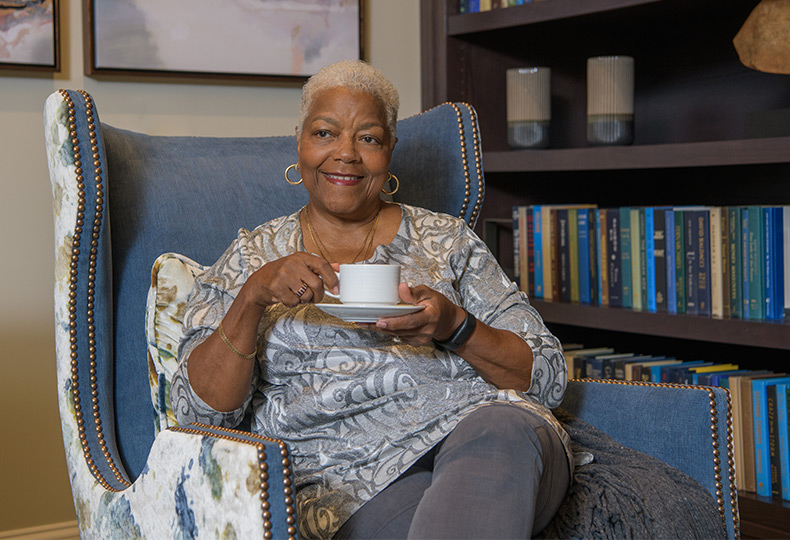 [The Watermark at] Rosewood [Gardens] was such an awesome place for my mom-in-law! She loved it there! She truly was alive and enjoyed every day! Our dancing queen!
Judy G.
The Watermark at Rosewood Gardens
Contact Us
We're happy you're here.
Questions? Interested in a tour? Want to attend one of our events?
We're excited to meet you.
Fill in the form, or call us at 925-443-7200 to learn more.