A HIDDEN OASIS
Rich living in the Golden State.
Livermore Valley is a true hidden gem. Located near San Francisco, it's hard to believe such peace and serenity lies so close to one of our most vibrant cities.
Start your exploration in Livermore's historic downtown, with more than 100 shops, restaurants, and cultural venues. You'll find wine bars aplenty, plus craft beer tap rooms and eateries of every flavor. Relax in one of the beautiful public spaces and then tour the galleries or enjoy a night of refined entertainment at the opera.
The lush valleys surrounding the city and temperate weather make the area an ideal home for more than 40 wineries. Work up a thirst first, with a hike through one of the East Bay's 73 stunning parks.
Here, the charms of small-town living meet the best that the Bay Area has to offer. We guarantee you'll fall in love with this slice of hidden heaven in the Golden State.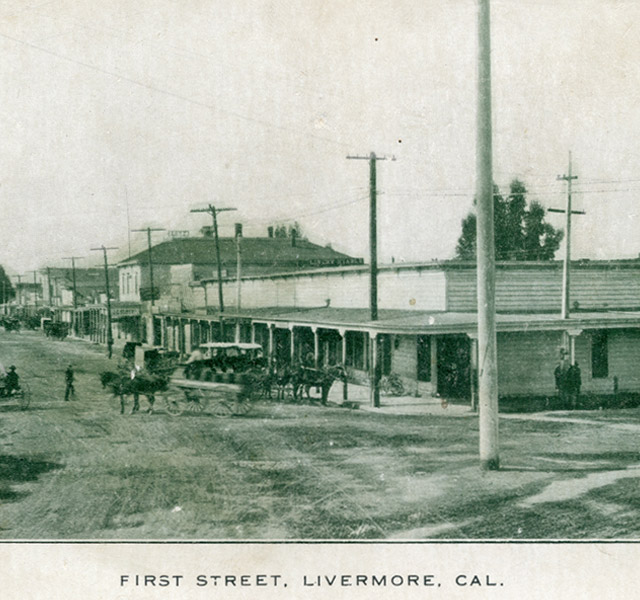 A Brief History of Livermore
Robert Livermore, for whom the town and valley are named, was only the second non-native to settle in the area in 1839. He was the first, however, to dedicate some of his ranch land to the planting of vineyards. The Gold Rush and arrival of the railroad accelerated the town's growth, which would finally be incorporated in 1876.

In the early 20th century, Livermore became as well known for its sanitariums as its vineyards. The agreeable climate wasn't just great for growing grapes; it was believed to be good for the treatment of various physical and mental ailments. Today, only the wineries remain — more than 40 — where locals and visitors luxuriate in the sunshine and Sauvingon Blanc, Semillion, and Cabernet wines.
More History