BOLD FLAVORS FOR A BRIGHT LIFE
Let us take you on an enticing culinary journey.
Take a seat and stay awhile. Whether you're looking for a quick, informal meal or an elegant multi-course dining experience, you'll always find something satisfying at The Watermark at the Pearl. Our chefs use only the freshest ingredients to create memorable and delicious dishes.
Venues include the Gallery Bar, a bistro-style restaurant; The Mark, our elegant signature restaurant; and Seasons, our more informal spot serving cuisine themed to the prevailing season. Let every meal be a culinary celebration of good taste, great health, and welcoming company.
Legend Gluten Free Vegan Heart Healthy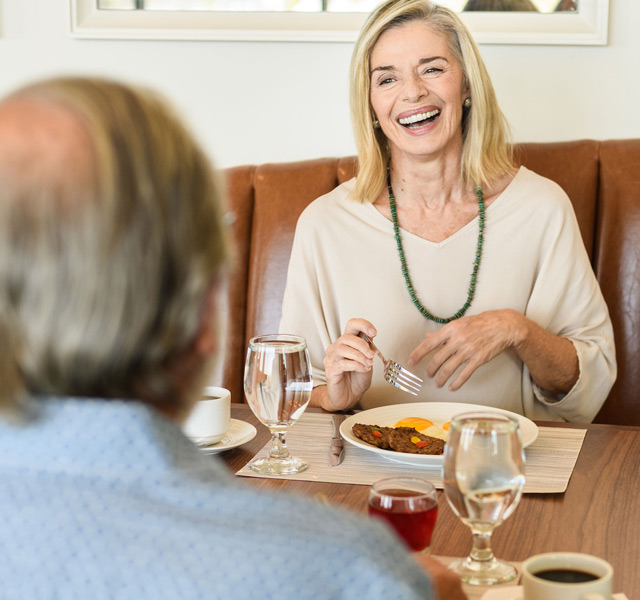 The Mark
Enjoy the comfortable elegance of fine dining at our signature venue, The Mark. Find flawlessly cooked steaks, chops, and other elevated dishes to pair with the perfect wine. Don't forget to save room for a decadent dessert baked in-house.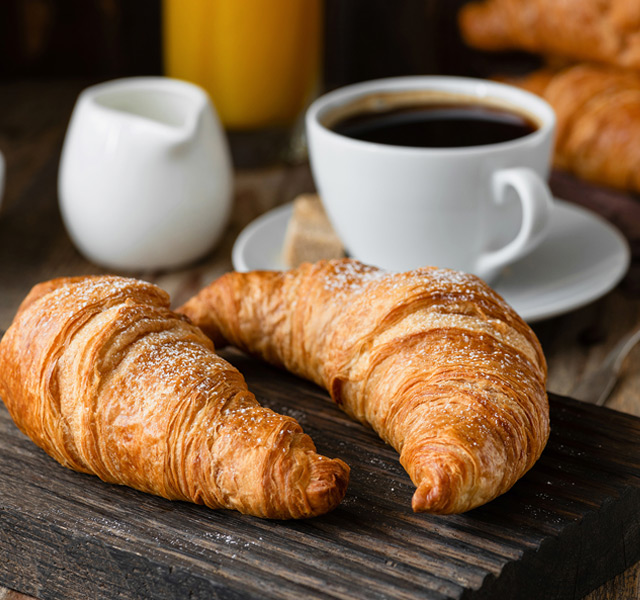 Gallery Bar
When you're in the mood for casual fare, head to the Gallery Bar just off the lobby. This welcoming bistro is the perfect spot for a hearty lunch or a light bite and evening cocktail.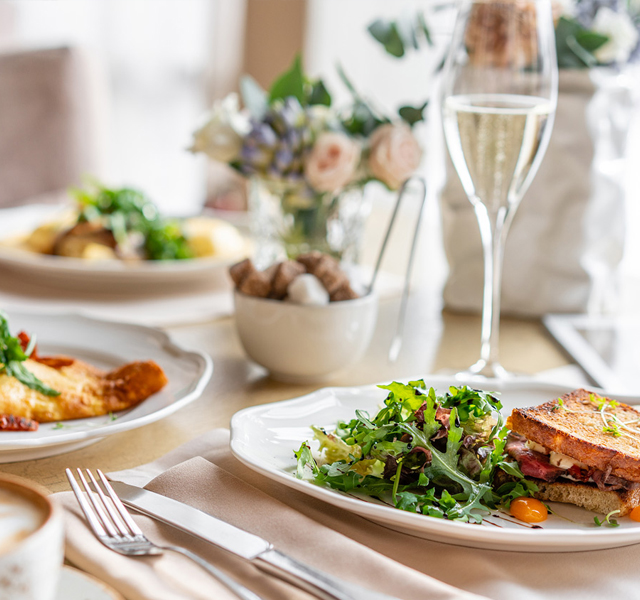 Seasons
Dine in a warm and comfortable atmosphere for breakfast, lunch, and dinner. Find gracious hospitality and impeccable attention to detail at every turn. Enjoy ever-changing dishes that pay homage to the current season.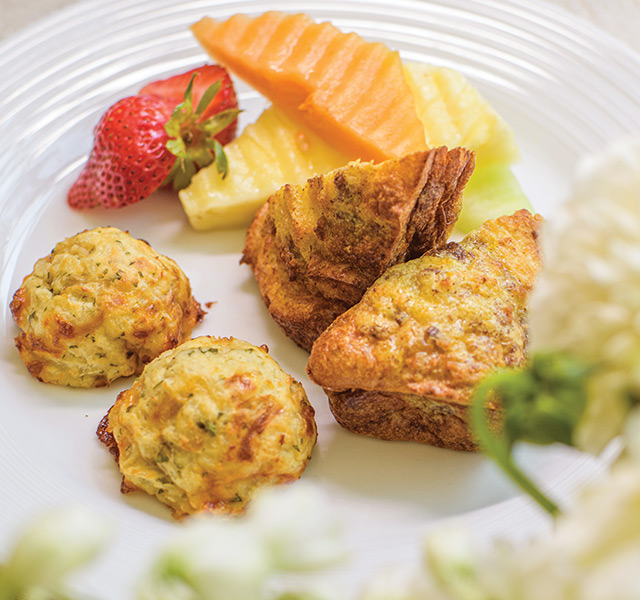 Gourmet Bites Cuisine
This groundbreaking signature program enhances your independence and brings back the joys of dining. Devour protein-packed, nutritionally balanced meals served as bite-sized hors d'oeuvres. No assistance and no utensils needed.
Learn More
Flexible Spending Plan
Maximize your freedom, prioritize what you want, and budget life around your choices. Enjoy a credit you can put toward dining, amenities, or other services. No two days look exactly alike, so why should your budget?
Learn More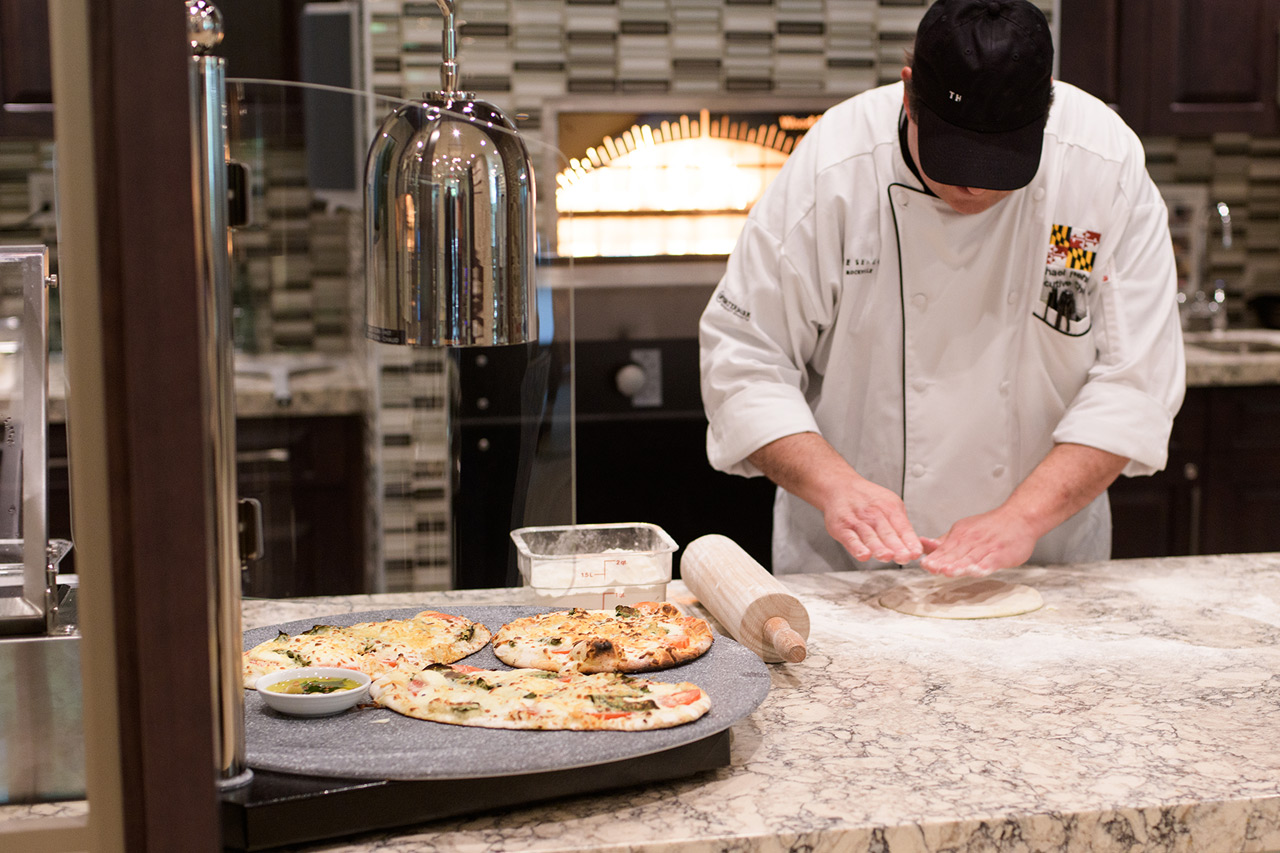 Contact Us
We're happy you're here.
Fill in the form, or call us at 503-303-1220 to learn more.
Visit us at our Leasing Gallery at 1411 NW Quimby Street #132 (entrance on 14th Avenue).