LUXURY SENIOR LIVING IN PORTLAND
Find the perfect place to call home in the Pearl District.
The Watermark at the Pearl is an elegant and dynamic community for seniors looking to enjoy life to the fullest. Whether you're seeking Independent Living, Assisted Living, or Memory Care, you'll always feel at home here.
Located in the historic Pearl District of Portland, The Watermark features 140 Independent Living, 77 Assisted Living, and 20 Memory Care residences. The Willamette River and the Cascade Mountains provide a tranquil backdrop, while the vibrant and artistic Pearl District ensures there's always something exciting to keep you busy.
Forget boring and uninspired cookie-cutter apartments. Architecture by Ankrom Moisan and design by Thoma-Holec Design draw inspiration from the Pearl District's light industrial history while enhancing a connection with the area's extraordinary natural setting. Innovative programming and intentional design highlight local and regional influences.
Imagine living in a community where you have upscale life-enriching opportunities, transformational wellness offerings, and unparalleled personal care. Life at The Watermark isn't just about where you live — it's how you thrive.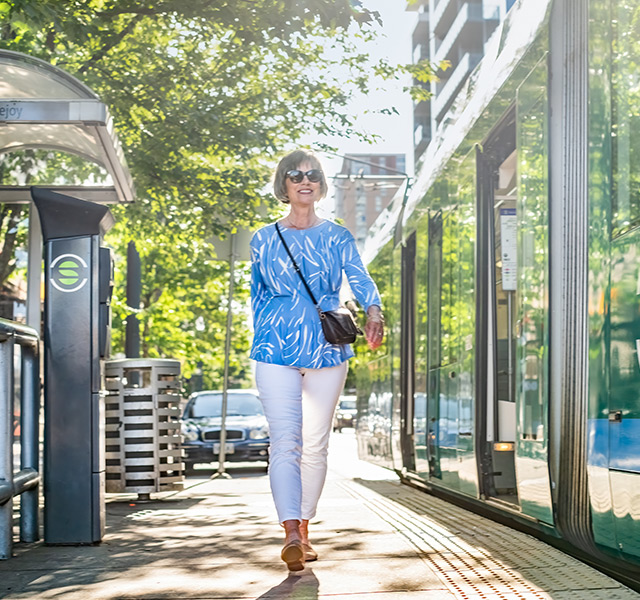 Independent living
Explore life in the Pearl District.
Build the carefree life you've always dreamed of without the worries of household maintenance. Enjoy freedom and independence in a beautiful and inspiring new community. We'll manage all the details so you can focus your attention on enjoying your new surroundings and an exciting lifestyle in the Pearl District in Portland. The day is yours for the making.
Learn More About Independent Living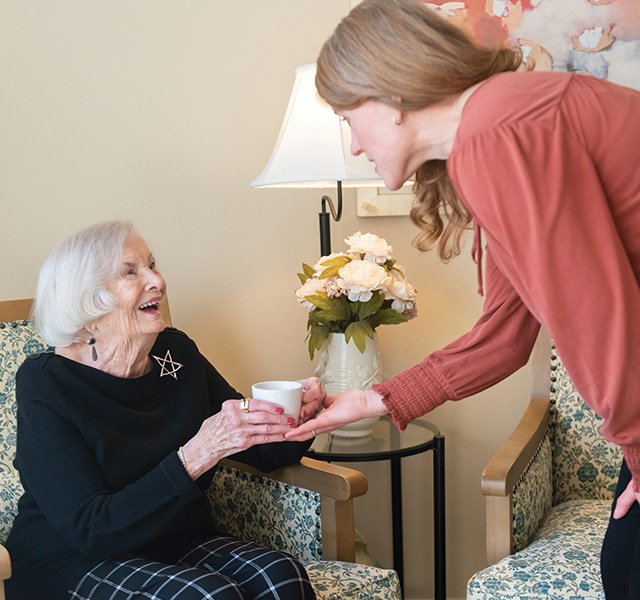 Assisted Living
Customized care and freedom of choice.
Find freedom of choice with customized care. Enjoy the ideal blend of independence with additional support when you need it. Comfortable residences, personalized care, and abundant opportunities help you engage and thrive. Plan your day how you like — forget restrictive schedules or rigid timetables.
Learn More About Assisted Living
Memory Care
Personalized care and support.
When you need additional support, our groundbreaking Memory Care program is here for you. Enjoy private or semi-private suites, as well as comfortable common areas, including living rooms, an open kitchen with family-style seating, our on-site beauty salon, and a large, landscaped courtyard. Peace of mind lives here with support from our team and Naya caregivers while you spend your days celebrating your life story and focusing on what you want to accomplish.
Learn More About Memory Care
Contact Us
We're happy you're here.
Fill in the form, or call us at 503-303-1220 to learn more.
Visit us at our Leasing Gallery at 1411 NW Quimby Street #132 (entrance on 14th Avenue).