DISCOVER A WORLD OF POSSIBILITIES
Do what makes you happy — we have options.
Curious what life is like at The Watermark at the Pearl? From upscale resort-style amenities and innovative programs to a pedestrian- and bike-friendly neighborhood district, you'll find everything you need here to thrive.
Build an idyllic life in Portland, renowned for its culture and cuisine. The Watermark features plentiful outdoor spaces and a special green space on the fourth floor. Picturesque natural areas and parks are also nearby.
We've tailored our programs and services to meet your specific needs and preferences. We believe well-being is more than just a trendy buzzword. Welcome to your new home in a progressive community, where friends embrace you, accept you as you are, and celebrate your diverse interests. From culinary demonstrations and creative arts programs to welcoming social events and exciting excursions, The Watermark offers something for everyone. Discover a new standard for luxury senior living in Portland – with no buy in.
Signature Programs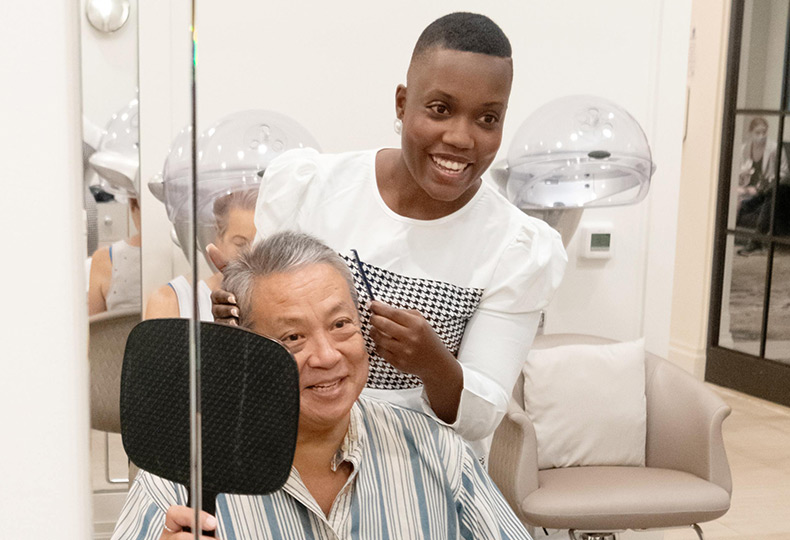 Spa & Salon
Our on-site spa and salon is staffed with stylists and personal care professionals who are here to help you look and feel your best. De-stress with a relaxing and restorative treatment, or indulge yourself with a healing massage. Your well-being and serenity will blossom here.
Indulge a Little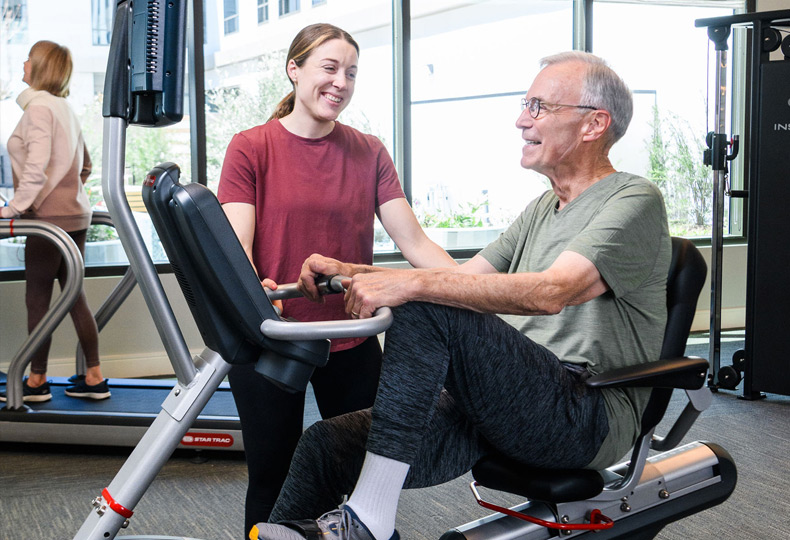 Fitness
With state-of-the-art fitness equipment and a space expertly designed to reach your goals, get moving on your own terms.
Find the Right Fit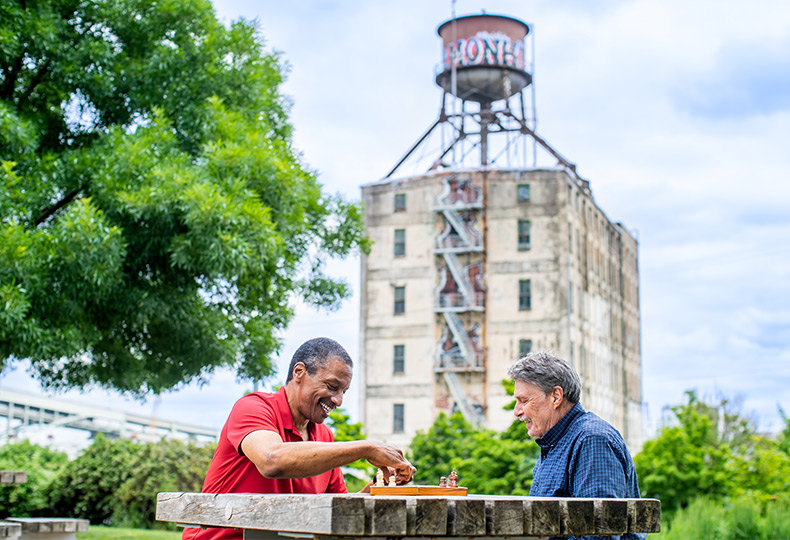 Happenings
So many places to go and people to see. Your social calendar will never be empty at The Watermark, with endless opportunities to connect, explore, and grow. Open your world to new destinations and discoveries.
More To Do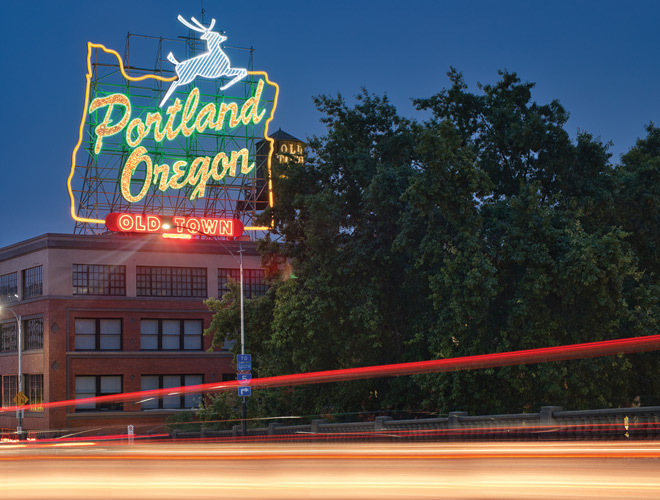 Partnerships
We nurture deep and lasting bonds with each of our partners to help engage and connect every member through discovery, entertainment, and knowledge.
Our Partnerships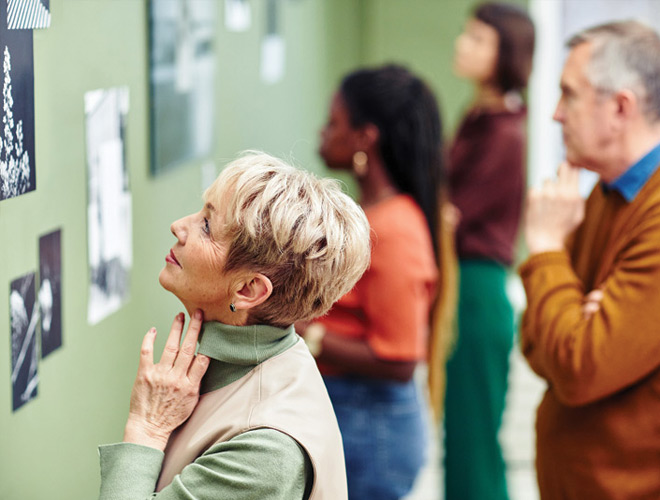 Flex Spending
Flex spending empowers you to make your own choices about what you eat, do, and enjoy. Budget your new life with a flexible spending plan that fits your lifestyle.
Learn More