WELCOME TO PORTLAND
Outstanding food, fun, and more await you in the Pearl District.
Formerly occupied by light industry, warehouses, and railroad classification yards, the Pearl District has been undergoing urban renewal for more than four decades. Today, it is one of Portland's most well-known neighborhoods. Offering some of the best urban living in central Portland, the Pearl District is bordered by Old Town Chinatown, Downtown, Goose Hollow, and the Willamette River.
Enjoy your new neighborhood filled with unique boutiques, art galleries, cute coffee shops, and trendy restaurants. You'll also find plenty of green spaces, parks, and other outdoor areas to relax in. Cobblestone streets and loading docks are subtle reminders of the Pearl District's past.
There's always something to do in the Pearl District. First Thursday is when art galleries open after hours, and local artists come together to showcase their pieces. If you're a craft beer lover, the neighborhood has no shortage of craft breweries. Vintage shops offer large selections of apparel and collectibles. You'll even find an indie-pop record store carrying a wide selection of vinyl records.
Here in the Pearl District, you can enjoy a funky urban lifestyle with direct access to everything that makes Portland weird. Being dubbed "weird" is not an insult here — it's a badge of honor. Come discover the unexpected and embrace Portland's quirky vibes.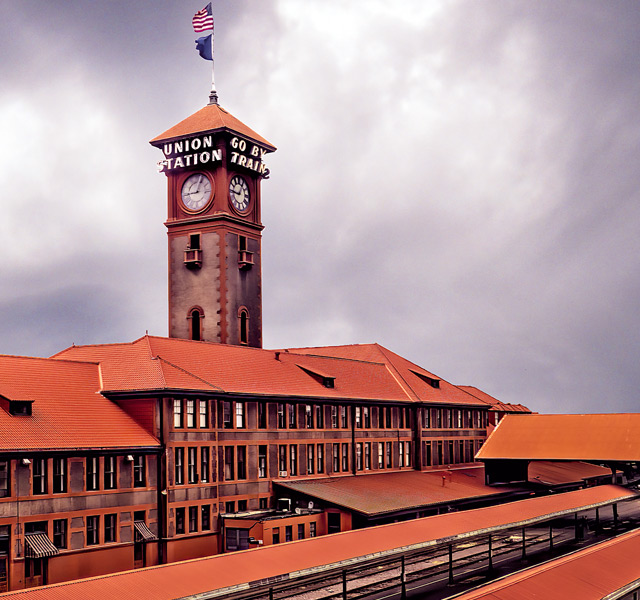 A History of the Pearl District
Railroad activity once dominated the Pearl District, especially after the Lewis and Clark Expedition. At one time, the area was primarily filled with train tracks, industrial sites, and gritty warehouses. During the 1970s and 1980s, artists noticed the area's potential. They snatched up affordable studio spaces, encouraging other businesses to set up shop and revitalize the area.
Legend has it that the Pearl was named after Pearl Marie Amhara. Ms. Amhara was an Ethiopian missionary actively involved in the art scene at the time. Government interest in the Pearl District followed, leading to the River District Urban Renewal Plan and the exciting neighborhood you can call home today.
More History

Contact Us
We're happy you're here.
Fill in the form, or call us at 503-303-1220 to learn more.
Visit us at our Leasing Gallery at 1411 NW Quimby Street #132 (entrance on 14th Avenue).