Taste a World of Flavor
Discover options for every appetite.
Whether you're in the mood for a quick meal or a multicourse dinner, our menus celebrate good taste. Discover a new approach to retirement-community dining.
Legend Gluten Free Vegan Heart Healthy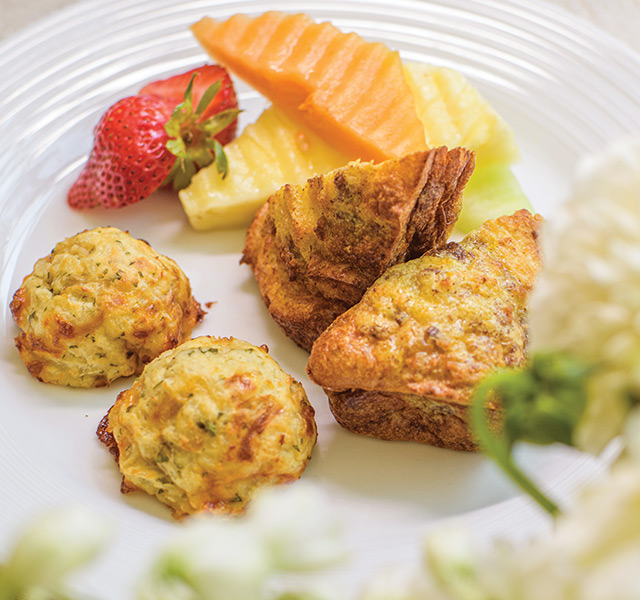 Gourmet Bites Cuisine
This groundbreaking signature program enhances your independence and brings back the joys of dining. Devour protein-packed, nutritionally balanced meals served as bite-sized hors d'oeurvres. No assistance and no utensils needed.
Learn More
Flexible Spending Plan
Maximize your freedom, prioritize what you want, and budget life around your choices. Enjoy a credit you can put toward dining, amenities, or other services. No two days look exactly alike, so why should your budget?
Learn More