Building a Better You
Discover the benefits of integrating holistic practices into your life.
Maybe it's centering yourself in Tai Chi or building muscle though Strength and Balance. Perhaps it's sharing your favorite poems in Poets Corner or working on your artistic skills in The Artist Within. Whatever your wellness journey looks like, our team of experts is here to guide you.
Stimulate your mind with our expansive selection of classes and programs.
Whether it's creative arts, meditation, reading, or joining a social club, our team of experts is here to guide you.
Build strength with powerful and purposeful movements.
From Chair Yoga to Tai Chi, we offer specialized programs perfect for your current physical capabilities. Discover your best self through the power of mobility.
Enjoy creative and healthy cuisine designed to satiate any craving.
Ever-changing menus are curated to your dietary preferences. Whether you're vegan, gluten-free, or a meat eater, you'll always find something delicious and satisfying available.
A well-deserved day of luxury is only a phone call away.
Treat yourself to some luxurious treatments at the on-site salon or schedule a spa day in town. Part of feeling good is looking good.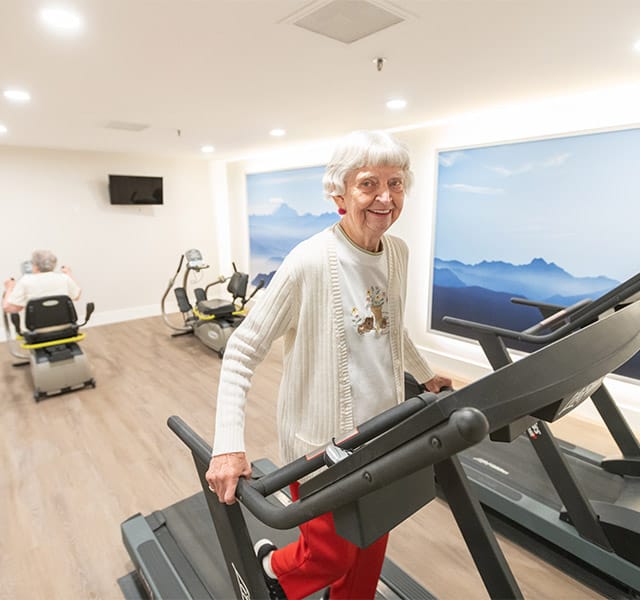 360WELL®
Don't just live – thrive.
360Well is a holistic approach that incorporates four key circles of wellness — mind, body, spirit, and community.
Learn More About 360Well
Contact Us
We're happy you're here.
Questions? Interested in a tour? Want to attend one of our events?
We're excited to meet you.
Fill in the form, or call us at 310-860-9234 to learn more.