HERE'S TO NEW BEGINNINGS
Let's make every day extraordinary.
We designed Lakeside Park from the ground up to give you the freedom and flexibility to live with joy and confidence. Choose how you'd like to spend your days, and we'll fill them with possibilities.
Dozens of classes make it easy to pursue personal interests or discover something new. Fitness and wellness programs keep the mind and body healthy, with plenty of ways to indulge yourself, too. Of course you can always enjoy the company of friends and family on the outdoor patio or during weekly outings to the neighborhoods nearby.
You set the pace and stay as active as you want to be. Whatever your needs and capabilities, we'll make every day the best one yet.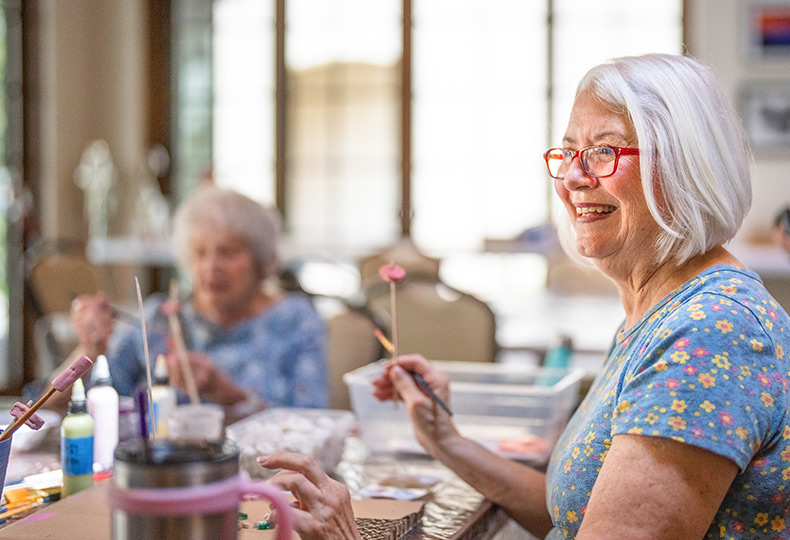 Wellness
For us, wellness means better health for the mind, body, and soul. From learning new skills to staying fit and centered, we're here to support the whole you.
Be Well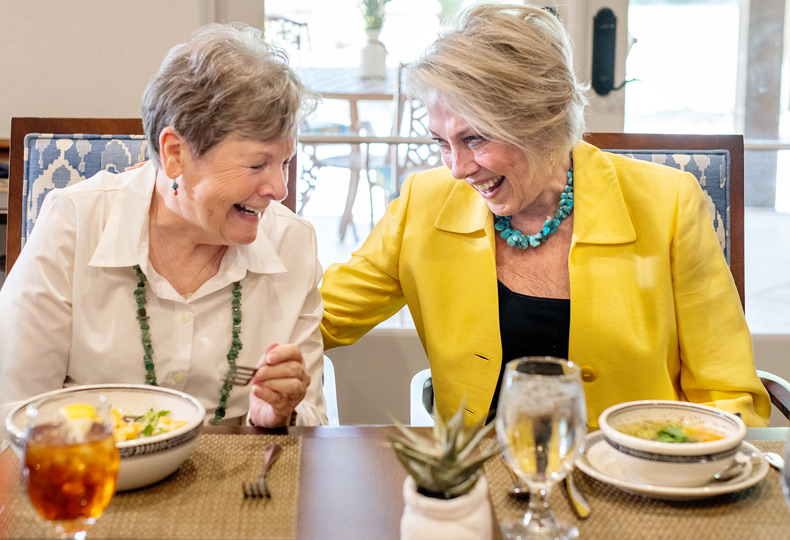 Dining
Healthy, delicious food is the spice of life. Our chefs put their all into every dish, with seasonal menus made from the freshest local ingredients. Nourish your body and delight your taste buds.
Bon Appétit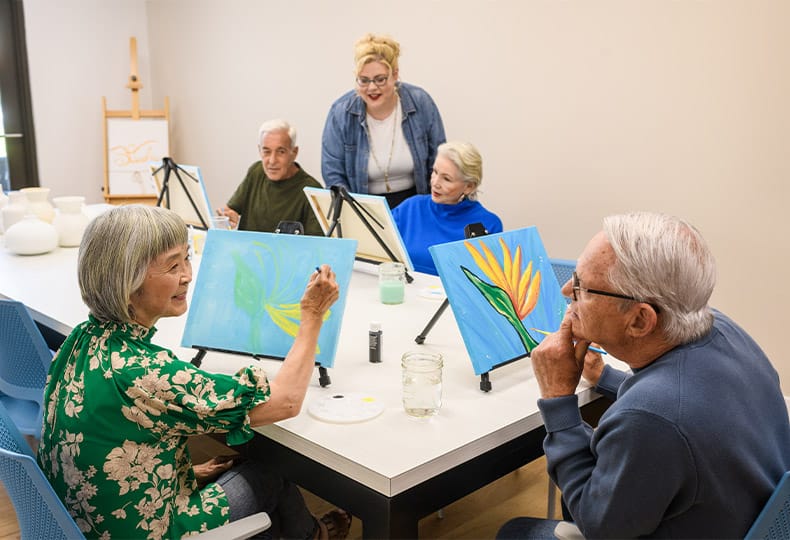 Happenings
Clear your calendar. At Lakeside Park, there's never a dull moment. Strengthen your mind and body. Explore the local culture. Pursue passion projects or just have loads of fun.
See Activities & Events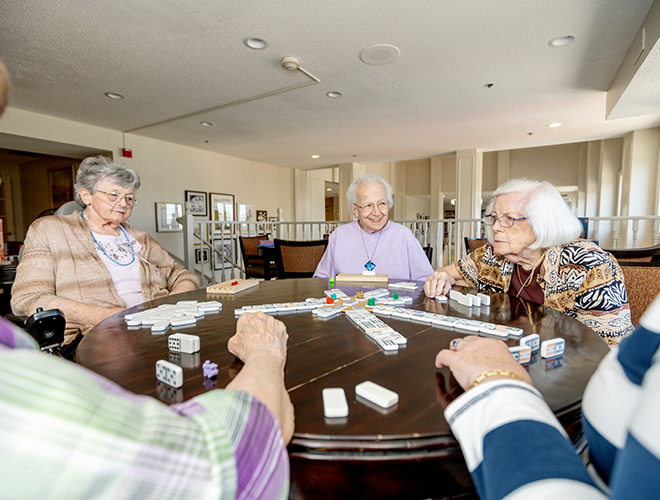 Partnerships
We're all in this together. So we've developed partnerships that keep us connected to this diverse community through entertainment, knowledge, and self-discovery.
Learn More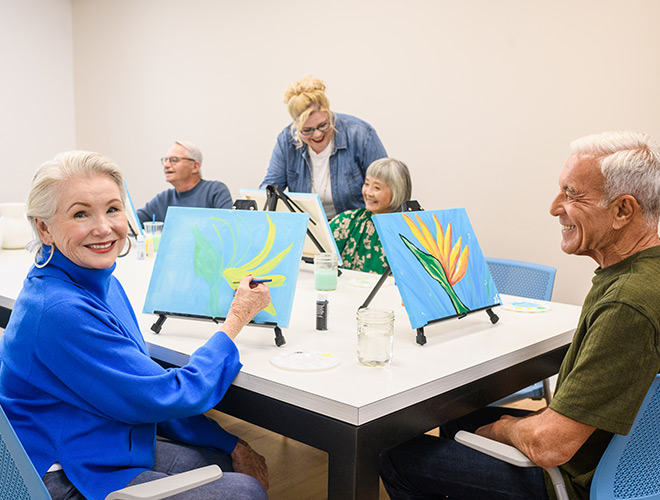 Activities & Events
Live a life full of possibilities. Meet new people, visit new destinations, and discover new experiences through Watermark University. A whole new world awaits.
Explore Activities & Events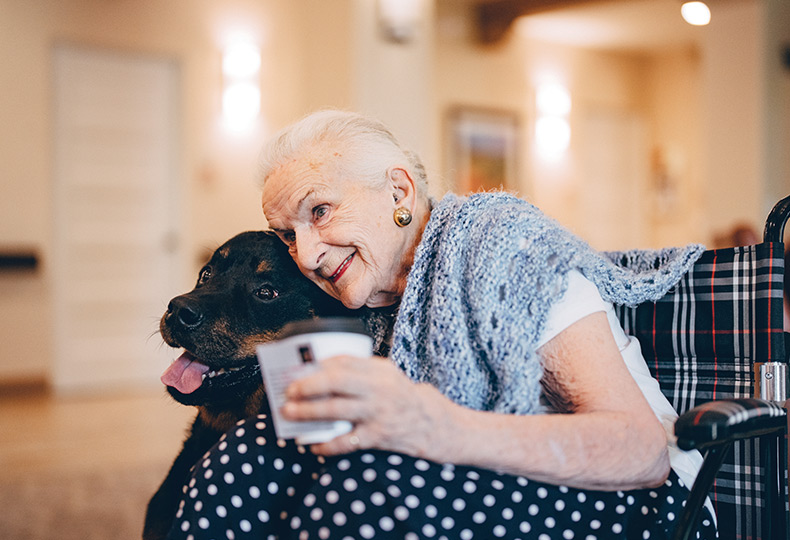 "The people at Lakeside are capable, attentive and caring. They provide a safe and beautiful environment for elders who have serious memory issues, with good food and many excellent entertainment activities. It was hugely reassuring and comforting to us, that we were always confident that our mother was safe at Lakeside, and that there were people looking after her who cared about her and had her best interests at heart."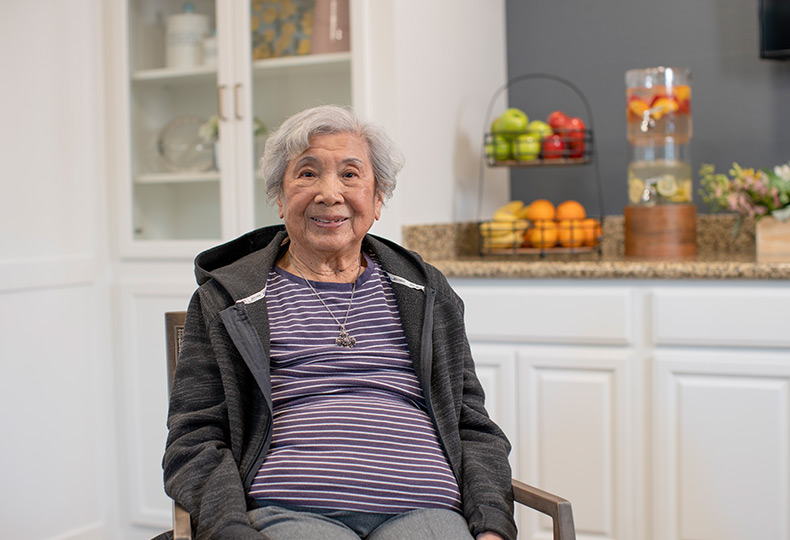 "My Best Friend has been residing here for over a year. From the day ... welcomed her until today when I visited Her, this has made me feel it is a wonderful place for ... . When she has had anxiety problems they knew what to do and helped her get comfortable. Other medical issues were immediately handled. When ... was in the hospital they sent flowers and cards. They treat her like a family member. I could go into detail about the activities and care she receives, but believe me, she is getting the best care anyone could ask for a love one."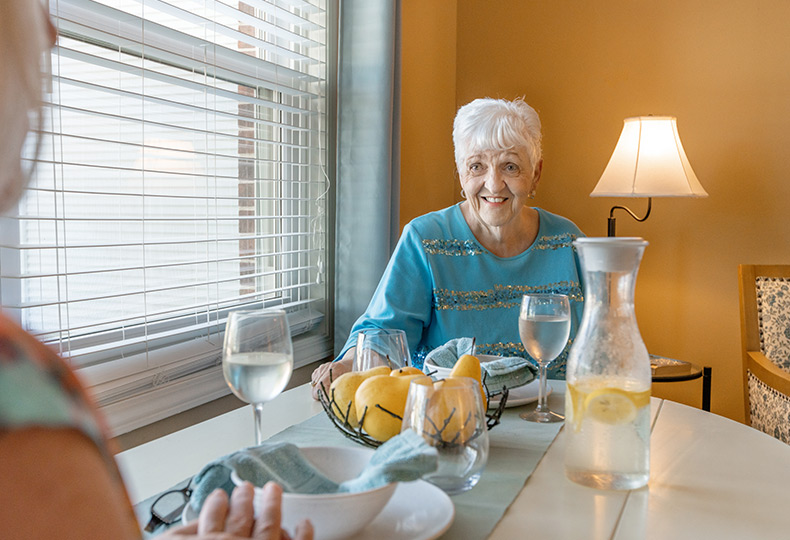 "My mom has been here for five years. This is the best residence for those suffering from memory loss on the west coast. It is not a depressing nursing home environment at all. There are psych interns supporting and enriching the lives of the residents. The staff is incredible. Each resident is cherished and respected as an individual regardless of what stage of illness they are in from the upper management on down. They all care deeply for each resident's well being. I feel lucky every day that I found this place for my mom. Lakeside Park is part of my family now."