let us spoil you
Bring on the bells and whistles.
There's no better place to embrace senior living than here at Rockland Place. The urban-suburban vibe of Wilmington flows through our doors. From our open spaces to seasonal dishes made with local ingredients to our full schedule of events and classes - we embrace a rich, full lifestyle. Gather with friends at the Victorian Tea Room for coffee, join a yoga class, or wind down in the whirlpool in our spa.
Rockland Place boasts a full suite of amenities and signature programs to make your life easier and more comfortable. You'll enjoy cutting-edge technological enhancements and services that help make your days memorable. Best of all, you'll find our community a great place to discover friendly neighbors. Not just neighbors you smile politely to as you pass them in the hall - the kind of neighbors that you meet for breakfast and stay up way too late laughing with at night. These neighbors become quick, close friends.
Got things to do or errands to run? Leave the driving to us for all your appointments, outings, and errands with transportation to and from shops, personal appointments, and social calls.
Make plans. Take classes. Try out new dishes. We're here for you every step of the way.
24/7 Associate Support
Community Wi-Fi
Complete Building, Residence, and Grounds Maintenance
Computer & Technology Center
Fitness Center
Garden Courtyard
Housekeeping Services
Laundry Services
Library
Lounge Area
Move-In Coordination Service
On-Site Speech Therapy
Physical Therapy & Occupational Services
Private Dining Room
Resident Call Response System
Salon & Barber Services
Transportation Services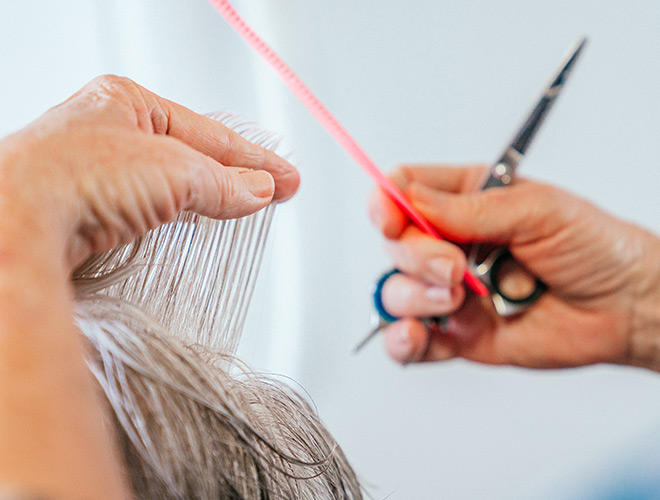 spa & salon
Looking good and feeling good.
A new cut or style always has a way of giving you that extra boost. Book an appointment with our full-service salon, just minutes from your door.
Learn More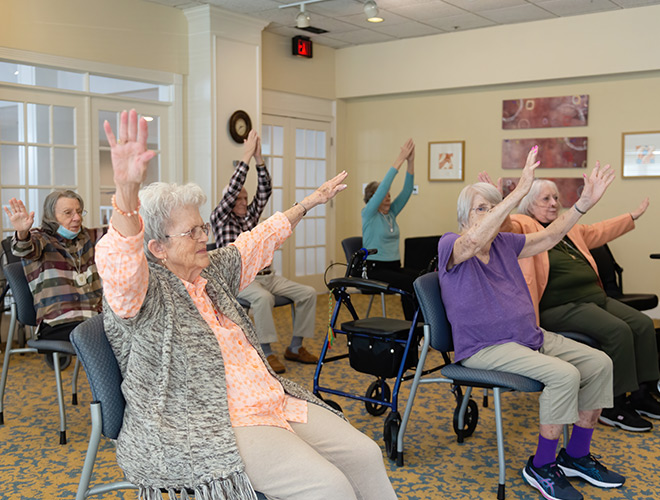 fitness
Wellness through fitness.
Fitness paves the way to therapeutic revitalization with a fitness routine designed to fit your needs. Our trainers and members-only gym help you develop a life-enhancing fitness routine for your wellness.
Get Fit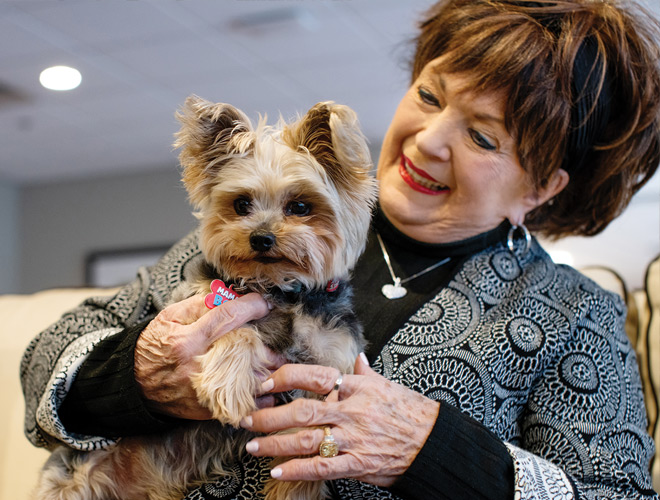 PET-FRIENDLY
Celebrate life with your furry friends.
Rockland Place fosters a pet-friendly atmosphere, creating spaces where every wag and purr is welcomed with open arms. Discover a place where your pets are cherished as deeply as every resident.
Learn More