the forecast calls for sun and fun
Customized care on your terms. Leave your worries at the door.
We do Assisted Living different. Customized care and choice are the order of the day. Our expert care is tailored to your needs, on your schedule — not ours. Wake up to the Florida sunshine brightening your modern residence and enjoy that first cup of coffee while reading the paper or spend breakfast with friends and plan your day. One things for sure, you'll never be at a loss for things to do.
With the renowned Tampa-based architectural and design firm Chancey Design Partnership providing design services for The Watermark at Trinity, residents can expect a new home with tons of natural light and rich Bermuda-inspired designs and colors.
Choose from a selection of luxury studio, one-bedroom, and two-bedroom Assisted Living floor plans to fit your lifestyle. Each one features a designer kitchen and state-of-the-art appliances, gorgeous views, and a variety of safety and security features to enhance your life. You'll meet new friends and enjoy life in a relaxed, secure setting dedicated to helping you feel comfortable and content. We take care of the day-to-day so you can focus on the fun stuff.
24/7 Staff Support
Catering & Room Service
Complete Building, Residence and Grounds Maintenance
Concierge Services
Delicious, Healthy Meals
Dry Cleaning Services
Dynamic Community Life Calendar
Housekeeping Services
Laundry Services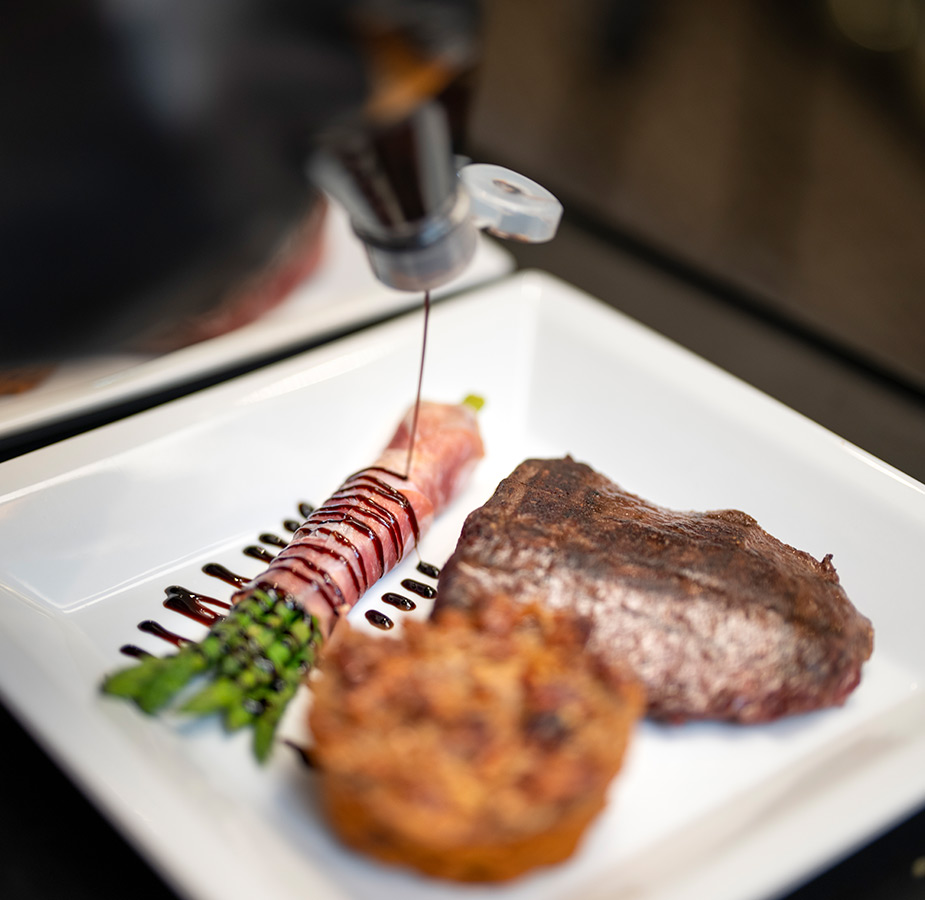 FOOD FOR THE SOUL
Fresh, local, and delicious.
From comfort foods to adventurous tastes, we've got it all. Our ever-changing menu features an array of flavorful, nutritious meals with optional wine service, prepared by trained chefs.
More About Dining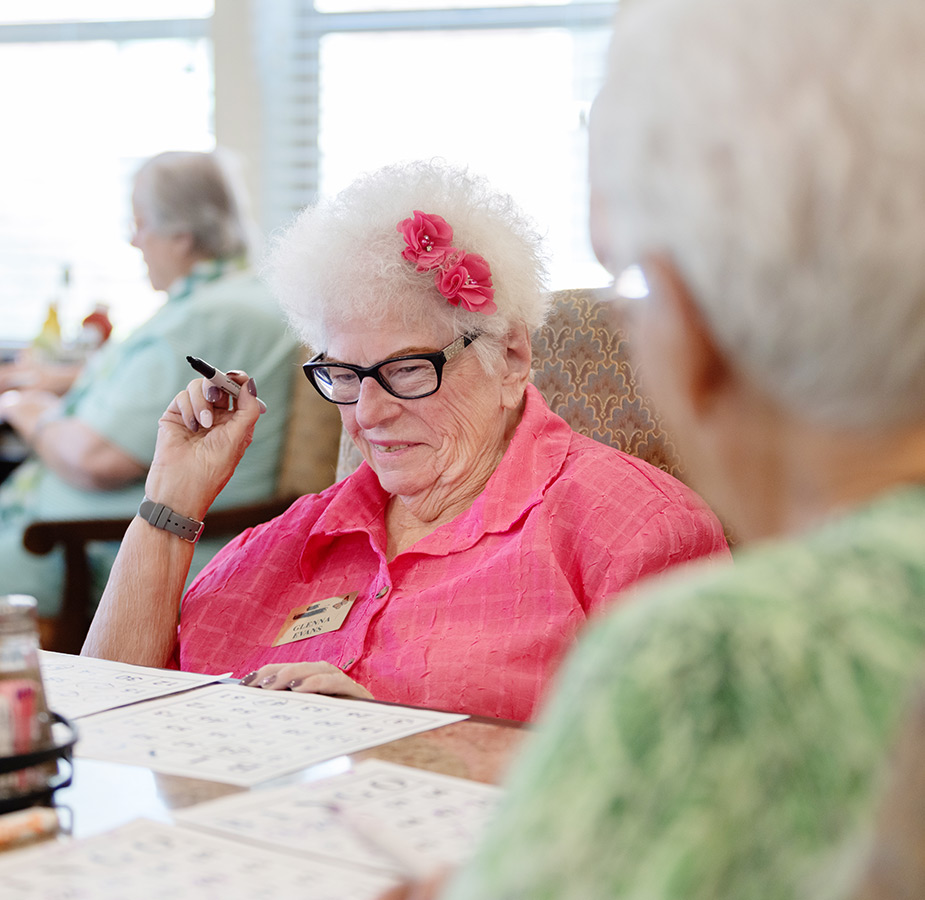 Activities & Events
Live the good life.
Boredom will no longer be part of your vocabulary at Trinity. Your social calendar will be the envy of all your family and friends who have yet to experience the good life here. Jump into new cultural programs, take interesting classes through Watermark University, and join us for extraordinary outings. The opportunities are endless.
See Activities & Events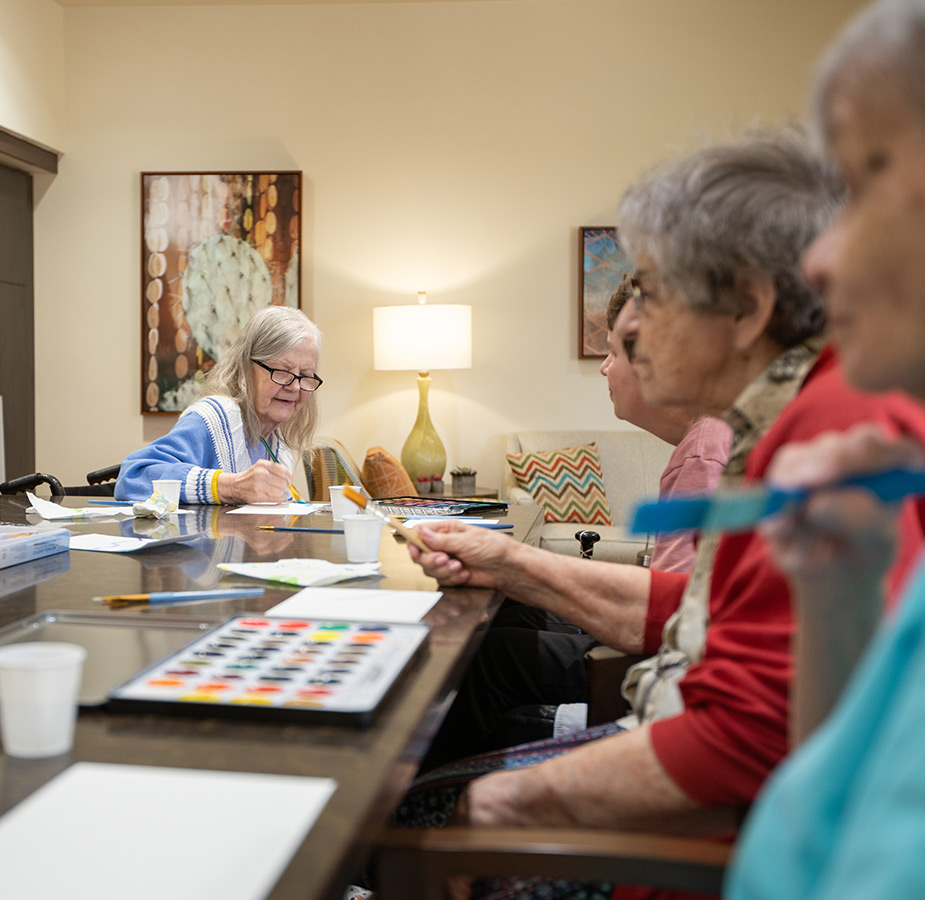 EXPAND YOUR HORIZONS
Signature Programs to inspire you.
At Trinity, our Signature Programs are a prominent component of our community life. We've designed the programs to motivate, exercise, teach, expand, and share.
Discover Signature Programs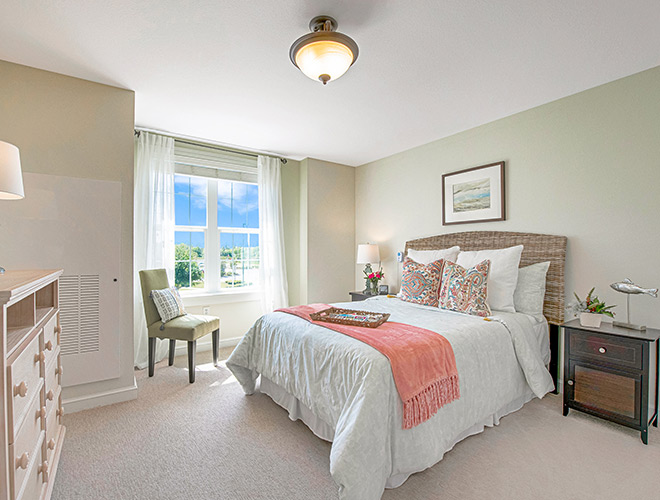 Small but mighty
Live life at your own pace.
The Watermark at Trinity is only 30 minutes from Tampa, but this charming suburb prides itself on a quieter lifestyle surrounded by gorgeous nature trails, lakes, and equestrian areas. You'll find the perfect balance of stimulation and relaxation.
Download Community Brochure