Flavors Inspired by the Seasons
Grab a chair and stay for a while.
A genuine fine-dining experience awaits.
Unparalleled dining for those who appreciate good food and wine. Enjoy rotating seasonal menus that focus on fresh ingredients, including many locally sourced vegetables from the nearby farmers' market. Classically trained chefs will wow your senses with divine culinary creations. Carefully curated local Texan wines and hand-crafted cocktails round out an unsurpassed culinary experience.
Legend Gluten Free Vegan Heart Healthy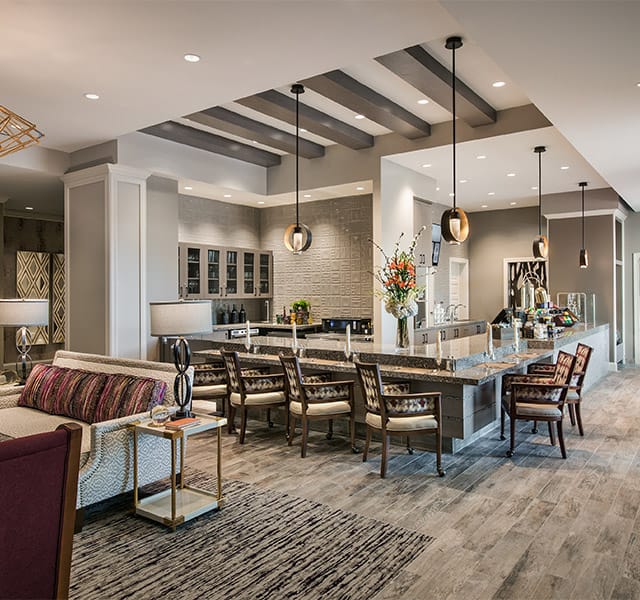 Sherry Lane Bistro
Gluten Free Vegan Heart Healthy
Typical bistro fare highlighting a farm-to-table approach with the freshest local ingredients. A welcoming atmosphere with an elevated bar and wine list will keep you coming back for more.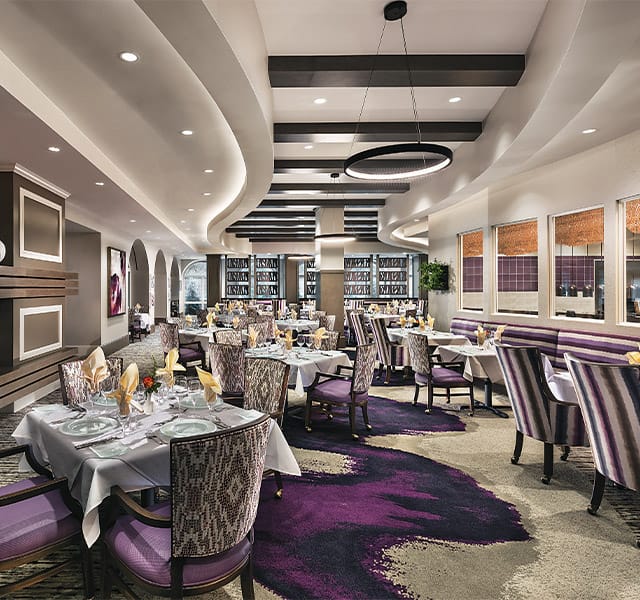 Signatures Restaurant
Gluten Free Vegan Heart Healthy
An elegant fine-dining experience awaits you at Signatures. From white linens to an elaborate open exhibition kitchen, this is a treat for all the senses. Signatures has an in-house sommelier, pastry chef, and elegant wine cellar with hand-selected local wines and premium vintages.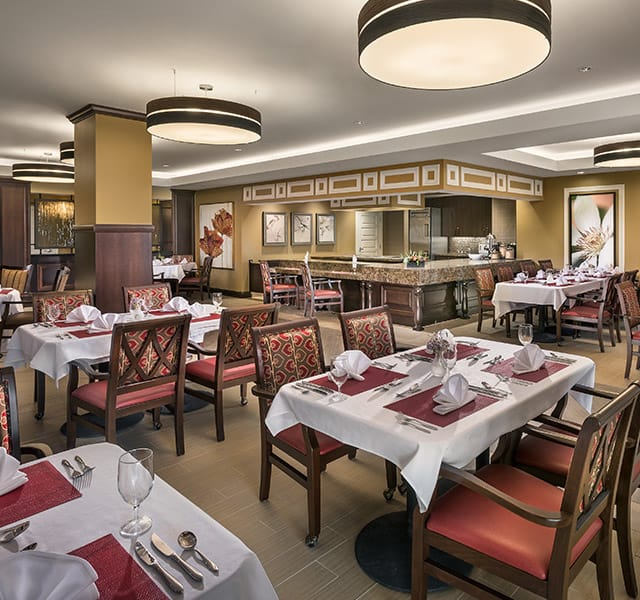 Craddock's
Gluten Free Vegan Heart Healthy
Hearty but casual fare is available in Craddock's. You'll find a lively and social atmosphere here, along with a full bar and lounge. Delicious drinks and great conversation are always available.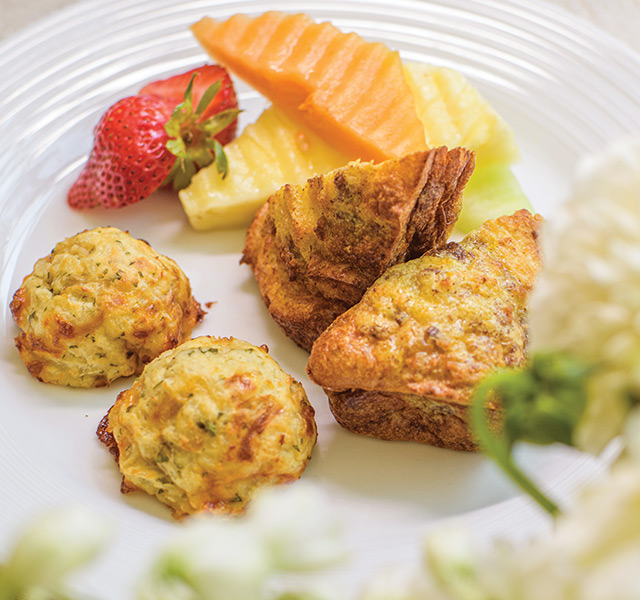 Gourmet Bites Cuisine
This groundbreaking signature program enhances your independence and brings back the joys of dining. Devour protein-packed, nutritionally balanced meals served as bite-sized hors d'oeurvres. No assistance and no utensils needed.
Learn More
Flexible Spending Plan
Maximize your freedom, prioritize what you want, and budget life around your choices. Enjoy a credit you can put toward dining, amenities, or other services. No two days look exactly alike, so why should your budget?
Learn More