DISCOVER THE PARK CITIES
Your serene enclave in the heart of Dallas.
The elegant, quiet charm of Highland Park and its neighbor University Park instill peace in anyone strolling through their streets lined with majestic oak trees and magnificent mansions. The Park Cities are aptly named with their numerous public parks, such as Lakeside Park with walking paths and views from the Turtle Creek Dam, not to mention its collection of teddy bear statues, and Flippen Park where you can relax in the gazebo and enjoy the park's lovely fountain and reflecting pool.
From here, it's difficult to imagine you are in the center of a thriving metropolis. But the big city of Dallas surrounds you, and its amazing arts district, world-class shopping, live entertainment, mouthwatering cuisine in countless restaurants and eateries, and beautiful outdoor spaces are only a short distance away.
So head up to the Rooftop Terrace at The Preston of the Park Cities, where the stars at night are big and bright. You'll know you're deep in the heart of Dallas, deep in the heart of Texas. We think it's the peak of exceptional senior living. And we're pretty sure you will, too.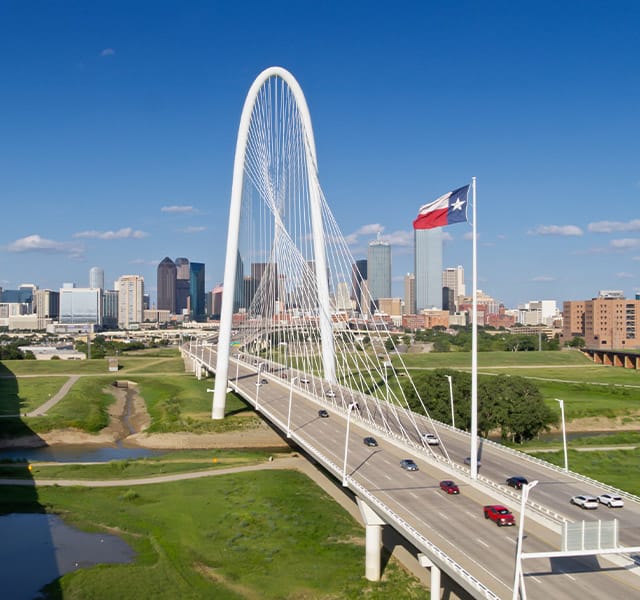 History
Dallas County was established in 1846 on the banks of the Trinity River, one year after the Republic of Texas was annexed by the United States. The county soon became a fast-growing trade destination that served as a hub of commerce for the communities in adjacent and surrounding areas. Dallas has flourished to become the third-largest city in Texas and is home to numerous major sports franchises.
Highland Park and University Park, later to become The Park Cities, began as rural suburbs connected by one road to Dallas in the early 1900s. University Park took its name from Southern Methodist University, which was established in 1915. It is also now home to the George W. Bush Presidential Center. Highland Park is situated on elevated land overlooking Dallas, and 20 percent of its land is dedicated to parks.
Today, The Park Cities offer an unbeatable combination of tranquil settings, beautifully landscaped parks and streets, magnificent residences, and luxe shopping and dining.
More History