A WORLD OF POSSIBILITIES
Live life to the fullest.
The Preston of The Park Cities is where luxurious, carefree living is the order of the day, every day. From resort-style on-site amenities and activities to the excitement of living in the heart of Dallas, everything you need is close by.
Have a scrumptious lunch in the Bistro or happy hour cocktails on the rooftop terrace to witness a breathtaking Texas sunset. Or ask the concierge to arrange a night out on the town for you and your friends.
And the Preston of The Park Cities offers a myriad of on-site activities to stimulate your mind and strengthen your body. What inspires you? We're listening, and we tailor our program offerings to meet your needs. From creative arts programs to cooking classes, group excursions, social gatherings, exercise classes, and fun-filled outings, there's truly something for everyone.
You decide how each day unfolds. You'll find everything here that you need to thrive.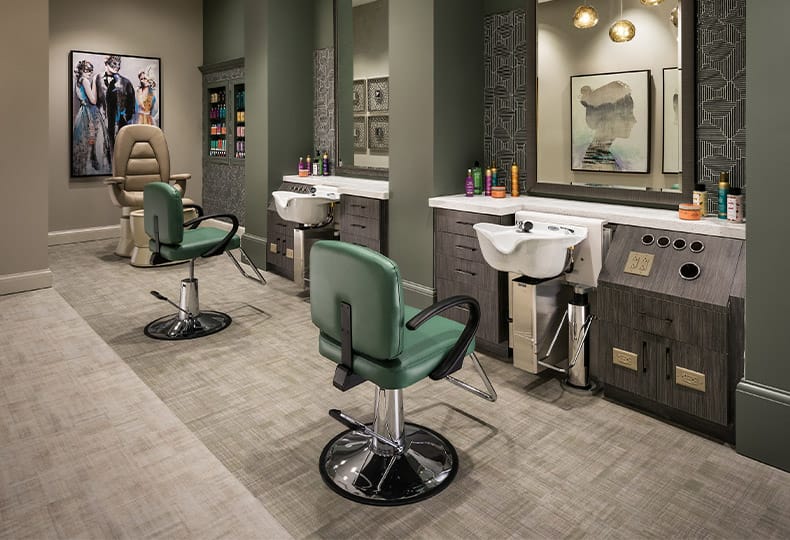 Spa & Salon
Be, feel, and look your best. A massage to relax you. A new hairdo doesn't hurt either. Why not book both? You deserve it.
Treat Yourself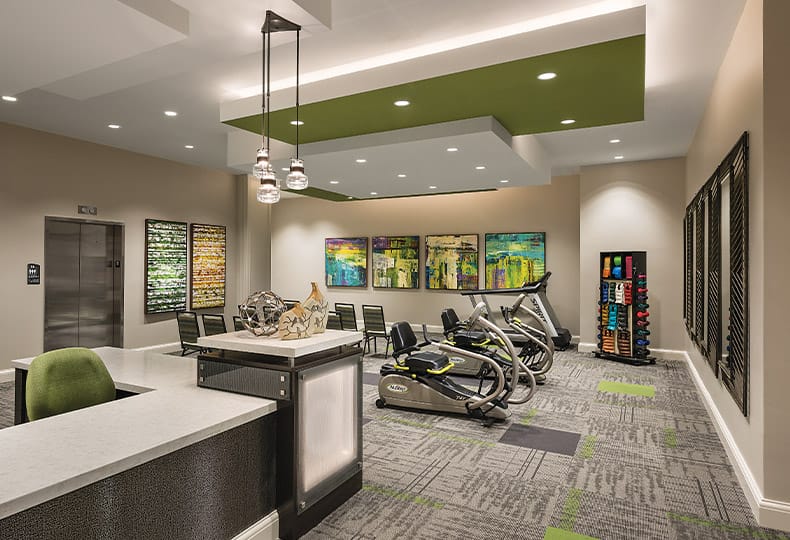 Fitness
It's no secret that greater flexibility equals greater mobility, and a focused fitness regimen will help you maintain both. Here with us, you'll reach your fitness goals at your pace with no pressure.
Find the Right Fit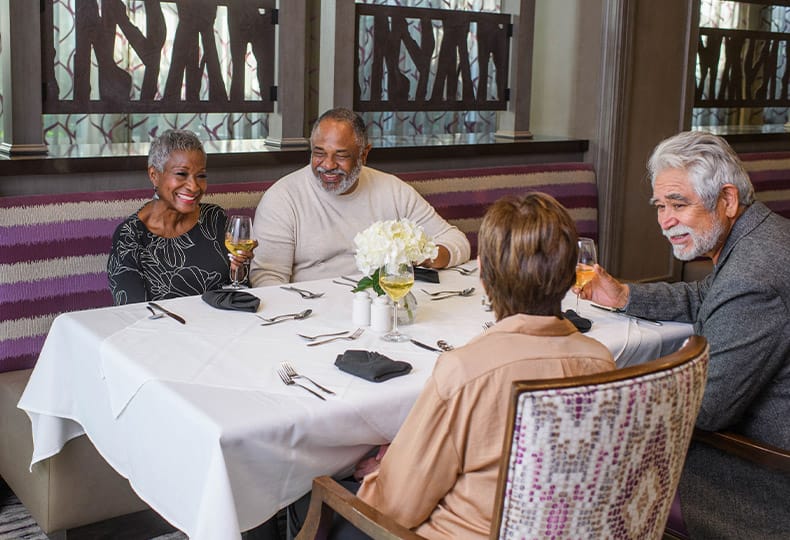 Happenings
The Preston of The Park Cities offers no end of opportunities to fill your days with exciting events, classes, and outings. Enjoy!
Plenty to Do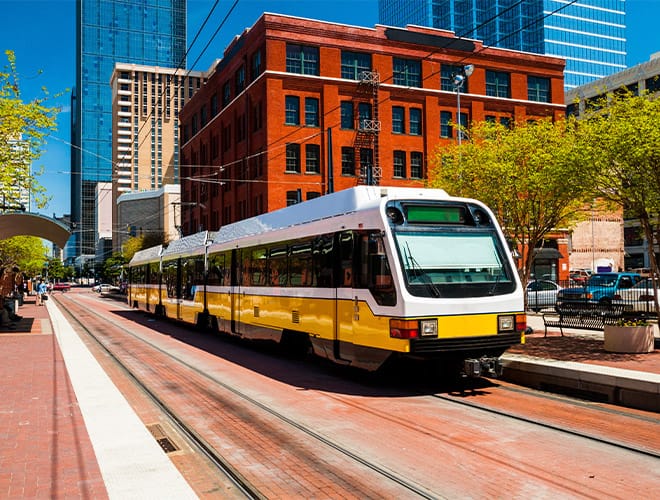 Partnerships
We're better together. Local and national partnerships keep us on the cutting edge of new services so that we can continue bringing you the best.
Explore Our Partnerships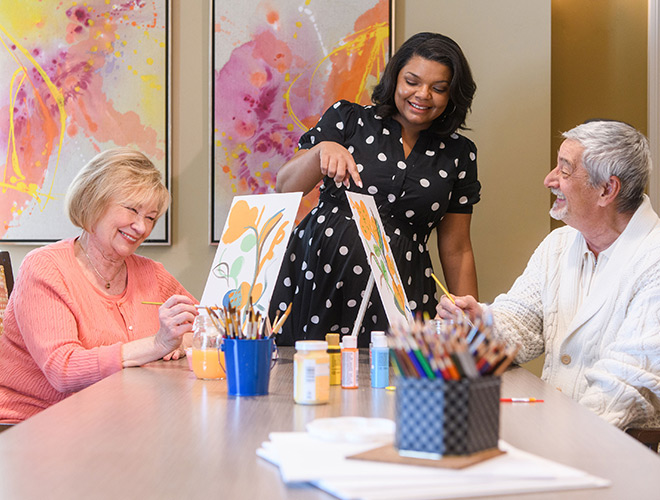 Activities & Events
When you choose The Preston of The Park Cities, you opt for a life full of possibilities. You'll have new people to meet, new destinations to discover, and new experiences through Watermark University. Live well.
Activities & Events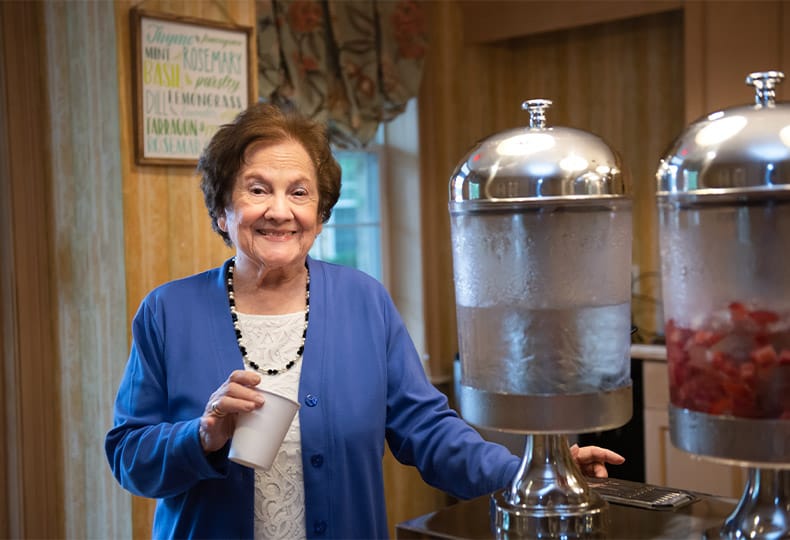 "My husband of 33 years moved into The Preston of The Park Cities in October of this year. The property is beautiful, well decorated and eye catching. The staff is engaging and cares about their residents. My husband enjoys the food and activities and has finally settled into his new environment. He tells everyone he lives in a resort and it is easy to see why. I could not ask for a more engaging staff while still trying to maintain personal dignity."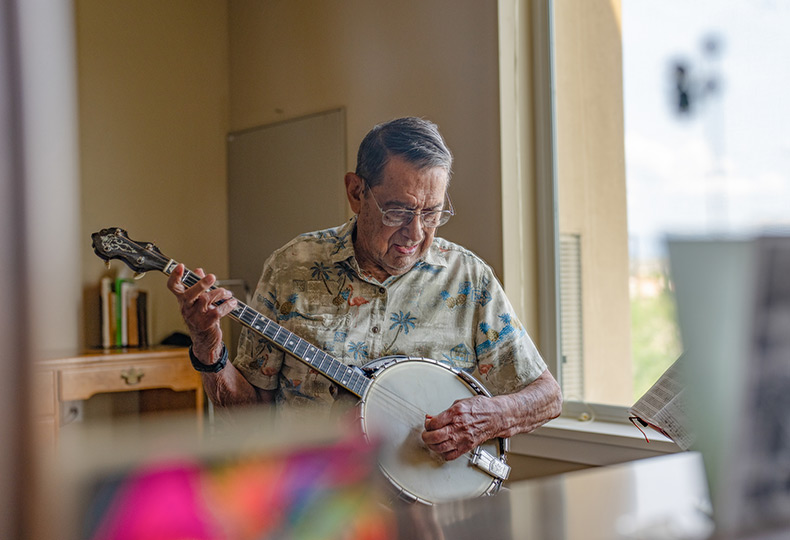 "I moved my Dad from a top notch senior living home in Houston, and this one is by far better. The staff is friendly, helpful, engaging, and strives to relate to each resident.
The atmosphere is warm, charming, clean, and magical. The food is like a five star restaurant! Really. Come check it out."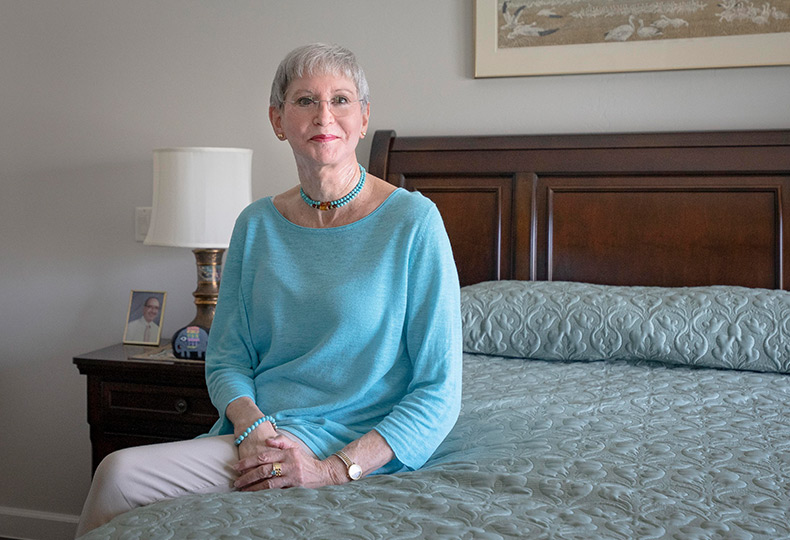 "I couldn't be happier with the care my family member is getting at The Preston. The staff is so caring and attentive and patient. During these extremely difficult times, they have done an incredible job keeping the residents healthy. Thank you so much for everything you do every day!!"
Contact Us
We're happy you're here.
Questions? Interested in a tour? Want to attend one of our events?
We're excited to meet you.
Fill in the form, or call us at 469-904-1394 to learn more.