ENRICH YOUR LIFE
Live it up in comfort and style.
We take great pride in helping you not just live well but truly thrive. With so many on-site conveniences and services, feeling like a person of privilege here is only natural. Our commitment to making you the center of attention is what defines our community.
Say hello to carefree, luxurious living at The Preston of the Park Cities. With our cutting-edge technology, unparalleled compassionate care, and creature comforts great and small, your worry-free life is about to begin. Just steps from your door, you'll enjoy upscale amenities to rival any resort.
Check out the full list of our amenities and services below.
24/7 Concierge
24/7 Staff Support
Administrative Services
Bar
Beautiful Outdoor Spaces
Bistro & Cafe
Complete Building, Residence and Grounds Maintenance
Delicious, Healthy Meals
Dry Cleaning Services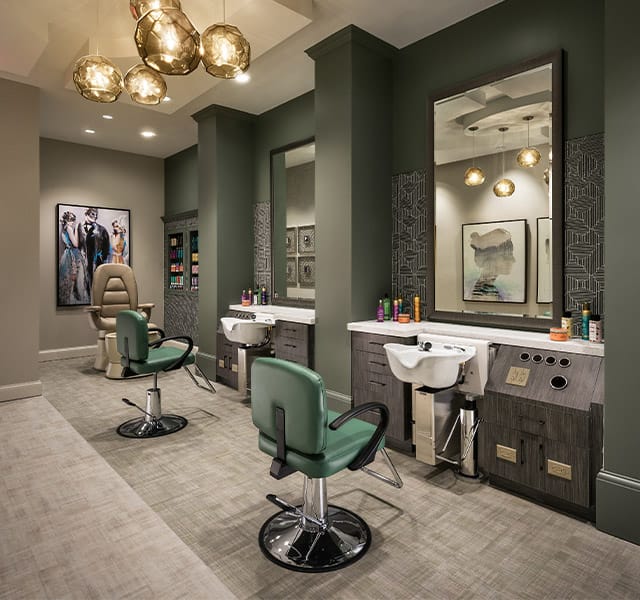 Spa & Salon
Pamper yourself.
Whether stepping out of your room or stepping out on the town, treat yourself to a spa day or new hairdo. Our exclusive on-site spa and salon are here to help you look and feel your best.
Treat Yourself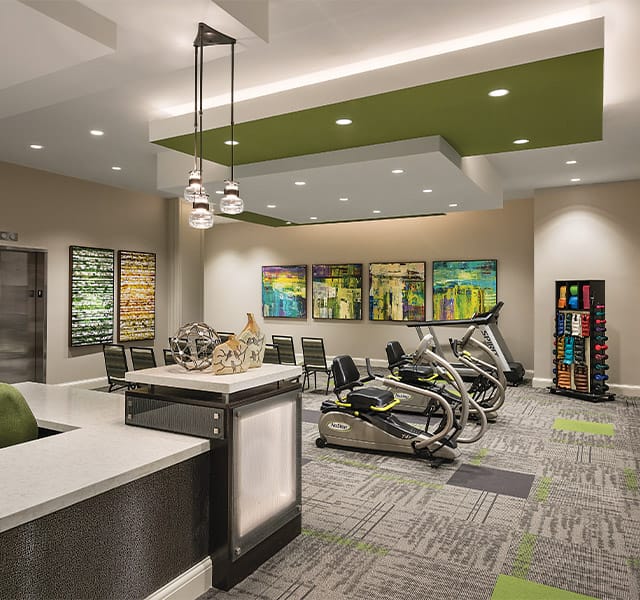 Fitness
Be fit, be well.
Rejuvenate and refresh your body with a fitness routine customized for you. Our personal trainers work with you to promote your long-term well-being.
Find the Right Fit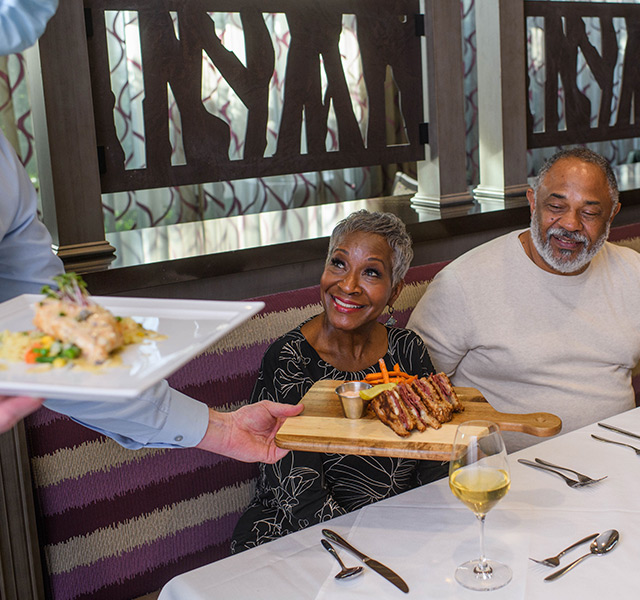 Flex Spending
Your life, your way.
Our Flexible Spending Plan monthly fee provides you with a credit to be used toward the activities, amenities, and services that matter most to you.
Learn More