Celebrating Diversity and Inclusion: Pride Month 2023 at The Preston of The Park Cities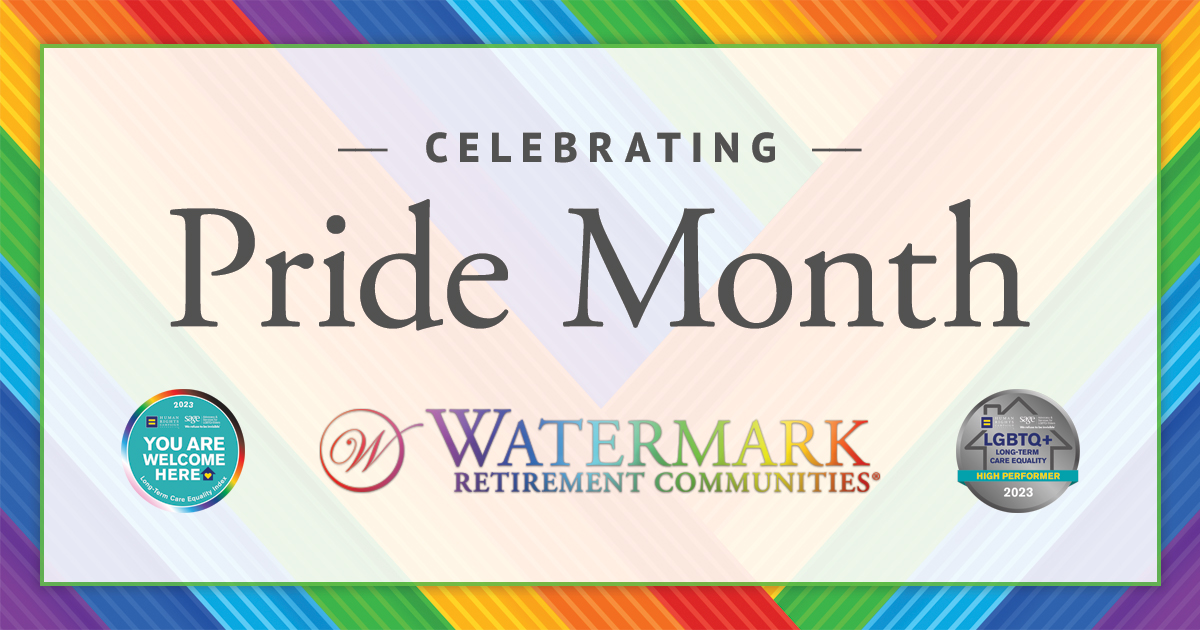 At Watermark Retirement Communities®, we believe that everyone deserves a life filled with purpose, possibility, and joy. That's why, for more than 30 years, we've dedicated ourselves to fostering an environment where everyone is accepted and celebrated regardless of where they come from, what they believe, or who they love. This commitment to diversity, acceptance, and inclusiveness is why we partner with SAGE, the country's largest and oldest organization dedicated to improving the lives of LGBTQ+ older adults.
Our partnership with
SAGE
has enabled us to provide our associates with specialized training on LGBTQ+ aging issues. This training empowers our associates with the knowledge and empathy needed to deliver impeccable service and compassionate care. We always want to ensure that our communities are a place where everyone can thrive.
We're not just committed to diversity and inclusion — we celebrate it. Our high standing in the 2023 Long-Term Care Equality Index (LEI) report illustrates this. This year, The Preston of The Park Cities received recognition as a High Performer among 200 participants nationwide.
The LEI, the first national benchmarking tool of its kind, is instrumental in promoting LGBTQ+ inclusive policies and practices in residential long-term care and senior communities. Created by the Human Rights Campaign Foundation's Health & Aging program and SAGE, the LEI provides communities with resources and technical assistance to strengthen and innovate their inclusion efforts. It is crucial to improve the experiences of LGBTQ+ seniors, visitors, and associates by ensuring foundational non-discrimination protections, fostering an inclusive workplace, and demonstrating a commitment to the LGBTQ+ community.
You can read the
Human Rights Campaign (HRC) Foundation press release
for more information about our recognition. The full report can be found in the 2023 Long-Term Care Equality Index report
here
. The report brings to light the urgent need for senior living communities to create safer spaces for LGBTQ+ residents and strive for equality.
With the population of LGBTQ+ individuals over 50 projected to reach seven million by 2030, tools like the LEI have become crucial in ensuring that long-term care communities are safe, welcoming, and inclusive to all residents. We are proud to be a leader in this initiative, showing our commitment to inclusivity at every level.