Discover how pets can boost healthy aging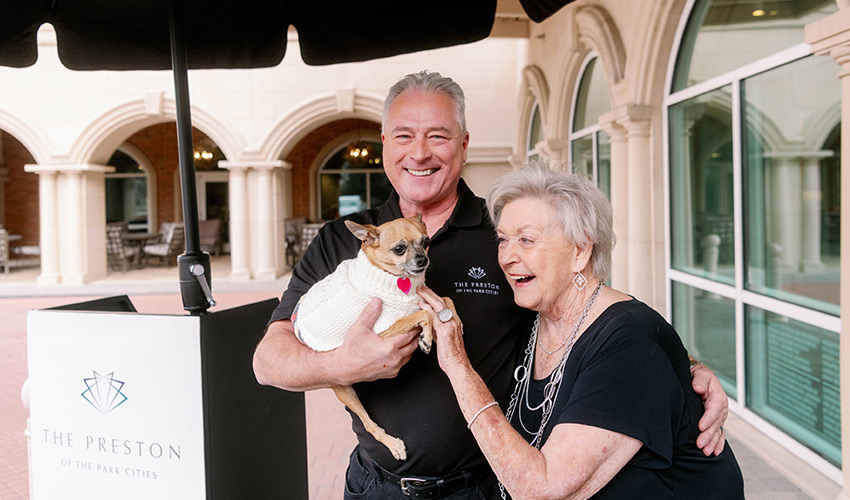 Being a pet owner is a big responsibility, but it also brings boundless joy, comfort, and love to our lives as well. And many older adults clearly feel the benefits of having a furry friend far outweigh the drawbacks: In a national poll on healthy aging from the University of Michigan, 55 percent of adults ages 50 to 80 reported having a pet. Research shows that seniors who open their heart and home to a four-legged friend often discover much more than just joy and unconditional love.

Studies show a link between having a furry companion and decreased cholesterol levels, reduced blood pressure, and decreased triglyceride levels. Pets also minimize feelings of loneliness—which can pose serious risks for older adults, including higher risks for cognitive decline, a weakened immune system, obesity, and more. At The Preston, we make pets feel right at home, because we know they're members of the family. And even if your loved one isn't prepared to take on the responsibility that comes with having their own pet, they may just find themselves making new furry friends here in our community.