Is Memory Care Right for Your Loved One with Dementia?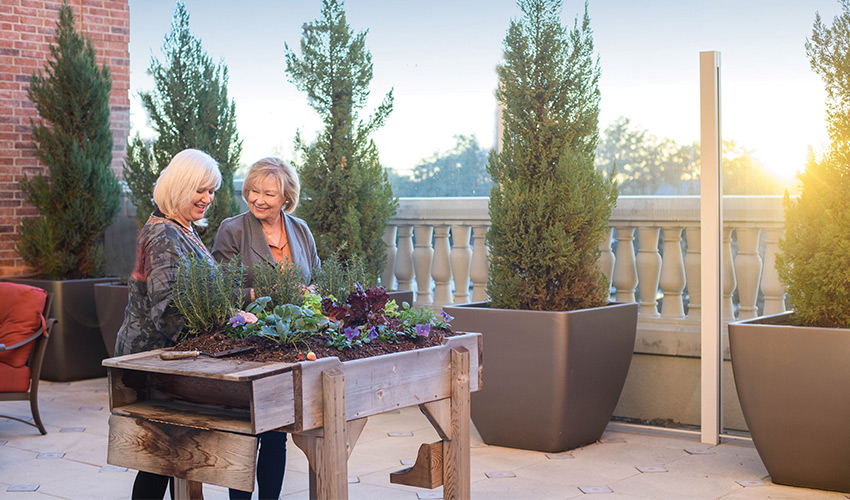 Learning someone you love has dementia or Alzheimer's disease is difficult news to digest. But it's important to quickly begin creating a care plan to prepare for their needs, both today and in the future, so you don't have to make decisions under stress or while in crisis. (It's also important to do anything possible to help them get quality sleep, exercise, and stay socially active—because while there is no cure for Alzheimer's or dementia, these things can help delay symptoms.) Even if they don't need it right now, your loved one is likely to need specialized care. And a Memory Care program, found at many senior living communities, can help.

When to Consider Memory Care It might be time to consider a Memory Care community when an individual needs help performing routine daily activities, such as getting dressed, bathing, and using the bathroom. Other signs include getting lost on frequently traveled routes and forgetting to eat or drink. Before these issues become causes for concern, you'll want to understand the customized care available to support your loved one. Memory Care is designed to give residents the thoughtful, tailored support they need, with caregivers specially trained to respond to their needs.

At The Preston, our caregivers are called "Nayas," which means "guide" or "person of wisdom" in Sanskrit. Well-versed in the latest techniques and care modalities, they help our residents feel calm and oriented while providing custom care with empathy and understanding.

Unique Offerings The Preston's Memory Care programs include innovative offerings that help boost cognitive function, enhance memory, encourage healthy eating, and improve quality of life. For example, our Gourmet Bites Cuisine transforms favorite entrees into bite-size hors d'oeuvres that can be easily consumed without utensils or assistance. This is especially helpful for those with Alzheimer's and dementia (whose senses of taste and smell can be impacted, along with their ability to feel hunger)—because not only does Gourmet Bites provide delicious food, it also helps to create a feeling of independence.

Other offerings designed specifically for Memory Care residents have both behavioral and emotional benefits. Gardening, for example, has been found to help increase attention spans, improve social interactions, and lower levels of agitation. Most importantly, these kinds of programs, including music therapy, give residents a joyful release and a sense of fulfillment. It can be challenging to care for someone with dementia or Alzheimer's at home, especially in the later stages of the disease. Memory Care is ideal for those who need support, safety, and customized care.

At The Preston, we also offer The Bridge, which fills the gap between Assisted Living and Memory Care, serving as an option for individuals who are still able to maintain a level of independence. If you'd like to learn more about Memory Care or The Bridge at The Preston, please contact us to schedule a consultation or a tour.