People of The Preston: Executive Director Ke'o Velasquez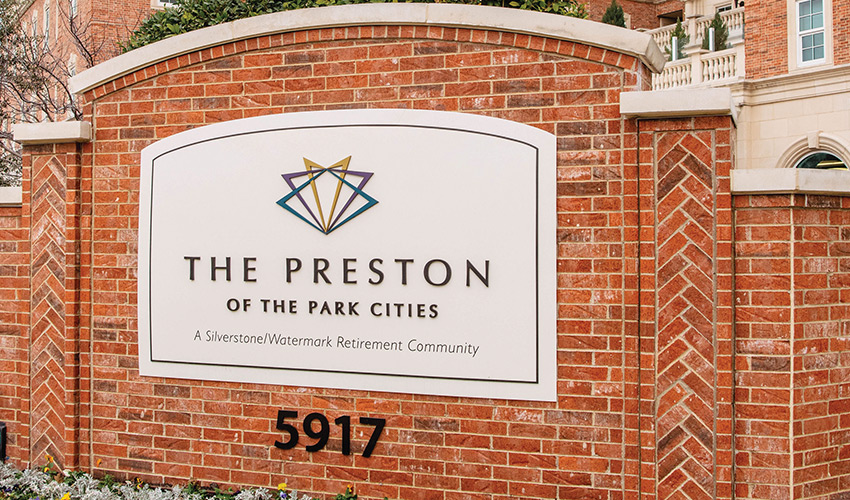 Wondering who keeps things running smoothly at The Preston? That would be our very own Ke'o Velasquez. As executive director, Ke'o oversees all aspects of care and accommodation for our residents. You might have guessed from his name that he was born and raised on the Big Island of Hawaii. Ke'o graduated from the University of Hawaii, where he earned an associate degree in applied science. He then went on to launch his career in hospitality by working in a number of fine dining restaurants.
One of Ke'o's not-so-hidden talents is his ability in the kitchen. In fact, his culinary skills have won him numerous cooking competitions and earned him features in D Magazine and the Dallas Observer. As a chef, Ke'o has also won awards from both national and international organizations, including the American Culinary Federation and Chaine des Rotisseurs. He was even featured on the Food Network's "Best Young Chefs in America."
More recently, Ke'o worked at the Four Seasons Resort & Club in Irving, TX. He is certainly no stranger to luxury settings. There, he oversaw all aspects of their culinary operations and helped launch new concepts for several food outlets. He also used his expertise in nutritional therapy to roll out a property-wide Well and Being initiative focused on vitality and healthy nutrition.
With more than 17 years in the food and beverage industry, Ke'o has a wealth of knowledge on multi-ethnic cuisine, nutrition, and restaurant design and management. Believing in the importance of eating nourishing food, he is leading our community in the pursuit of whole health. Getting the opportunity to watch residents thrive and blossom socially is just one rewarding aspect of his job. "I also really enjoy watching staff get promoted and grow in their careers during their time with us," he says.
In his free time, Ke'o loves getting outdoors, playing sports, and camping in the woods. "I'm also constantly creating projects for myself around the house," he says. "Last summer, my son and I built bunk beds and an eight-foot superhero cityscape for his room." When he's not hanging out with his son and looking for adventure, Ke'o loves cooking for family and friends. His go-to guilty pleasure is the apple fritters from 7-Eleven and mini fried pies. He says, "You can bribe me to do just about anything with either of them."