People of The Preston: Kyle Blazer, Director of Dining Services, and Jonathan Rivera, Executive Chef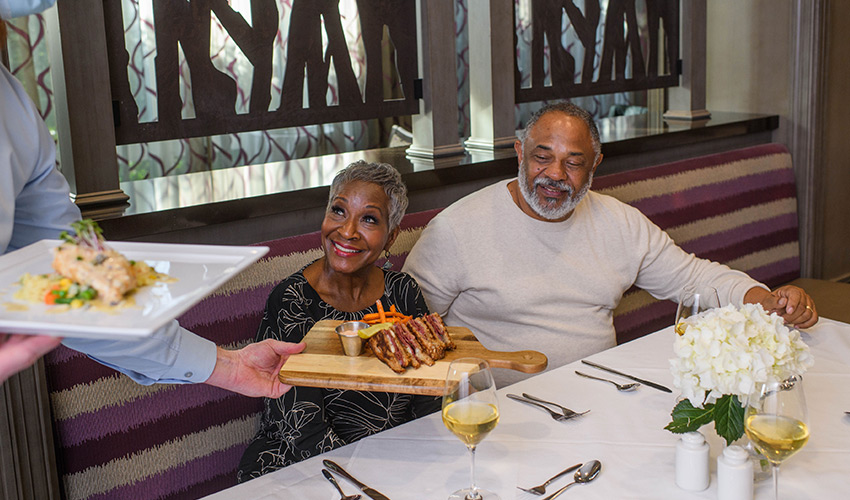 At The Preston of the Park Cities, we pride ourselves on offering an option for every appetite. With ever-changing menus, our kitchen features a host of upscale offerings and comfort food favorites. Helming our dining operations and keeping everything running smoothly is Kyle Blazer, Director of Dining Services, while Jonathan Rivera, Executive Chef, heads the kitchen and is responsible for the delicious cuisine served.

Launching his career in the kitchens of Eastern North Carolina, Kyle spent many years at an award-winning casual fine-dining restaurant called The Channel Marker in Atlantic Beach, NC. While studying Hospitality Management at East Carolina University, he interned at the renowned Biltmore Estates. There, Kyle was able to cultivate his fine dining experience at The Dining Room, the formal restaurant at the Inn on Biltmore Estates. Prior to joining The Preston, he spent several years at The Four Seasons in Dallas managing the food and beverage department for the hotel's Sports and Country Club. Jonathan, aka Chef, also had an illustrious career before coming to The Preston.

With more than two decades of experience, he developed his skills as a chef and food beverage manager working nationally and internationally in luxury hotels and resorts, small boutique inns, and award-winning restaurants. Originally from Puerto Rico, Chef earned an associate degree in culinary arts from The Culinary Institute of America in Hyde Park, NY. He is also a certified sommelier, which makes him our go-to expert when it comes to food and wine pairings.

Recognized in print and broadcast media for his culinary skills, Chef has been lauded in The Dallas Morning News, D Magazine, Eater, and The Robert Report. He believes that exceptional cooking begins with connecting with the hearts of residents and guests and communicating with them through the food he creates. Both Kyle and Chef are part of a talented and passionate team that includes our very own Mikaela Oriola who serves as Restaurant Manager. Her service-oriented work ethic welcomes residents and ensures they always enjoy a first-rate experience.

Together, they are committed to delivering mouth-watering and flavorful foods in addition to unparalleled service to residents, families, and guests of The Preston of the Park Cities.