Top 5 reasons to consider a senior living community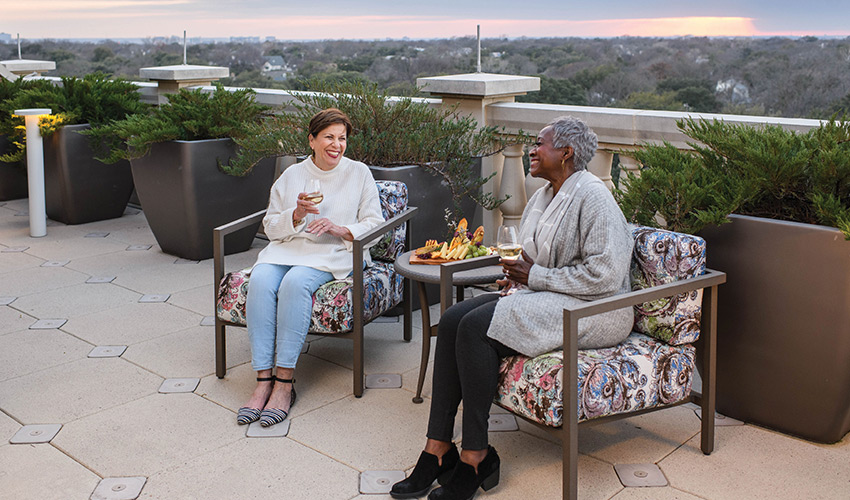 People often dream of retirement—but the reality doesn't always live up to expectations. Today's senior living communities, however, can deliver the vibrant and carefree lifestyle your loved one desires. Here are some of the top reasons they may want to forego "aging in place" and instead consider embarking on a new chapter in a place designed to help them thrive.
Low-maintenance lifestyle: While it can be tempting to just stay put in their current home, maintaining a house can become a real chore—not to mention expensive.
An engaging social life: Many older adults find themselves longing for a more active social scene. A senior living community is just that—a community of individuals interested in making connections and living life to the fullest.
Resort-style living: Living like you're on vacation certainly has its advantages! At The Preston, your loved one will find not only the comforts of home, but a host of resort-style amenities such as concierge service and an on-site salon and spa.
Peace of mind: A move to a senior living community isn't all about luxury—it can provide you and your loved one with the peace of mind that comes from knowing customized care is available 24/7.
Consolidated costs: Like an all-inclusive resort, a senior living community combines expenses such as rent, food, care, and more into one monthly bill—eliminating worries about unexpected maintenance costs, rising property taxes, home insurance, and more. It can also be considerably less expensive than in-home care.