Amplify Your Joy
Do what makes you happy. We have options.
Come home to the breathtaking setting of White Cliffs Senior Living, one of Watermark's most beautiful senior living communities. Here, you'll enjoy the best of both worlds: an intimate small-town feel with unparalleled natural beauty, plus all the conveniences of a big city.
White Cliffs Senior Living has it all. Located beside the Hualapai Mountains and near the Colorado River, this Sonoran Desert location is a hidden treasure. Within the city of Kingman, the Cerbat Foothills, with more than 37 miles of scenic trails, will thrill you. You'll enjoy restaurants, cafés, breweries, and locally owned boutiques nearby and in adjacent Bullhead City.
Close to home and within a short drive, you can take day trips to world-class natural wonders, such as the Grand Canyon, Joshua Tree, and Sedona. And if a vibrant, city adventure calls, a day trip to Las Vegas (1.5-hour drive) or nearby Laughlin, Nevada, offers cultural fun and excitement.
Every day you can choose to follow new or familiar passions from arts and crafts to dancing or even language classes. We are here to help you prioritize your well-being with mind, body, spirit classes, spa treatments, and fun and inspiring social gatherings. Your new life awaits.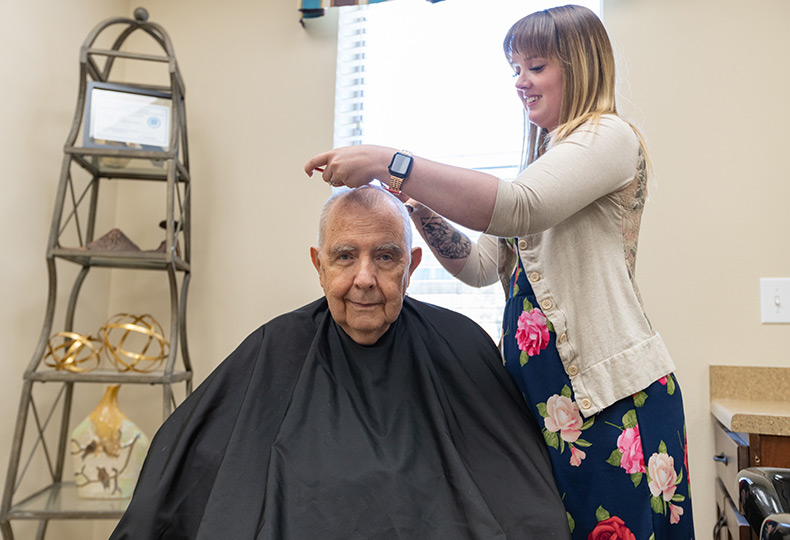 Salon
A new hairdo or cut goes a long way to a refreshing, revised you. Expert-level salon and grooming services help you look and feel like a rejuvenated power player. Book now and discover what a new hairdo or haircut can do for you.
Learn more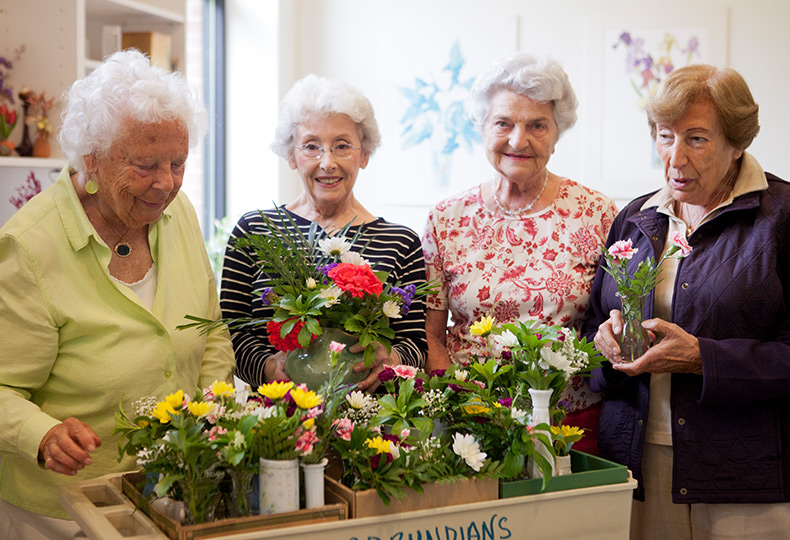 Happenings
Live a life rich with discovery, adventure, and new beginnings. Every activity and event we offer is meant to expand your horizons and help make your unique life journey exceptional.
Explore Events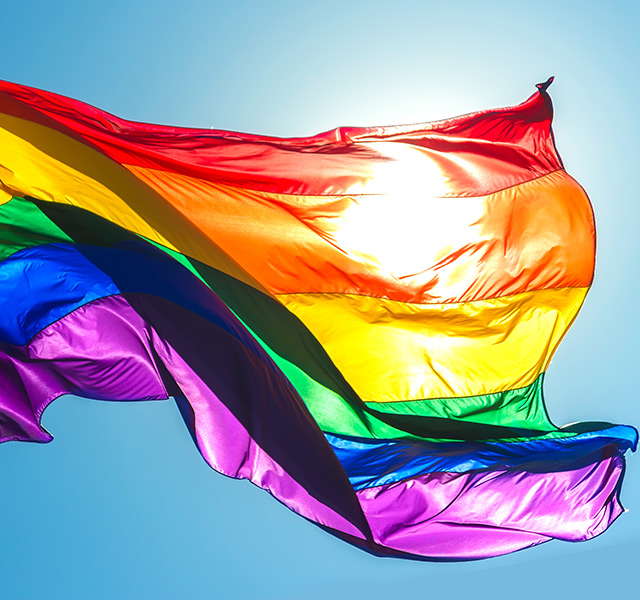 Partnerships
We are all on life's journey together. Enrich your life through empathy, connectivity, and engagement. Our partnerships keep us at the cutting edge of community enlightenment, so you can keep growing, doing, and learning new things.
Explore Our Partnerships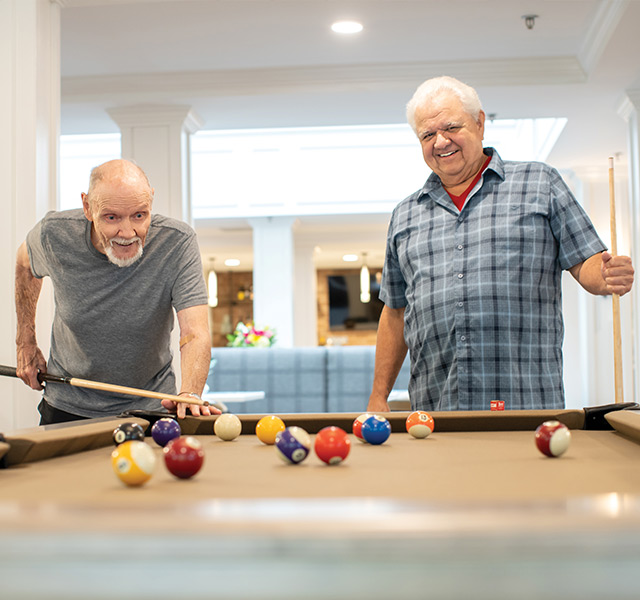 Activities & Events
Finally, a community with the activities and events that allow you to follow your passions and indulge in new opportunities. At White Cliffs, you'll find a range of activities, such as book club, Bible study, Music Therapy, floral design, stretch and flex class, and billiards, just to start things off.
Activities & Events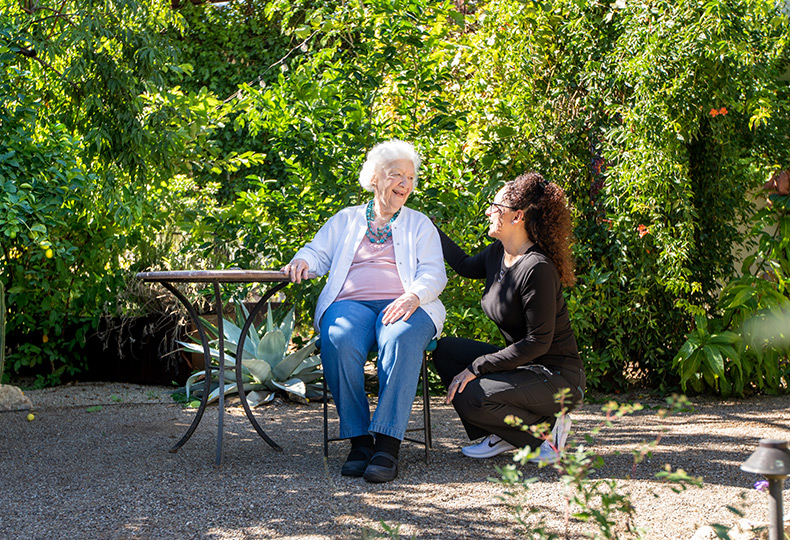 They have wonderful loving staff that makes their residents feel like home!
Paula P.
White Cliffs Senior Living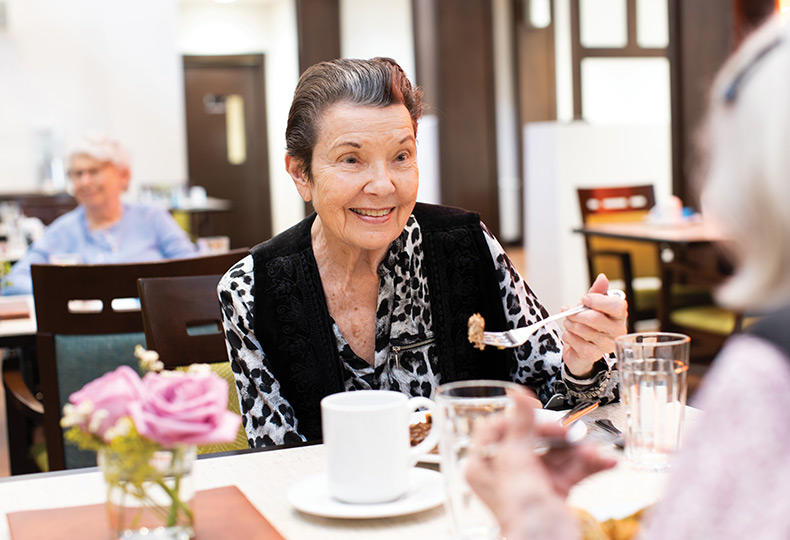 What a wonderful place for my grandma. Such loving and funny staff and the food is very good.
Joy R.
White Cliffs Senior Living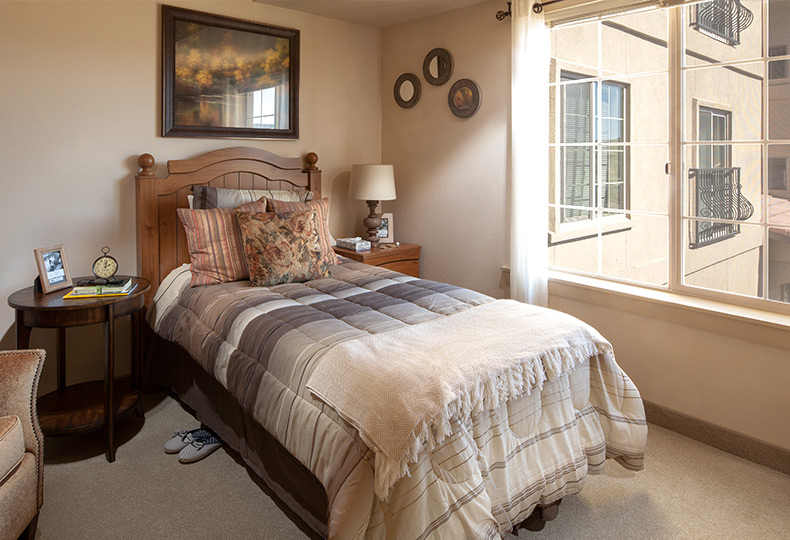 We are in White Cliffs Senior Living. We have a 2-bedroom, 2-bath apartment… There's an awful lot of activities. I enjoy it here very much. It's a perfect place. If you have to be in assisted living, this is a good place to be.
Robert
White Cliffs Senior Living
Contact Us
We're happy you're here.
Questions? Interested in a tour? Want to attend one of our events?
We're excited to meet you.
Fill in the form, or call us at 928-681-1050 to learn more.