BE OUR GUEST
While you're here, you're home.
Are you looking for a place to heal or recharge, or do you just want to see what living in our exceptional community is like? Join us for a short-term respite stay in our Assisted Living neighborhood, and receive the support you want with the compassionate care you need. White Cliffs Senior Living is the ideal place no matter how long you need to stay.
Rest and recover every day in style. Highly trained care specialists are always on hand to provide for every comfort during your stay. We encourage you to take full advantage of our full suite of amenities and support services. You can't go wrong with delicious, freshly prepared gourmet-style meals, along with stimulating classes, social events, and so much more.
Discover a warm, inviting community at White Cliffs Senior Living — you'll feel right at home.
24/7 Associate Support
Beautiful Outdoor Spaces
Billiards
Catering & Room Service
Complete Building, Residence, and Grounds Maintenance
Concierge Services
Craft Room
Delicious, Healthy Meals
Dynamic Community Life Calendar
Housekeeping Services
Laundry Services
Library
Preventive Health Screenings and Education
Salon & Barber Services
Transportation Services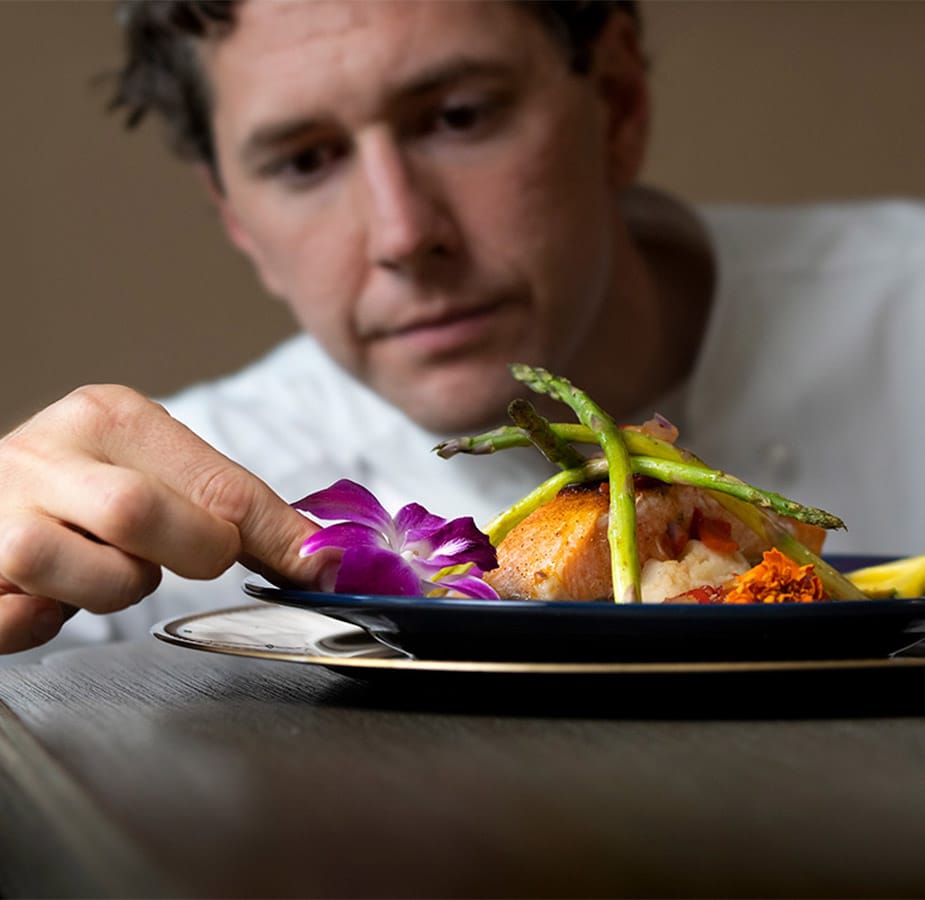 FOOD FOR THE SOUL
Fresh food, refreshed life.
A cuisine forged to your exact tastes. Breakfast, lunch, and dinner we craft recipes with local ingredients, with some familiar favorites, and amazing worldly flavors. One of life's greatest joys is breaking bread in the company of good friends. Your meal, your way.
More About Dining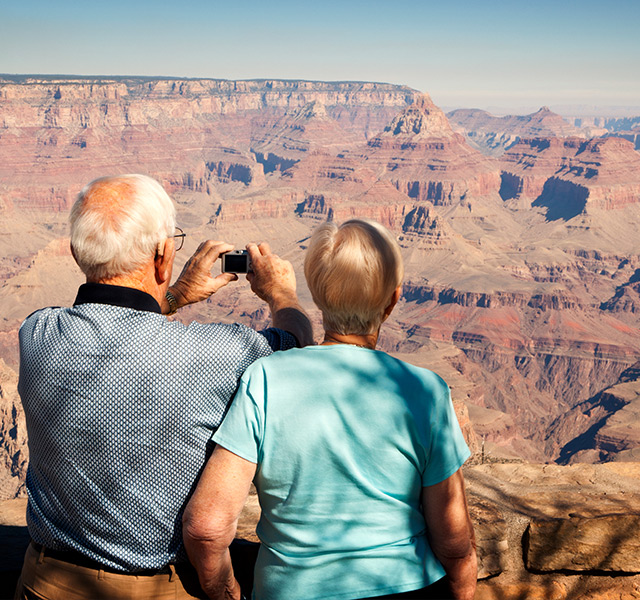 Activities & Events
Live a life of wonder.
New destinations, discovered almost daily. The majestic beauty of the Sonoran Desert with breathtaking views of the surrounding Hualapai Mountains, makes living at White Cliffs Senior Living beyond compare. Located in the heart of historic Route 66, White Cliffs offers phenomenal natural and city getaways, from excursions to Flagstaff or the Grand Canyon, to day trips to Las Vegas or Laughlin, Nevada. Staying close to home? All the modern amenities and on-site activities are here to cherish and explore.
See Activities & Events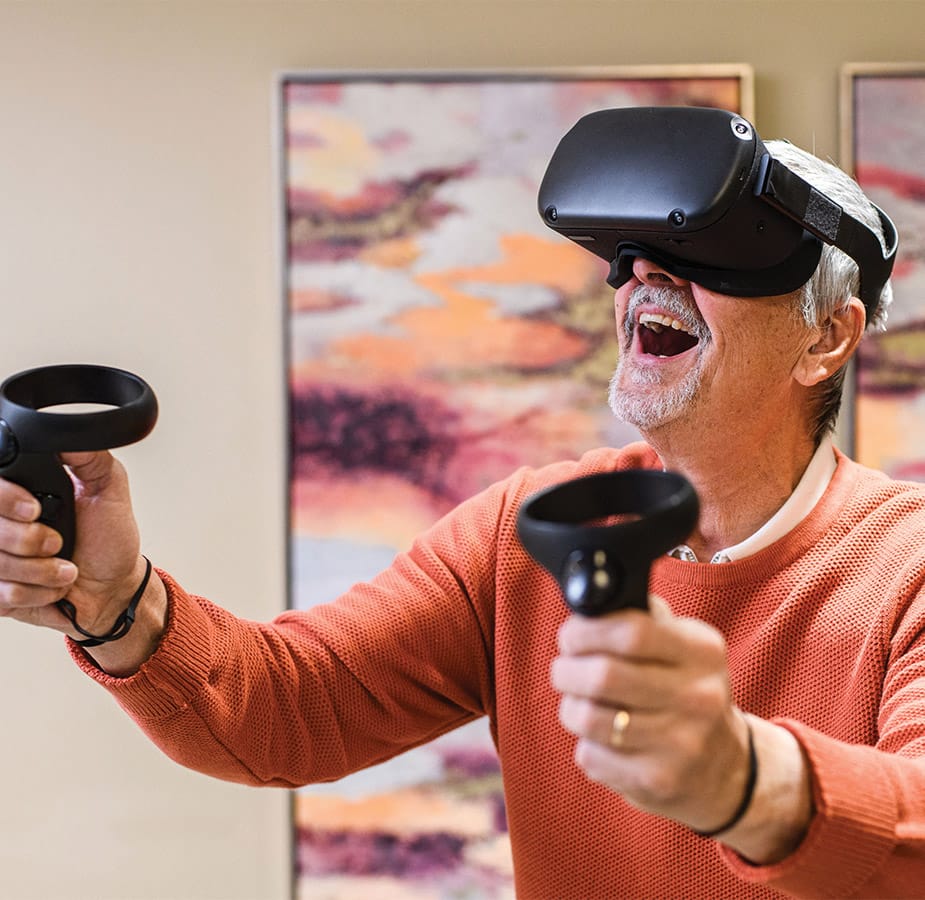 Embark On Your Next Adventure
Explore our captivating Signature Programs.
Laugh, learn, and grow every day with classes, adventures, and programs meant to offer a life of new experiences. Our calendar is designed to motivate, exercise, expand, teach, and share. The Signature Program is a staple of our community life — so come and explore what inspires you.
Discover Signature Programs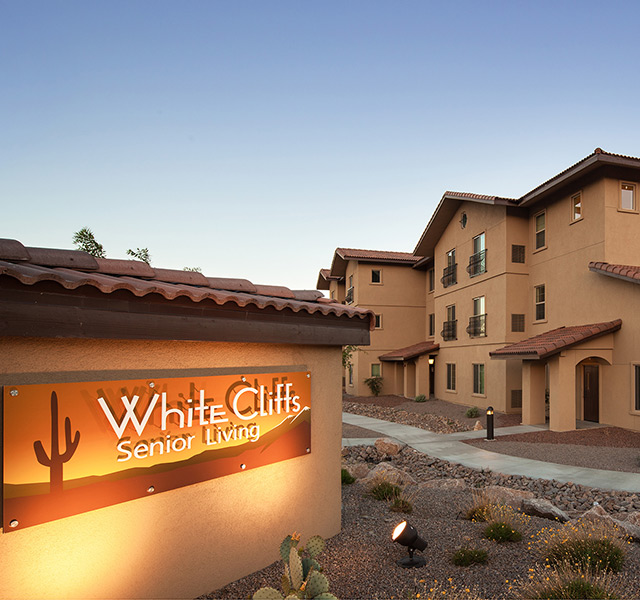 Feels Like Home
Extraordinary desert living.
Nestled in the Sonoran Desert near the Colorado River and the Hualapai Mountains, you'll love White Cliffs' breathtaking views and dramatic sunsets. This is senior living at its apex: an exceptional setting in the Arizona sun for seniors who want an extraordinary lifestyle.
Download Community Brochure