The Watermark at East Hill Suggests Fun Summer Activities For Seniors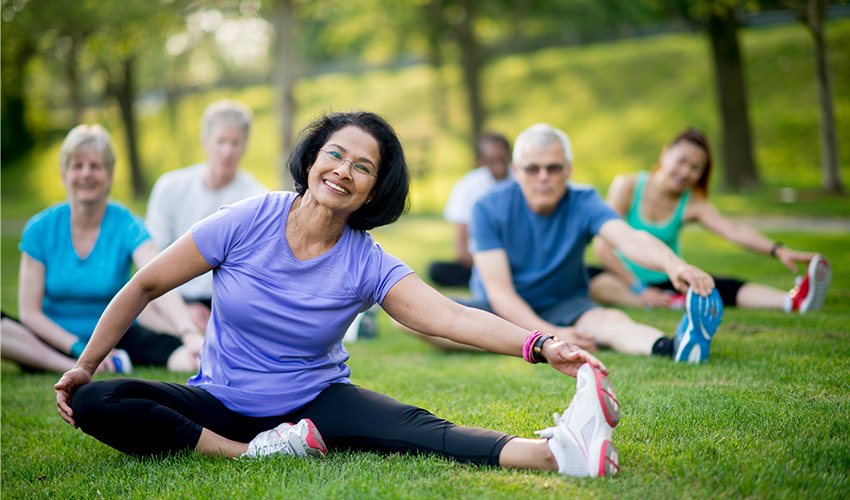 Summer is upon us and it's the perfect time to get outside and explore!
The Watermark at East Hill
shares ten creative ideas to help you enjoy some summer fun and connect with your neighbors, friends and family.
Go for a Dip
Swimming is a great way to cool off in the summertime and it's good for your body, too! The heated indoor pool at
The Club
at The Watermark at East Hill offers a variety of aquatic classes that will keep you busy and fit with low-impact exercise. If you want to make fitness a priority, you can also connect with a personal trainer at The Club's state-of-the-art Vitality Fitness Center.
Catch a Movie
Going to the movies is a perfect way to spend the day with friends or family. There's nothing like the dark, cool atmosphere of a movie theater on a sweltering day. So grab some treats at the concession stand and beat the heat by taking in the latest summer blockbuster!
Take a Walk
Walking is great low-impact exercise that can help you stay fit, flexible and lift your mood. Make sure to wear proper shoes and take a walk in the early morning or evening to avoid the heat of the day. If it's particularly hot, humid or the air quality is poor, consider mall walking. If you have a dog, taking them for a few short daily walks can keep you both happy and healthy.
Pack a Picnic
Round up some friends or even your grandkids and head to a local beach or park for a picnic. You don't even have to cook—just grab some treats from
The Gallery Café
and go! A lot of people don't think about going on a picnic in the evening, but it's cooler than lunchtime and you may just catch a great sunset. If you do go during the day, remember to bring sunscreen and water and stay in the shade.
Visit a Museum
Many museums offer discounted or free memberships or admission for seniors. Check out a local art or history museum, or enjoy the beauty and wonder of the sea at an aquarium. Residents of The Watermark at East Hill take interesting treks to local attractions quite often, so
see what's cooking
and get out there!
Go Golfing
Hitting the greens or a driving range is a fun way to stay active and enjoy time with your spouse or friends. As with other outdoor activities, try to beat the heat by going early in the morning. And did you know that all residents can golf at Heritage Village Country Club (all greens fees included for WEH residents).
Take up Gardening
Connecting with the earth by getting your hands dirty is a meditative and calming. If you don't have a yard, plant flowers and other greenery in containers you can put near your front door or in your home or apartment. Another way to enjoy some beautiful plants is to visit a local botanical garden.
Volunteer
Giving back to those in need can feed the mind, body and soul. Make a list of the things you care about and research local organizations looking for volunteers. Whether it's feeding the homeless and families facing food insecurity or volunteering at your local museum or planetarium find what feeds your soul to make a difference.
Listen
to
Independent Living
resident Annette who shares her story about volunteering!
Learn Something New
Stimulating your mind can benefit your emotional health and cognitive function in so many ways. From arts and crafts to aromatherapy,
Watermark University
offers interesting classes, cultural programs and outings that enhance your mind and give you a chance to connect with other members of the community. To learn more about sizzling summer fun at The Watermark at East Hill, please call to arrange your private tour, (203) 262-6868.