The Watermark at East Hill: Working Together To Support Residents With Dementia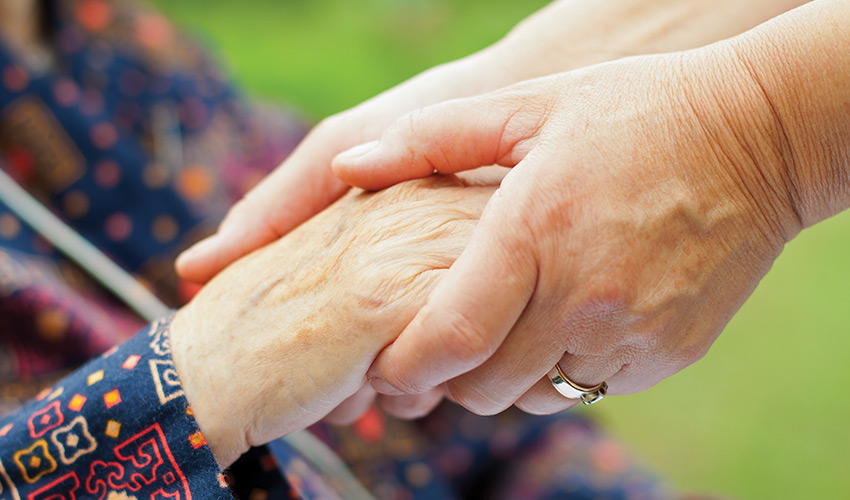 Residents and associates at
The Watermark at East Hill
are always coming up with ways to lend a helping hand and spread some joy to others in and around the community. It's a pleasure to see talented and creative individuals coming together to brainstorm ideas, work on projects, and make a difference. Recently, residents, associates, and volunteers have been working together to create twiddle muffs for residents living in the
assisted living
and
skilled nursing
neighborhoods on our campus.
Twiddle muffs
are very effective for residents who have some form of dementia or forgetfulness and can be seen all across the United States. They are a tactile tool for sensory stimulation to keep residents engaged, busy, snug, and warm. The twiddle muffs are hand made with lots of love by folks like one of our receptionists, Karen Liotta, who helped to bring the program to life at East Hill.
According to the
Institute for Dementia Research and Prevention
, it is estimated that 1 in 6 women and 1 in 10 men who live past the age of 55 will develop dementia in their lifetime. Over 5 million Americans are living with a diagnosis of dementia in the United States today. When dementia progresses, people are less able to interpret, process and adapt to environmental stimuli. This can increase levels of stress which is seen as anxiety, agitation or aggression. Providing sensory stimulation, such as a twiddle muff, can be very beneficial. Residents who use a twiddle muff demonstrate improved moods, positive behaviors, and appear more relaxed and calm. Tapping into the talent and passion of people who live and work at The Watermark at East Hill is just one way the community thrives.