SUN-KISSED NATURAL BEAUTY & CITY AMENITIES: YOU DESERVE IT ALL
Florida's warmth and beaches, plus vibrant culture, await.
You will be hard-pressed to find a more elegant or vivacious location in Florida. Welcome to The Watermark at West Palm Beach — set in an enviable destination known for its refined cultural attractions, fine dining, shopping, natural beauty, and near-perfect weather year-round.
Immerse yourself in the rich tapestry of arts and culture this area proudly showcases. Discover the historic allure of the Flagler Museum, experience the spellbinding performances at Palm Beach Drama Works, get swept away by the melodic masterpieces of the Palm Beach Opera, and dive deep into the enriching world of the Society of the Four Arts. Each venue offers a distinctly unique glimpse into the city's artistic soul, adding layers to its multifaceted charm.
Here, you really can have the best of both worlds — a safe, upscale beach-town feel, with all the offerings a large city can provide — including live music and museums.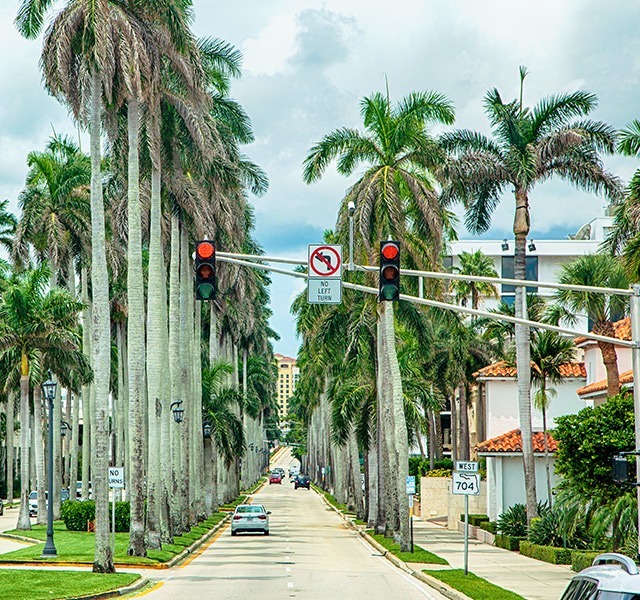 A History of West Palm Beach
The history of West Palm Beach, Florida, begins more than 5,000 years ago, with the arrival of the first aboriginal natives. Native American tribes such as the Jaega inhabited the region. The area was incorporated as a city on November 5, 1894. At that time, there were approximately 1,000 residents, and it was two years before Miami was incorporated. West Palm Beach is home to sunny palm-lined streets, breathtaking waterfront views, quaint shopping districts, historic and scenic neighborhoods, and exciting year-round outdoor festivals.
More History

Contact Us
We're happy you're here.
Questions? Interested in a tour? Want to attend one of our events?
We're excited to meet you.
Fill in the form, or call us at 561-537-3200 to learn more.