CAREFREE LIVING
Thrive together.
The Watermark at West Palm Beach is an elegant and dynamic community for those who wish to enjoy life to the fullest. Here, you can thrive within our vibrant location in the heart of glamorous West Palm Beach. Our resort-style amenities, including a rooftop pool and lounge, fine dining, and a warm, engaging, pet-friendly community, will make you feel excited about possibilities. Follow your passions joyfully and prioritize your well-being. At The Watermark, you can live your best life with new and old friends, and you'll have many opportunities for fun: from happy hours at The W Lounge, to golf outings, to a variety of exercise classes, and a full range of rejuvenating spa and salon offerings.
Independent Living allows you to set the tone for each day, where you can choose to follow new or old passions, relax, or indulge — as chores such as cleaning, cooking, shopping, and house maintenance are all taken care of for you. Spacious and modern one- and two-bedroom residences (of differing sizes and a penthouse floor) all feature designer kitchenettes and appliances, elegant touches, plenty of light, and a variety of safety and security features to enhance your well-being. Customize your new home to fit your style and needs for additional comfort. Move-in support is available.
This vibrant community has something for everyone. You'll delight in savory, chef-prepared fare, holiday celebrations, poolside happy hours, and off-site excursions to culture or sporting events. You really can have it all in our idyllic location that provides the therapeutic benefits from living in a community that prioritizes your health, fitness, and wellness goals, with nearby city amenities.
This is your life, your time, your vision. We are here to take care of the daily chores, so you don't have to. There is no better home than here with us at The Watermark at West Palm Beach.
24/7 Concierge
Administrative Services
Catering for Special Events
Complete Building, Residence, and Grounds Maintenance
Craft Room
Dynamic Community Life Calendar
EngageVR Virtual Reality Program
Extraordinary Outings
Fitness Center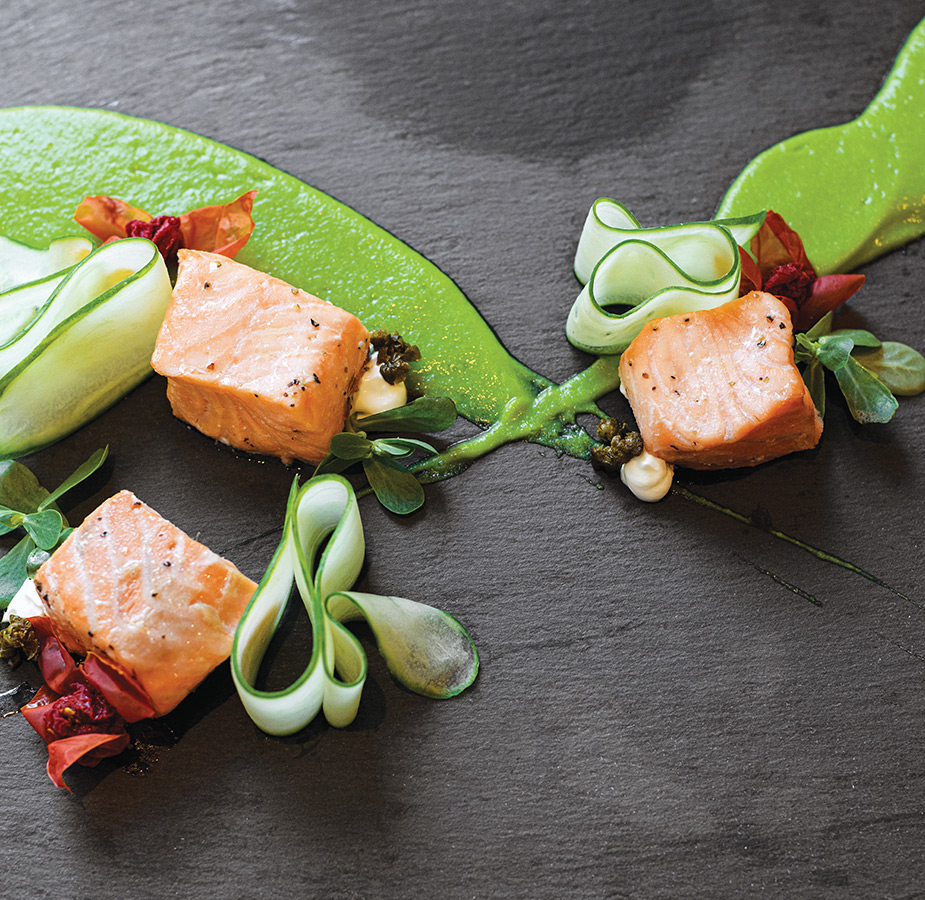 food for the soul
Fresh fare, every day.
For every occasion, we have a dish for you. Breakfast, lunch, and dinner, there's always a recipe with local ingredients and worldly flavors. One of life's greatest joys is breaking bread in the company of good friends. Bon appétit.
More About Dining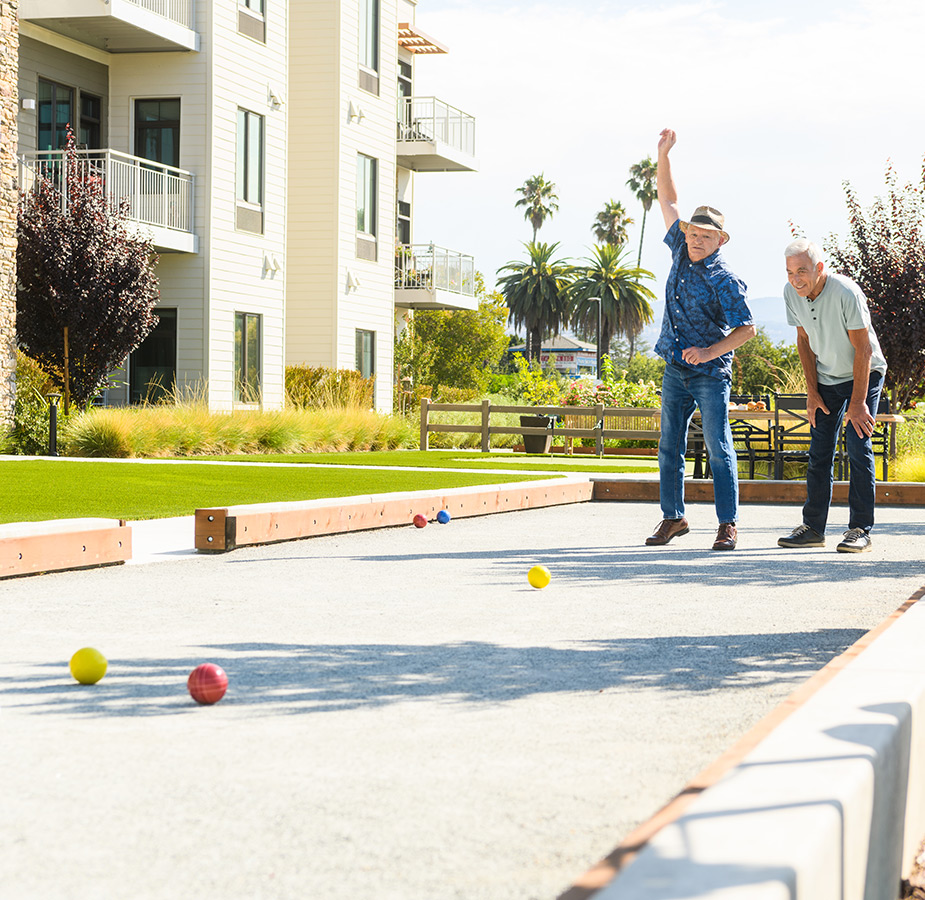 Activities & Events
Plenty to do, and something for everyone.
Be exactly as busy as you want to be. Enjoy the phenomenal natural beauty of West Palm Beach, embark on new adventures with Extraordinary Outings, or stay close to home and enjoy our rooftop pool and lounge, partake in your favorite pastimes, or try something new from our dynamic calendar of activities and events.
See Activities & Events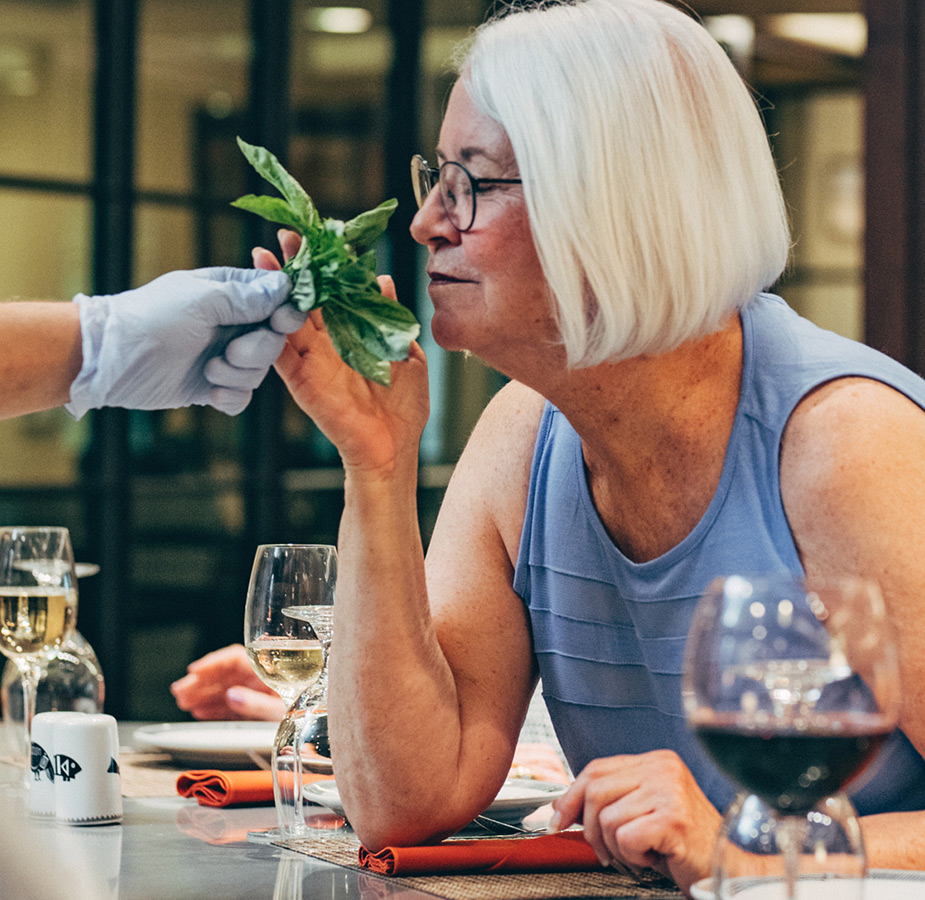 Expand Your Horizons
Signature Programs designed to help you thrive.
Designed to motivate, exercise, expand, teach, and share, Watermark Signature Programs are a staple of our community life. We invite you to explore what inspires you most and to laugh, learn, and grow every day in whatever direction suits you best.
Discover Signature Programs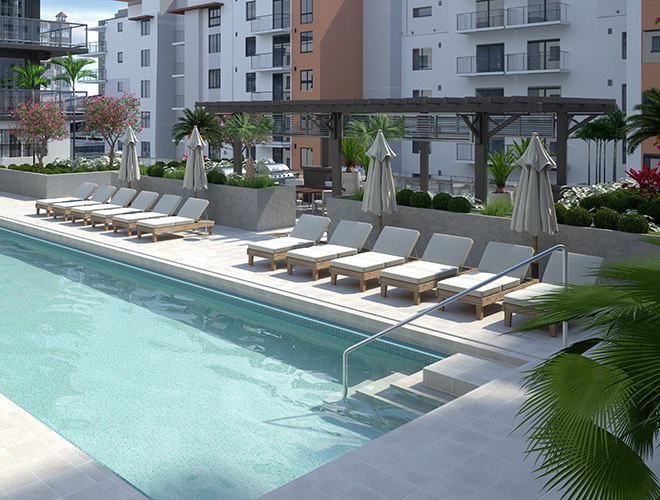 feels like home
An elevated lifestyle.
The Watermark at West Palm Beach boasts a relaxed and elegant environment with modern architecture and landscaping. Warm days, warm people, breathtaking beaches, and dramatic sunsets set the tone. This is senior living at its apex; a gorgeous community in the Florida sunshine, for those seeking an exceptional lifestyle with high-end amenities.
Download Community Brochure
Contact Us
We're happy you're here.
Questions? Interested in a tour? Want to attend one of our events?
We're excited to meet you.
Fill in the form, or call us at 561-537-3200 to learn more.