A CAREFREE & ELEGANT LIFE
Senior living, redefined.
The Watermark at West Palm Beach is a dynamic community for seniors who want to enjoy southern Florida living to the fullest. Here, you will thrive in our sun-kissed location with resort-style amenities. The Watermark offers Independent Living, Assisted Living, and Memory Care options and floor plans. We host a vibrant calendar of activities, allowing you to live your best life with new and old friends. There will be many opportunities for fun: from happy hours by our rooftop pool and lounge, to festive gatherings and events, to exceptional excursions. Life at The Watermark makes it easy to prioritize your health and bliss. Why? Because we offer a variety of exercise classes to help you have an effective (and fun), tailored regimen. At our on-site Indulge Salon and Spa, you can revitalize your senses with a relaxing signature massage or pamper tired feet with a luxurious pedicure. The options for wellness are endless.
Of course, there is always time to breathe deeply and stretch your legs on a walk into town or over a cup of tea at a nearby café. This warm and vibrant community is designed with you in mind. We offer many ways to indulge, savor, and pursue passion projects. You'll delight in our fine-dining restaurants with delicious and nutritious fare (and love not having to cook or clean!). Your daily choices are plenty, ranging from creative classes, book club, game nights, virtual reality sessions, and even soulful therapeutic offerings for mind, body, spirit connection. The Watermark at West Palm Beach is a community for seniors who seek an elevated escape of their own. Our spacious residences come with modern amenities, refined touches, and plenty of light.
This is your life, your time, your vision. We are here to take care of the daily chores, so you don't have to. There is no better home than here with us at The Watermark at West Palm Beach.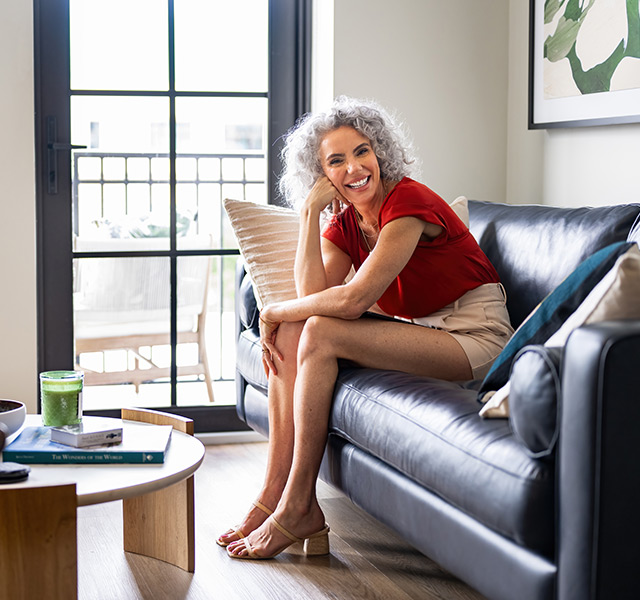 Independent Living
Live the life you want.
Explore more of what's possible. Choose your freedom to live life as you see fit. Do as you please, live with passion, and confidence. It's your time to enjoy your best life.
Learn More About Independent Living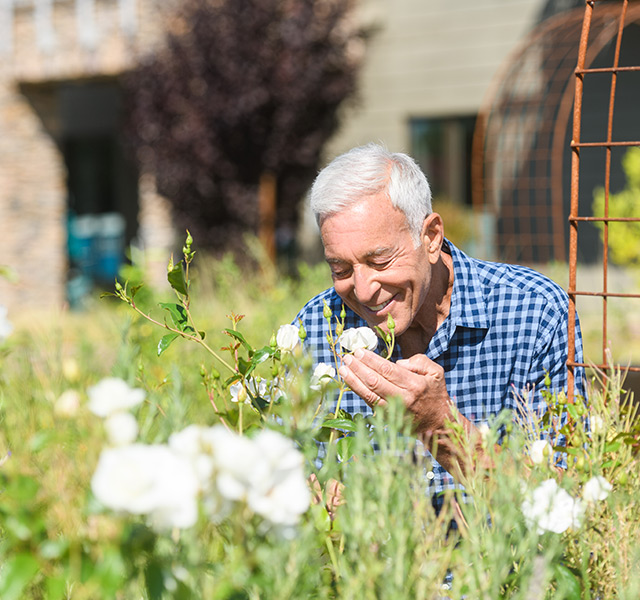 Assisted Living
Thrive and live joyfully, with support nearby.
As you enjoy our community and all the amenities here for you at The Watermark, rest easy knowing that care is here for you. Vibrant living, coupled with support, helps you thrive in this beautiful setting where you are in charge of your daily schedule, and the passions you wish to pursue.
Learn More About Assisted Living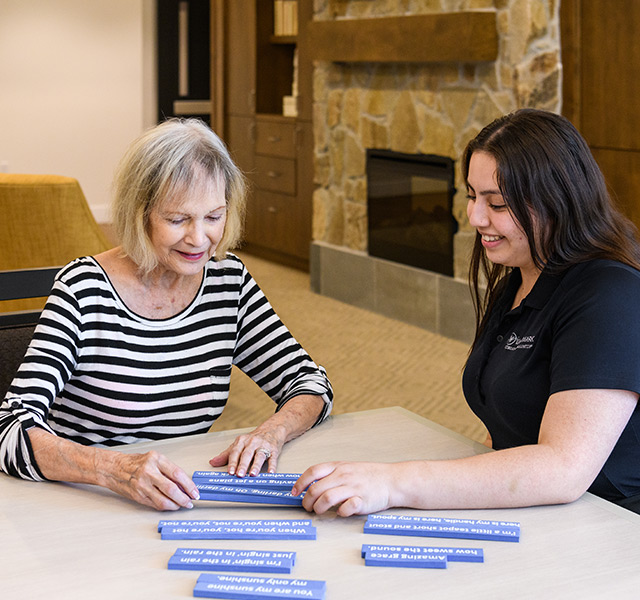 Memory Care
Live every moment well.
Live a full life with us here in our sun-lit community. We have designed a warm, understanding, and compassionate place to live your life to its fullest. Come home to The Watermark at West Palm Beach where you will feel a sense of ease and well-being in our engaging community with supportive care.
Learn More About Memory Care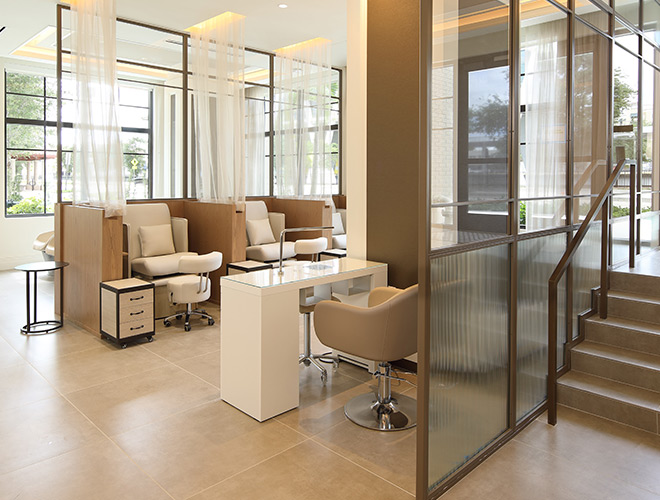 Photos
Our luxurious sun-lit community is open and bright with world class amenities, a rooftop pool and lounge, amazing views, and luxurious spa and salon. Browse our photo gallery for an up-close look.
View Photo Gallery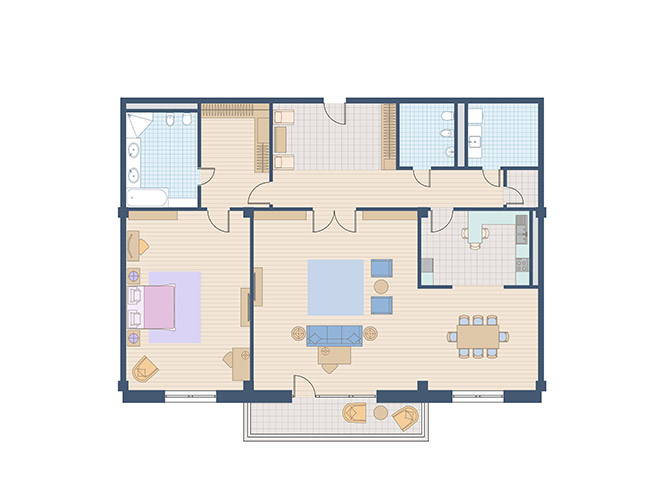 Floor Plans
Our elegant residences range from studios to one- and two-bedroom options, and a glamorous penthouse floor. Preview all your living choices and explore all your options in these spacious, bright, modern, and inviting floor plans.

View Floor Plans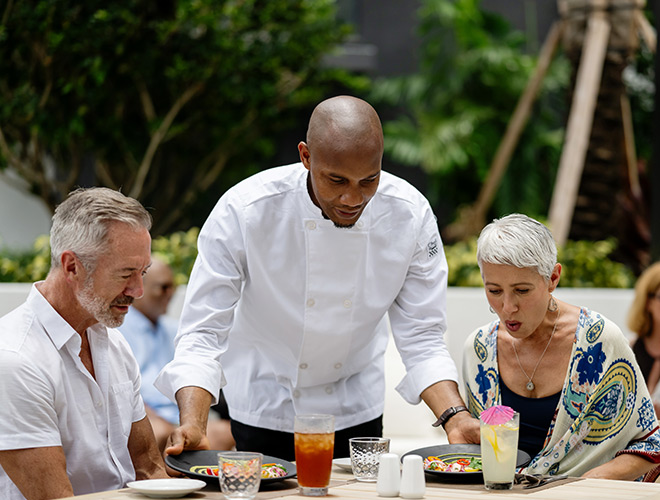 Live the resort lifestyle.
Palm Beach has long been a playground for the elite—both inspiring and invigorating, it is a sun-kissed setting where the beaches are golden, the boutiques are glamorous, and the best is always within easy reach.
Download Community Brochure
Contact Us
We're happy you're here.
Questions? Interested in a tour? Want to attend one of our events?
We're excited to meet you.
Fill in the form, or call us at 561-537-3200 to learn more.
Contact Us
We're happy you're here.
Fill in the form, or call us at 561-537-3200 to learn more.
Looking to join our team? Explore all career opportunities.