Live Beyond Well
Integrative wellness like you've never experienced.
Maybe it's embracing the benefits of Meditation or a refreshing dip in the pool. Perhaps it's centering yourself with Tai Chi or joining one of our many social clubs. Arranging everything from educational programs to spa treatments is only a phone call away.
Embrace an active mind.
Choose from a vast selection of programs and experiences designed to enhance your mental well-being and bring you joy. Learn a new skill, share your knowledge, embark on local outings, and more. You can even take a virtual vacation somewhere else in the world with our signature EngageVR.
Get moving and build a better you, one step at a time.
Our state-of-the-art Vitality Fitness Center offers something for everyone — and for every body. Build strength, increase your range of motion, or work on specific objectives. Whatever you're looking for, we've got the perfect program.
Delicious cuisine, every day.
Our skilled chefs prepare delicious and nutritious dishes showcasing local, organic ingredients. With our world-class restaurants, eating healthy never tasted so good.
Look and feel your best.
Discover the benefits of holistic healing through our signature spa and salon treatments. Whether you want a relaxing massage or a fresh manicure and pedicure, a well-deserved day of self-care is only a phone call away.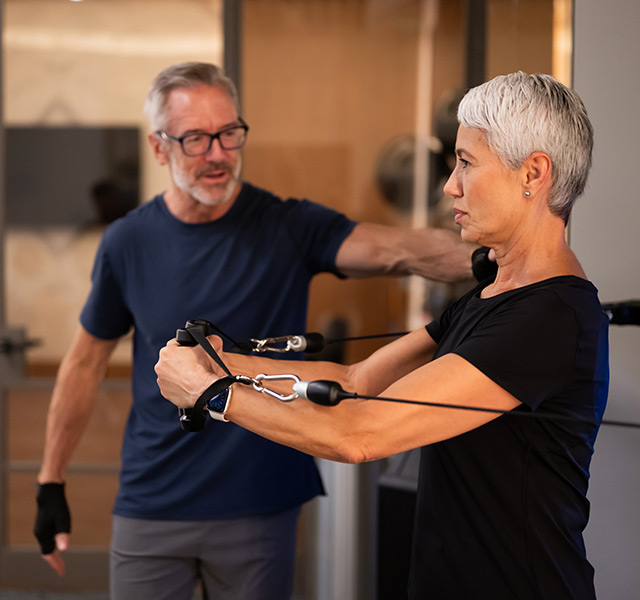 360Well®
Don't just live – thrive.
360Well is a holistic approach that incorporates four key circles of wellness — mind, body, spirit, and community.
Learn More About 360Well