How to Prepare for a Senior Living Community Tour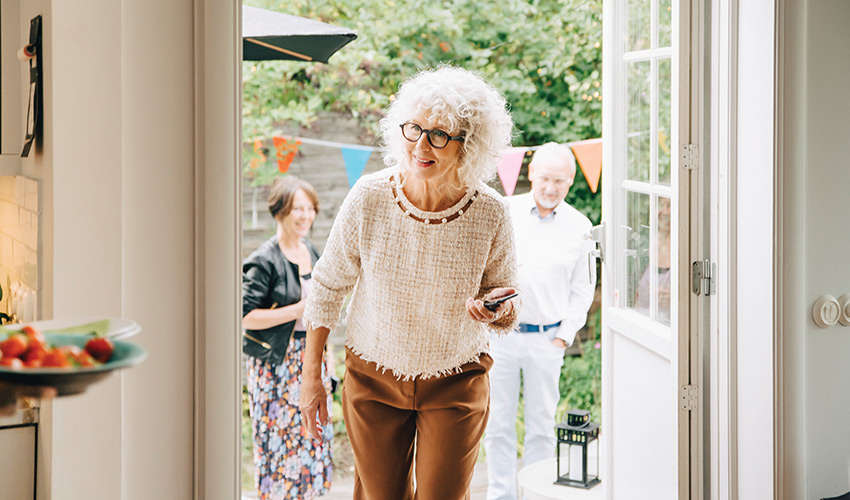 Even if you have researched senior living options for yourself or a family member, it's not until you've toured a potential community that you'll truly understand if it's the right fit. Preparing a list of questions ahead of time can help ensure you get the answers you need to make an informed decision. Think about the concerns you have around care, as well as the amenities, programming, and activities that you or your loved one value most. For example, if an engaging social life is important, you'll want to ask about opportunities for connecting with others, such as clubs, classes, events, and comfortable common areas. It's a good idea to start by creating key categories for your list, such as Care, Residences, Staffing, Meals, Amenities, Programming, and others. Then list your related questions under each category. While new questions will likely arise when you're touring the community, it's helpful to be prepared. Here are some commonly asked questions you may want to add to your list, or that might spark some additional questions of your own:
Is staff on site 24/7?
What qualifications do staff members have?
Have staff members undergone background checks?
What COVID-19 safety precautions are in place?
Is there a hurricane preparedness plan?
Does each resident have a written plan of care?
Is transportation to medical appointments provided?
What floor plans are available?
Is housekeeping included?
How many meals are provided each day?
Can meals be tailored to accommodate specific dietary needs and special requests?
Is the community pet-friendly?
Is there a daily activity schedule?
What are some of the amenities that set you apart from other communities?
What programming is available?
What is the visitor policy?
How is technology used to enhance care?
Are there any extra fees?
What opportunities are there to explore outside the community?
These are just some of the things to consider when preparing for a community tour. At The Watermark at West Palm Beach, our specialists are available to answer all of your questions, so you can make an informed choice. Schedule an appointment today or visit our leasing office to discover all the ways we're redefining senior living in West Palm Beach.