Join Us for Read Across America Day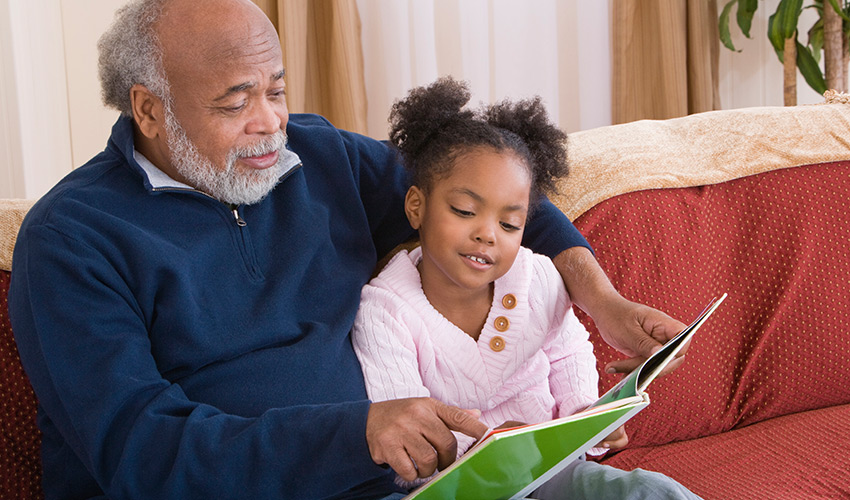 Oh, the places you'll go! Join us Saturday, March 2 as Watermark celebrates Read Across America Day and the birthday of Dr. Seuss. We have fun activities planned for readers of all ages. Whether you love to read a funny story to preschoolers or prefer discussing the latest novel with other adults, there's a way for you to join the celebration. This article from Watermark shares more ways to celebrate the joy of reading.
Celebrate Read Across America Day with Watermark
From
Green Eggs and Ham
to
The Cat in the Hat
, the whimsical books of Dr. Seuss make reading fun. In honor of Dr. Seuss and the love of reading that his books inspire, the National Education Association (NEA) designated the author's birthday, March 2, as Read Across America Day. Reading helps us thrive by keeping our minds active, stimulating our imaginations and touching our emotions. Watermark Retirement Communities invites you to join us as we host Read Across America events at our communities. Here are some ways to celebrate the love of reading this month and throughout the year:
Read to kindergartners on the 70th through 100th day of school (usually between December and late January). Our residents often wow the children by telling them that the number of days the kids have been in school is about the same as the number of years the resident has lived so far. Community transportation makes it easy for our residents to lead a purposeful life that includes volunteering outside the community.
Invite kids to visit a Watermark library. Community associates and residents can read to them, talk about reading and show how a person can explore different times and places through the magic of words.
Join a book club in your Watermark community. It's a great way to build meaningful connections with fellow readers. Fresh coffee and chef's treats make our book club meetings extra special.
Ask about accommodations for those with low vision. Watermark Retirement Communities is dedicated to providing support and tools to help our residents thrive. For those with low vision, we keep the love of learning going strong with magnifying tools and documentary series.
Attend author talks and presentations held in our communities. This is your chance to meet published authors and talk to them about their work.
Share a book with a Watermark Kid. Every Watermark community provides opportunities to inspire, uplift and have fun with our Watermark Kids. Most would appreciate a book related to their award. See http://www.watermarkforkids.org/ for more information about the program.
We are in the planning stages of how we will make this day special for you and children of Frisco! Bring us your ideas on how to best celebrate the joy of reading. Whether you try one of our ideas or come up with your own, take time to share your love of reading with a child this month. Your example can inspire a love of reading that helps a child thrive throughout their life.