U.S. News Best in Senior Living Winner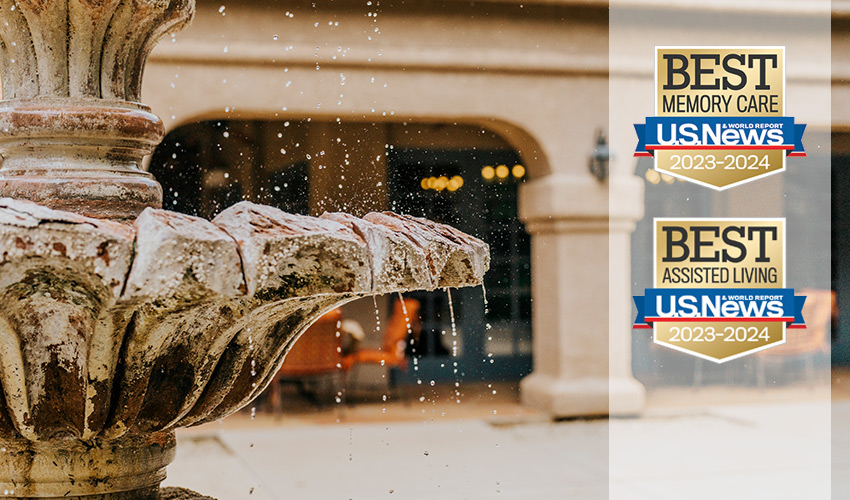 We are thrilled to announce that The Fountains at La Cholla has been recognized as a Best Senior Living community in the esteemed U.S. News 2023 Best Senior Living Survey.
This important accolade isn't voted on by any external institution. Instead, it's the very individuals who make our community vibrant and meaningful — our residents and their families — who bestow the honor.
Their feedback was part of a survey encompassing more than 250,000 respondents from nearly 4,000 senior living communities nationwide. This accomplishment reaffirms our steadfast commitment to providing the highest levels of care and service.
The award places The Fountains at La Cholla among the best senior communities nationwide and recognizes communities that have excelled within their specific markets and levels of care. We are proud to be acknowledged as a best in both Assisted Living and Memory Care.
Click here to learn more about our Assisted Living services.
Click here to learn more about our unique approach to Memory Care.
Our heartfelt gratitude goes out to our dedicated associates, remarkable residents, and supportive families. As we continue to create communities where people thrive, we thank you for your trust and support in The Fountains at La Cholla.
We invite you to learn more about our community and this noteworthy achievement. Visit our listing on the U.S. News Best Senior Living page.