The Watermark Story
Transforming senior living with passion and purpose for more than 30 years.
What do you call a person who sees possibilities, who looks at what is and imagines what can be? Some say "dreamer." Others say "visionary." And the doubters, well they say "fool."
Back in 1985, David Freshwater took a chance. He saw those senior "homes" that told residents when to wake up, what time to eat, and how to "safely" stay entertained. He talked with the residents — the men and women who'd created businesses, raised families, played symphonies, penned novels, fought in wars — and heard how they yearned to keep on living, even as their bodies slowed down.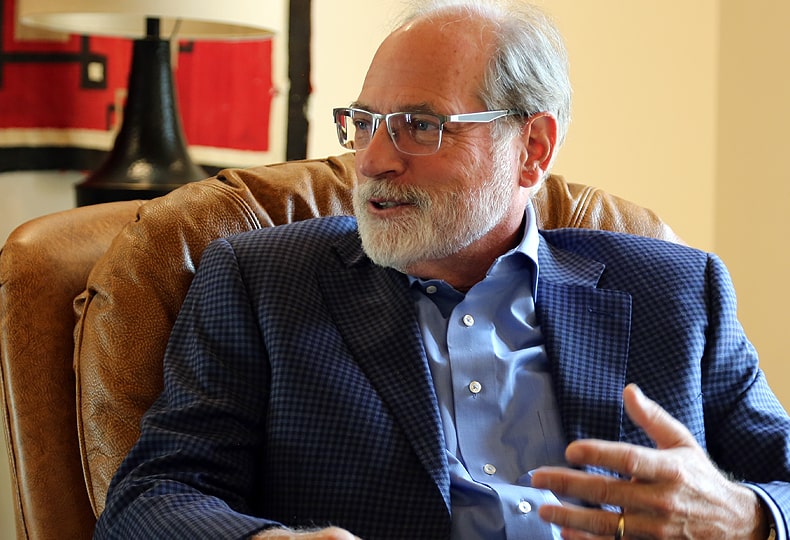 "Keeping residents safe is not the same as keeping them well."
David Freshwater
Chairman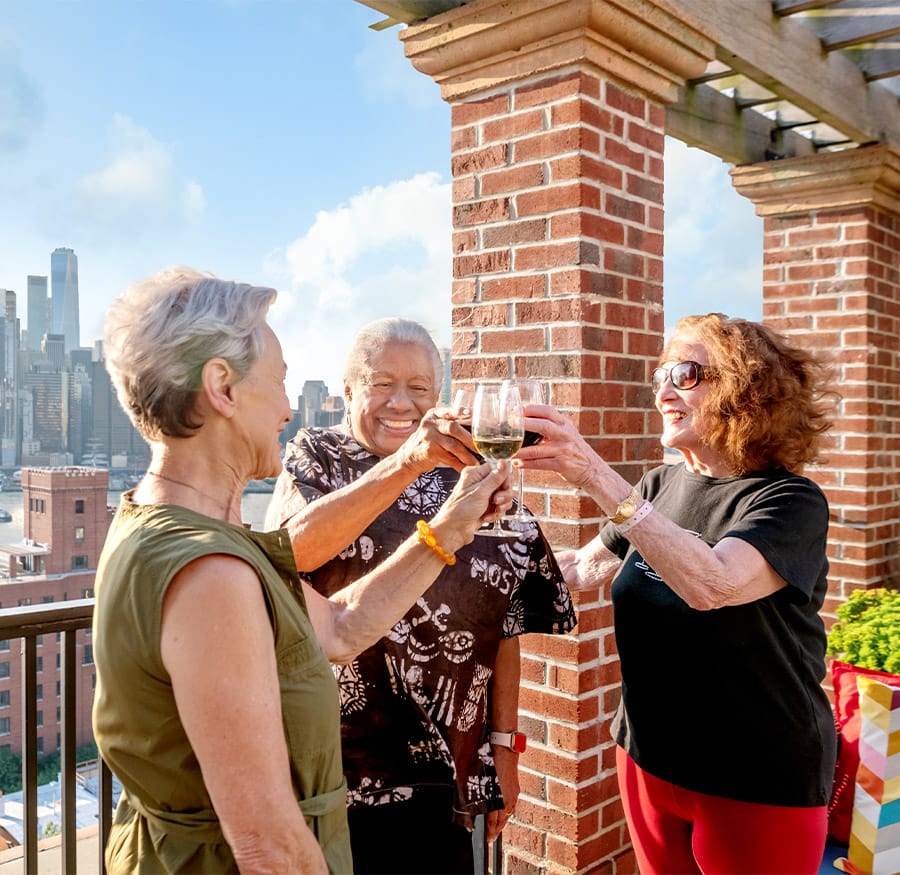 Beauty + Safety + Freedom = Joy
Freshwater envisioned a new kind of senior living. Yes, the care would be exceptional. The food would be healthful and delicious. But additionally, the homes themselves and the communities designed around them would bring joy to the occupants.
And residents would be able — no, encouraged and assisted — to spend their days doing whatever pleased them. What a concept, right?
Freshwater created his first senior living community, The Fountains, in Tucson, Arizona. With his own schooling in architectural environmental design and finance, he collaborated with the University of Arizona Center for Aging, to incorporate wellness concepts into building design, nutrition, and activities.
The result? Happy seniors enthusiastically engaged in living, not just surviving. And new communities built by Freshwater and his team, based on the original Fountains.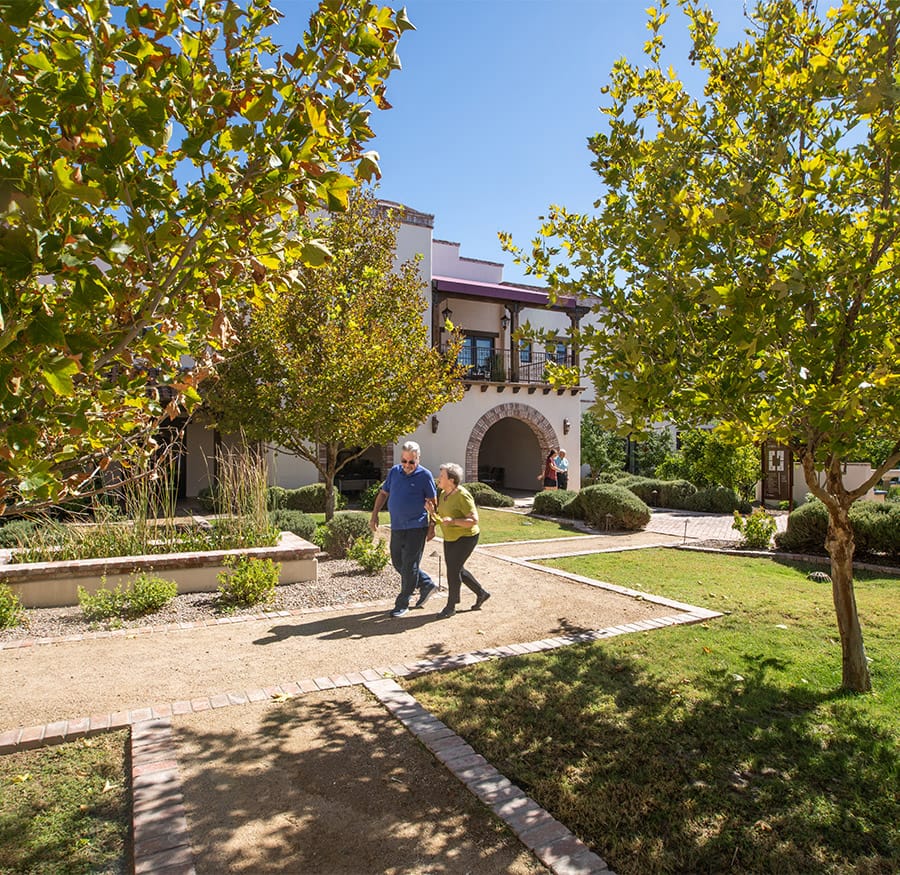 More Than Swimming Pools and Heart-Healthy Salads
Wellness. It's trendy. But since that first senior community, it's simply built into everything we do.
In 1989, President and CEO David Barnes, the guy we affectionately refer to as the "other David," joined The Fountains.
Like David No. 1, David No. 2 also was passionate about helping seniors stay vital and active. Barnes was curious. So curious that he traveled around the United States, living in senior communities and talking with residents. Eating the food. Walking the grounds. Finding out what seniors wanted and needed to thrive.
Barnes even became an Executive Director of a community, an experience that taught him wellness means more than swimming pools and heart-healthy salads. He created systems that each of The Fountains communities could implement for their residents.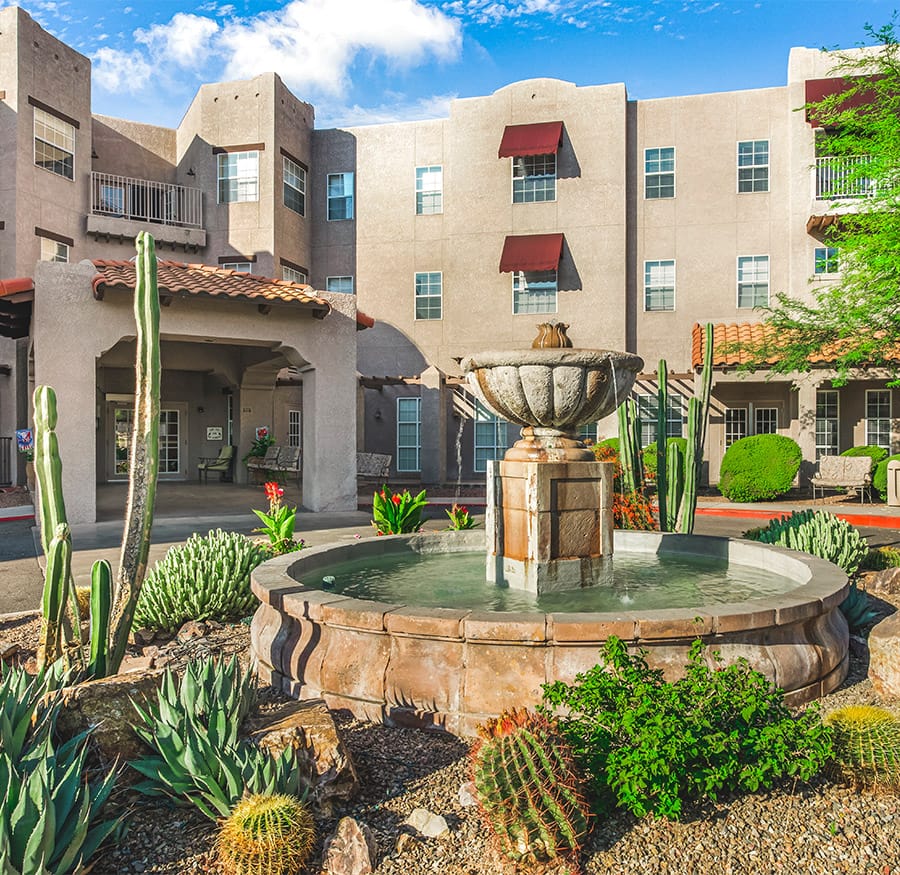 Watermark Launches in 2006
The Fountains became Watermark in 2006. We now consider ourselves a wellness company that happens to provide housing and services for seniors.
For more than 35 years, we've created more than 70 wellness-based communities across the United States. We are excited to utilize new innovations and technology as we continue our growth. But our bottom line remains the same as the day of our founding: At Watermark, we're committed to creating extraordinary and innovative communities where people thrive.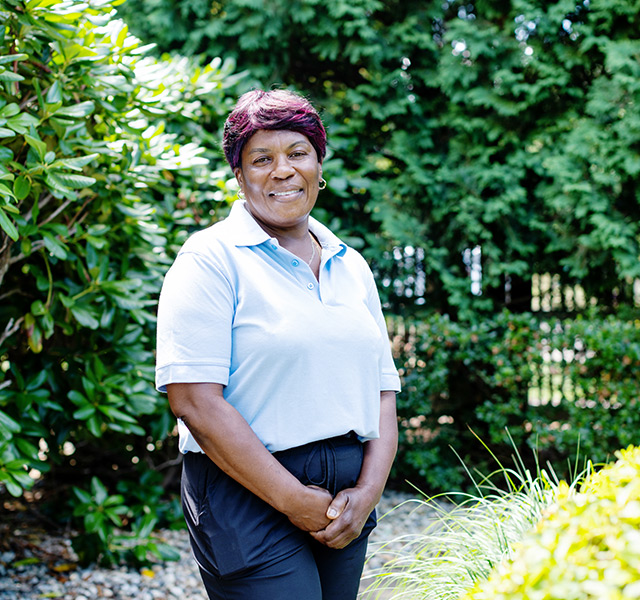 Passionate with Purpose
Meet Our Team
It's a special set of values that marks each Watermark team member. A passion to serve seniors. A commitment to celebrate our residents who've led such interesting lives. A desire to take on both the "big and little" things that matter. Read their stories and smile.
Meet Our Team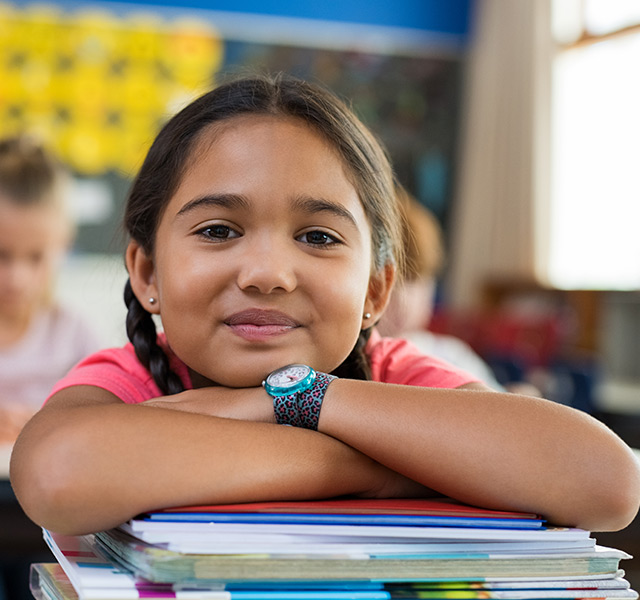 REDUCING BARRIERS
Watermark for Kids
Our nonprofit organization helps underserved young people, ages 6–22, build character, strengthen leadership skills, and express creativity. From funding books and computers to dental implants and adapted wheelchairs, Watermark for Kids helps youngsters explore their passions and thrive.
Learn More