MEALS AND MOMENTS TO SAVOR
Discover just how delicious life can be.
Take a seat at our table and stay awhile. Dining well is just one of the ways life is better at Watermark Laguna Niguel. Share a gourmet meal with friends in a relaxing, laid-back setting, and let the conversation (and wine) flow. Exchange stories about the day's adventures and your new pursuits, and lose yourself in the laughter and engaging conversation that fills the air. Each meal is a culinary celebration of good taste, good health, and good company.
We understand the powerful impact healthy eating can have on the healing and aging process. Here, healthy living is always on the menu, as talented chefs create flavorful, nutritious fare with locally sourced ingredients. With California cuisine always in season, we make it easy for you, your family, and friends to partake in the joys of nourishing your body while filling your heart.
Daily menu selections, including soups, salads, entrees, and decadent desserts, complement weekly chef's specials. Menus feature crave-worthy Healing Kitchens recipes created alongside Rebecca Katz, a nationally recognized expert on the role of food in supporting optimal health. With immune-boosting, antioxidant-rich, and nutrient-dense super ingredients, these recipes are designed to help build immunity, lower cholesterol, enhance memory, strengthen the heart, and reduce your chances of developing diabetes and other diseases.
Legend Gluten Free Vegan Heart Healthy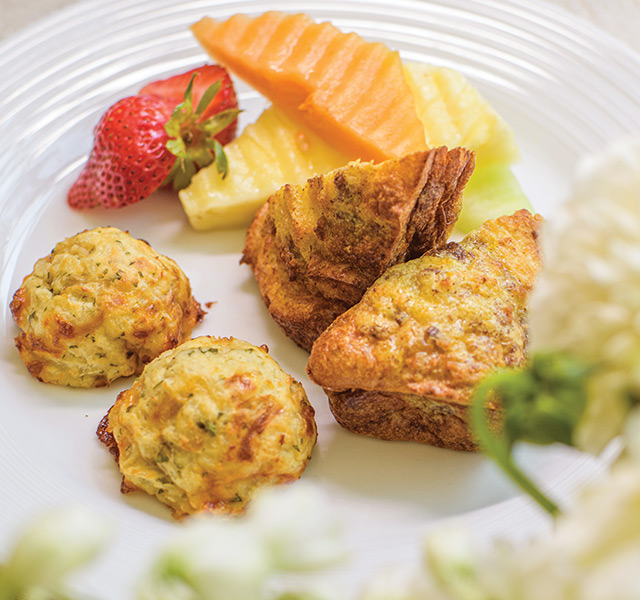 Gourmet Bites Cuisine
Protein-packed, nutritionally balanced meals served as bite-sized hors d'oeuvres. No assistance needed.
Learn More