WHERE THE LIVING IS EASY
Discover a world of possibilities in San Jose.
At The Watermark at Almaden, we believe in living life vibrantly, honoring individuality, and fostering a deep-rooted sense of community in the heart of San Jose. Our senior living community is carefully tailored to your unique needs and desires, harmoniously blending luxury and leisure to create an enriching, inviting environment for your next chapter.
Every new day is ripe with opportunities. From gourmet dining experiences to enlightening classes at Watermark University, your days can be as laid-back or lively as you wish. Pursue passions, discover new hobbies, or reconnect with old ones. Savor the laughter at social events, engage in wellness activities like yoga, or indulge in self-care at our on-site spa and salon. Our team ensures your every need is met, so you can focus on savoring each fresh experience.
Nestled in the verdant landscapes of Almaden Valley, The Watermark at Almaden is a gem in San Jose. Surrounded by Silicon Valley's rich history, thriving culture, and technological marvels, our community places you at the heart of it all. Experience the San Jose's vibrant dining scene, explore the breathtaking Guadalupe River Trail, or spend a leisurely day visiting one of the Bay Area's famous attractions. Discover the rich life that awaits you at The Watermark, where each day is a new adventure.
Signature Programs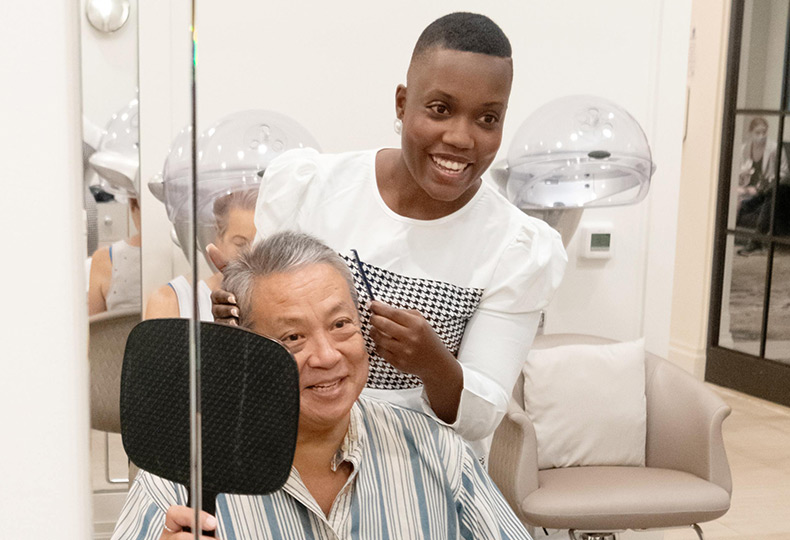 Spa & Salon
It's time to prioritize self-care. Stop by the full-service spa and salon for restorative treatments, haircut, and more. You'll look great and feel even better.
Indulge Yourself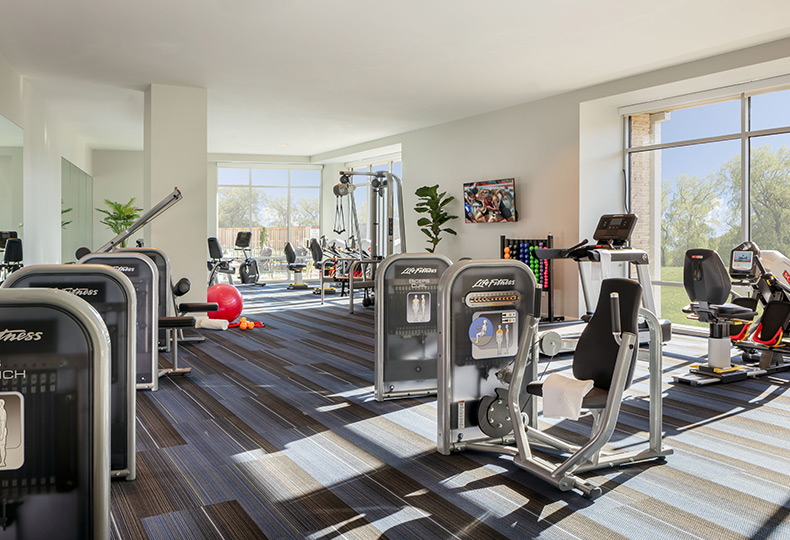 Fitness
Find fitness that fits you. Be as active as you want to be with a variety of fitness programs and classes. Our wellness experts can help you craft a routine that will help you feel your best and progress at your own pace.
Learn More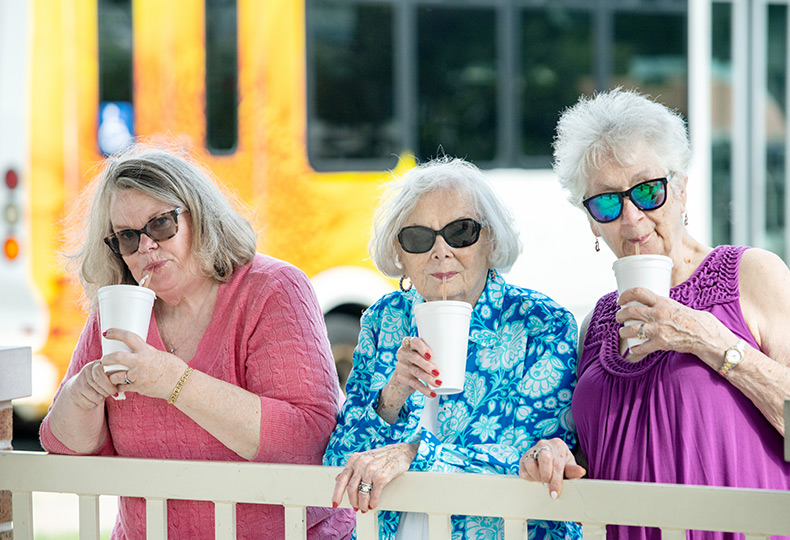 Happenings
Get out and about, meet friendly new faces, and have some adventures in San Jose. We'll help you plan full days for a fulfilling life.
Learn More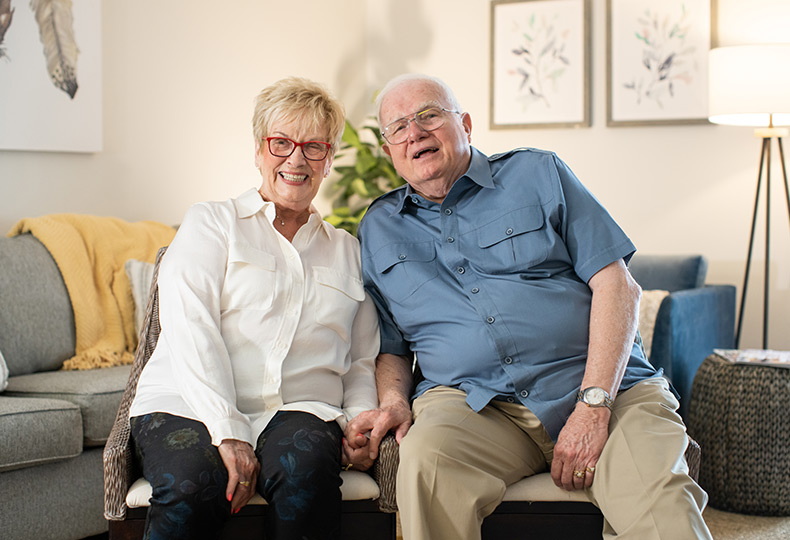 "The Watermark at Almaden is an amazing retirement community with an incredible amount of amenities. I love the concept of providing a place where families can come and STAY and visit with their family members, as opposed to always feeling like they have to pick mom and dad up and bring them to their home. They can enjoy a meal together (without having to prep or clean up!) swim in the pool, play a round of golf with the Golf Simulator, play a round or two of billiards...the list of amenities goes on and on! The people who work at Watermark are extremely friendly, and many go the extra mile to make sure mom and dad are happy in their home!"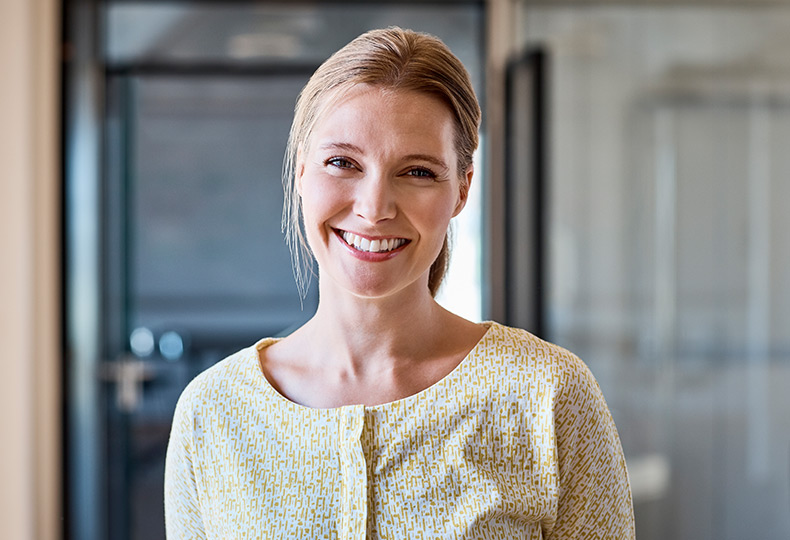 "My first impression of this community is WOW! I attended an event last Tuesday with other healthcare professionals and I can't say enough about the team and all the amenities this community offers. We were welcomed by Andy, Patti, Ronn and other team members to a wonderful food spread, wine and a tour that showcased the community. The tour included the full spa, pool, gym, apartments, art room, movie theater, garden etc. A beautiful community. I appreciated the fact they encourage family members to also enjoy the amenities when they visit."
"Andy from sales was so helpful, responsive, and kind. He helped my mom get from hospital to moved in and sitting by the pool in a matter of days. She's super happy there. I highly recommend this community."
Contact Us
We're happy you're here.
Questions? Interested in a tour? Want to attend one of our events?
We're excited to meet you.
Fill in the form, or call us at 669-258-4567 to learn more.