FIND YOUR HAPPY PLACE
It's not just about where you live. It's about enjoying all the things that make life worth living.
At The Watermark at 3030 Park, we believe living well is all about choices. Here, we invite you to create the exact lifestyle you want to complement your independent streak and your desire to stay active. You define what happiness means to you. Forget about homeownership hassles, cooking, cleaning, and endless chores. It's time for you to focus on what really matters to you with grand-scale amenities, services, and wellness offerings tailored to your needs and preferences. We make it easy to live life on your terms, and plan your days with as much (or as little) structure as you want. Leave the details to us.
With our award-winning Watermark University offerings and our 20,000-square-foot senior wellness center known as The Club, there are countless ways to engage your mind, body, and spirit. Capture your creative vision in a photography class, make a splash in one of our aquatic fitness classes, try a new recipe in a creative cuisine demonstration, or watch the big game with friends in The W Lounge. Escape for an hour, an afternoon, or an entire day of relaxation at our resort-style day spa. Grab a coffee and catch up on emails at the Gallery Café. If you're feeling adventurous, take a group outing to the Barnum Museum, stroll Seaside Park, or hop on the train to Manhattan and arrive before you even finish reading The New York Times.
Think about what gets you excited each day – no pressure. Whatever may spark your interest, we can't wait to see how you choose to fill your days. When you're in the heart of it all in Fairfield County, the sky is the limit.
Signature Programs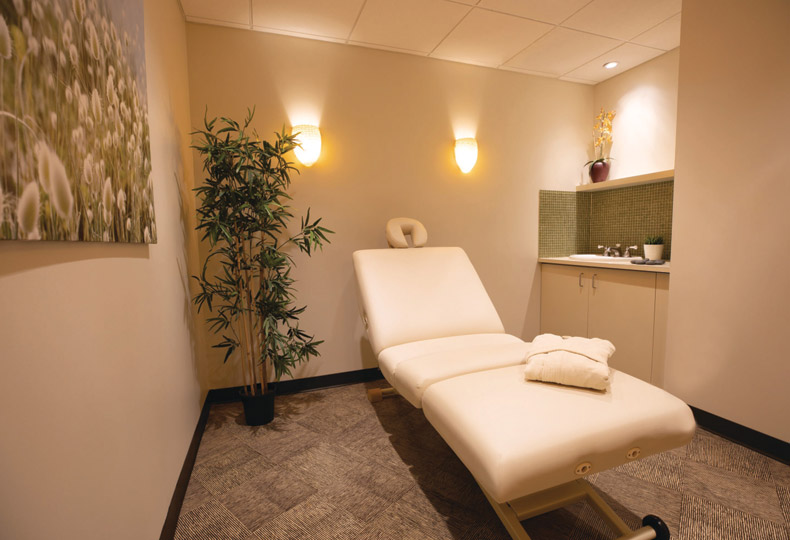 Indulge – A Spa and Salon
Self-care is always in session. It's time to treat yourself with a refreshing spa experience. Try that new hairdo you've been wanting or a trim. Maybe even luxuriate in a manicure, pedicure, or one of our spa treatments. All of the above works, too. Go on, you know you deserve it.
Relax & Rejuvenate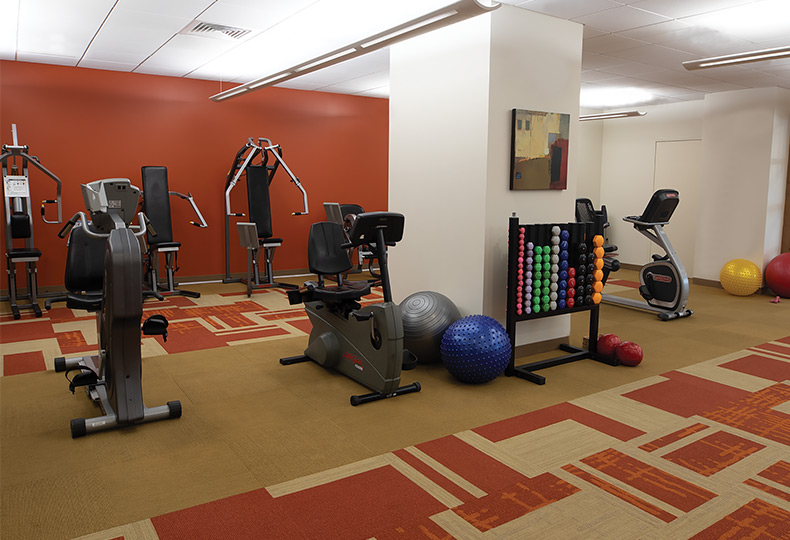 Vitality Fitness Center
Optimize your well-being, and focus on your needs, interests, and health goals. Get your sweat on with state-of-the-art equipment, fitness classes, and personal trainers who'll help you design a customized fitness program. Let's get moving and make progress at your own pace.
Find the Right Fit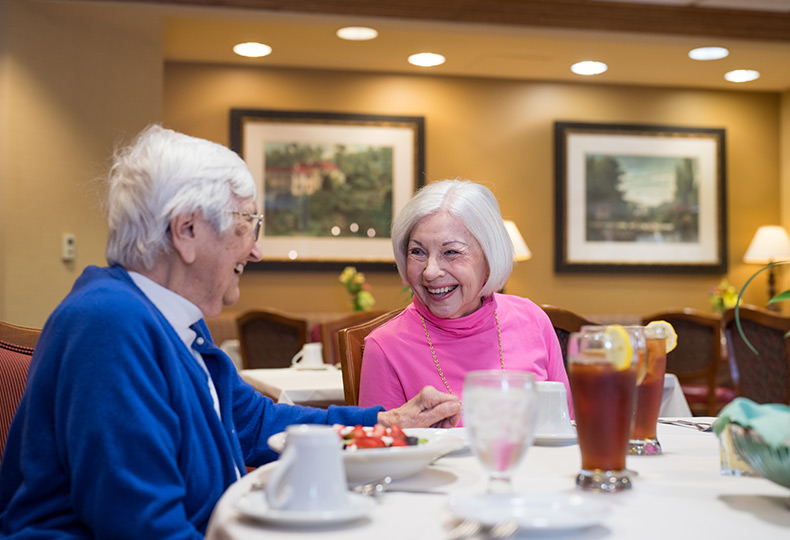 Watermark at Home
When you need a helping hand or additional support here and there, we've got you covered. We deliver personalized care and service plans – and peace of mind – right to your door. Let us know how we can help.
Count On Us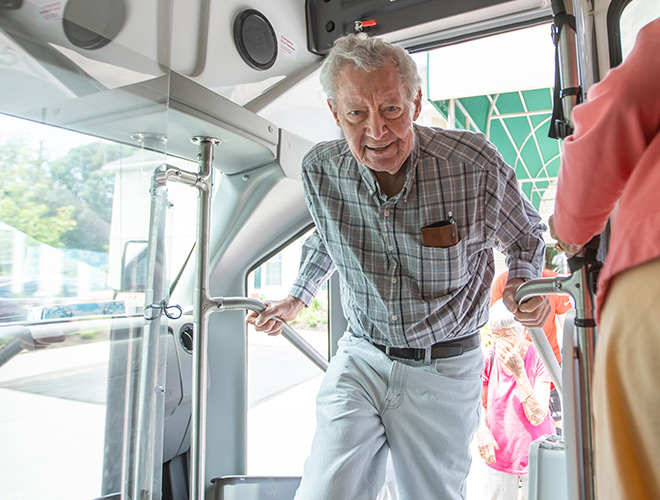 Partnerships
Partnerships enrich our community life offerings at The Watermark at 3030 Park. We collaborate with local and national partners to bring you a diverse and dynamic array of classes, programs, and other wellness offerings.
Explore Our Partnerships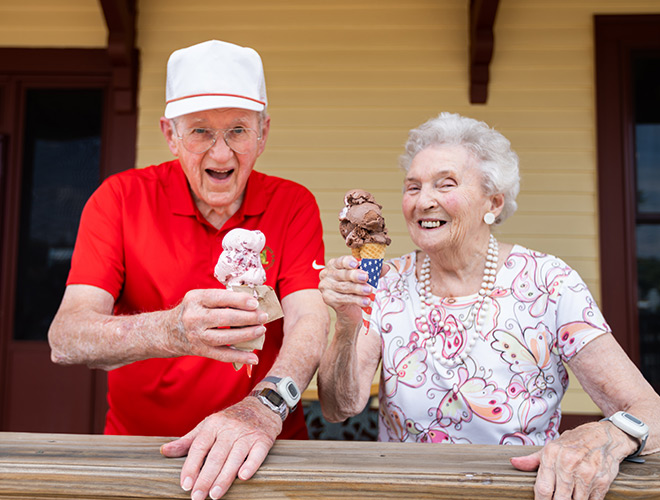 Activities & Events
Meet new people, visit new destinations, and enjoy new experiences that nourish your mind, body, and spirit. What sounds fun to you? Perhaps it's a dip in the heated indoor pool, a music appreciation class, or a spirited pool game. Either way, the choices are all yours.
Plenty to Do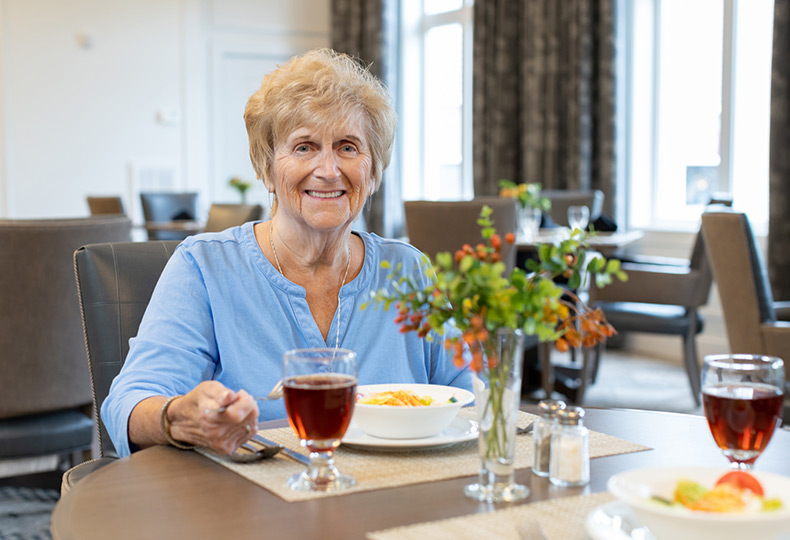 "I want to thank all the Watermark employees my mom and I had the pleasure to know for making her move to Watermark stress-free and her time in her beautiful apartment so lovely…There's no place like Watermark. Exceptional on every level! Thank you, again, for making such a difficult time so positive."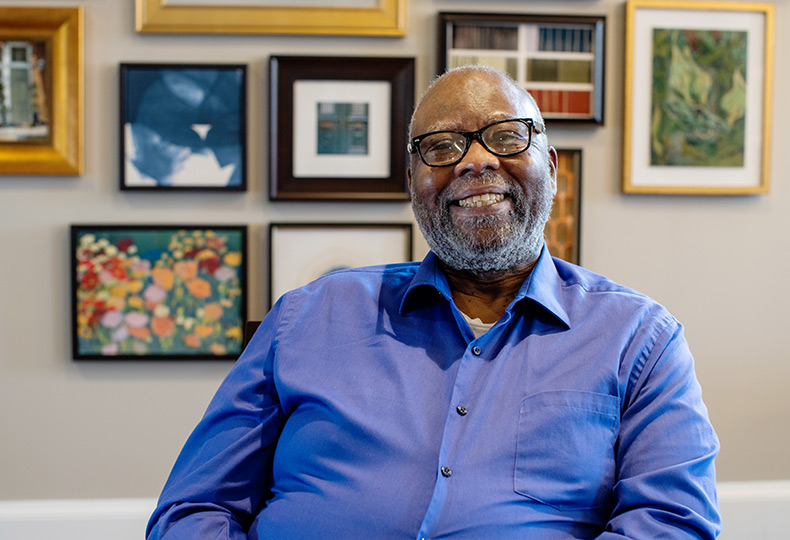 "Moving my father into The Watermark was the best decision we ever made. He was nervous, scared, and all alone when my mom, his wife of 62 years, passed. He didn't want to be a burden on any of his children and none of us wanted him to live by himself. We moved him into an apartment at The Watermark and within a week's time he said, "This place is the best. I love it here!"
The staff has been amazing to deal with and my dad is happy and safe. They keep him active and watch his health better than myself or sister ever could. Thank you, Watermark!"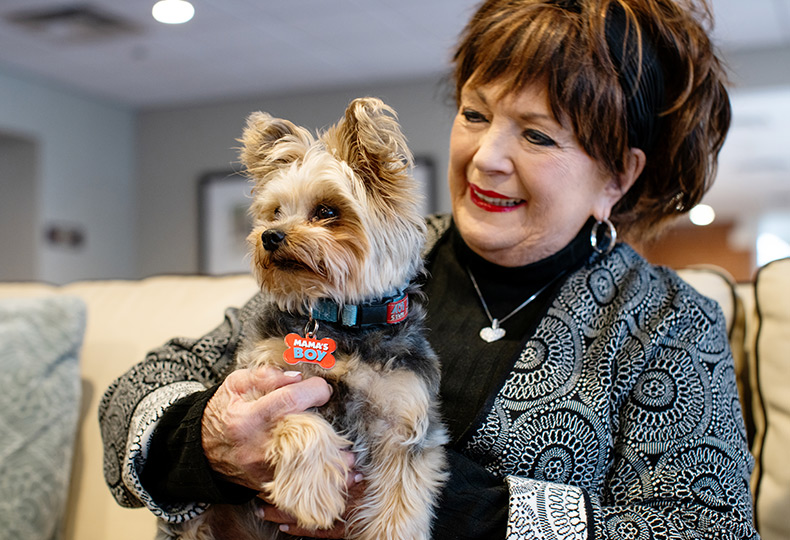 "My mom moved to Independent Living at The Watermark several years ago. By her own account (and ours too), it was the best thing that she did during this time of her life. Having her close to us, and at the same time, for her to have her own sense of community, meals and activities with friends has been great. From the very beginning of the pandemic, the Watermark leadership and staff have done a tremendous job in helping to keep everyone safe, communicated regularly with residents and their families, and provided vaccinations for residents as soon as they were eligible. Most recently, when my mom needed some extra help, the Executive Director and her team were there for her essential and extra needs. We highly recommend The Watermark at 3030 Park."