11 Benefits of Walking For Seniors at The Watermark at 3030 Park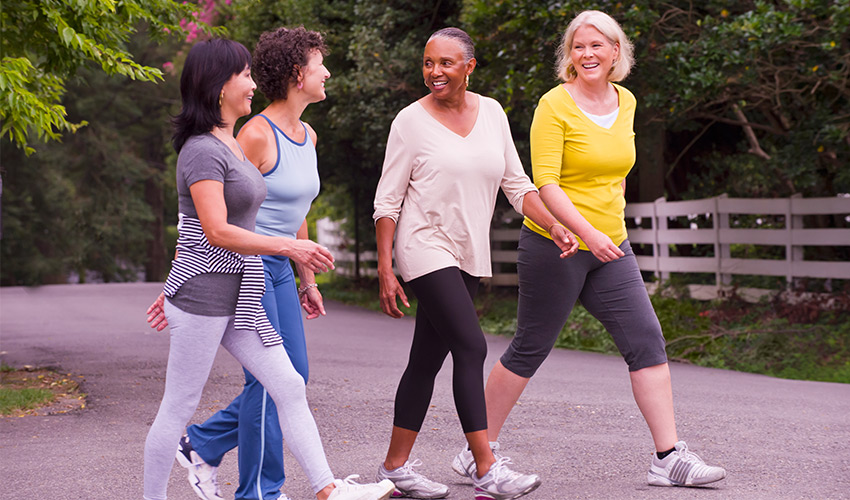 According to the
American Heart Association
, walking is "
the simplest positive change you can make to improve your heart health." Seniors who walk just 30 minutes a day can:
Reduce their risk of

coronary heart disease

and

stroke

Improve their blood pressure, blood sugar levels and blood lipid profile
Maintain their body weight and lower the risk of obesity
Enhance their mental well-being
Reduce their risk of osteoporosis
Reduce their risk of breast and colon cancer
Reduce their risk of non-insulin dependent (type 2) diabetes
In addition to the various
health benefits that walking provides
, there are social perks as well. Walking with a friend is a meaningful and engaging experience and a great way to socialize. Walking gives seniors the opportunity to enjoy the weather, to be closer to nature, and to clear the mind.
At The Watermark at 3030 Park, residents take full advantage of the paved walking path on property. It provides a safe and pleasant way to exercise and to experience all that our grounds have to offer. Walking is just one way residents focus on their health and well being while thriving with us.