Fresh, Healthy, and Delicious
Where cuisine takes center stage with artisan menus.
Whether it's a tasty snack after a game of bocce ball or an elegant multicourse dinner to celebrate a special occasion, you'll be spoiled for choice with five distinct restaurants at The Hacienda. The cuisine is refined and casual, showcasing seasonal, fresh, and local ingredients.
Dining venues include an outdoor café, bistro grill with open hearth oven, a bar, a welcoming signature dining room, and al fresco dining. Find specialized menus at each venue designed to bring family, friends, and colleagues together to celebrate good health and great cuisine.
Legend Gluten Free Vegan Heart Healthy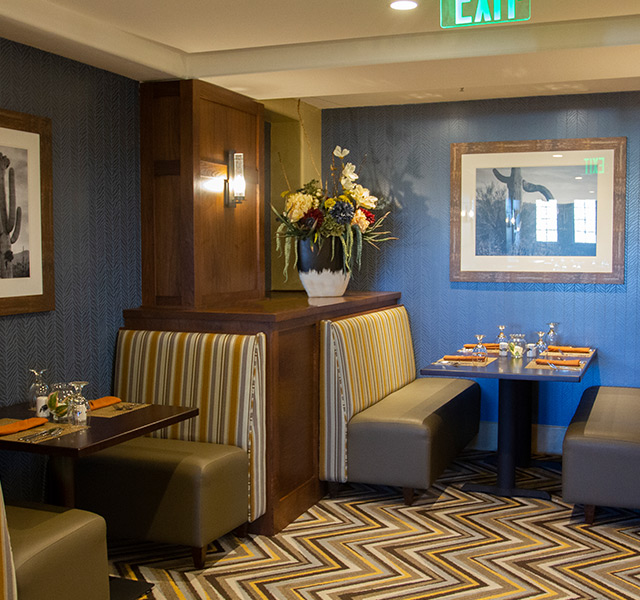 The Morrow Room
Our main, warm and welcoming, all-day dining venue offers a versatile and expansive menu showcasing our chef's creativity. Sit inside or opt to enjoy a meal out on the covered balcony overlooking beautiful views of Tucson. Breakfast, lunch, and dinner are available daily.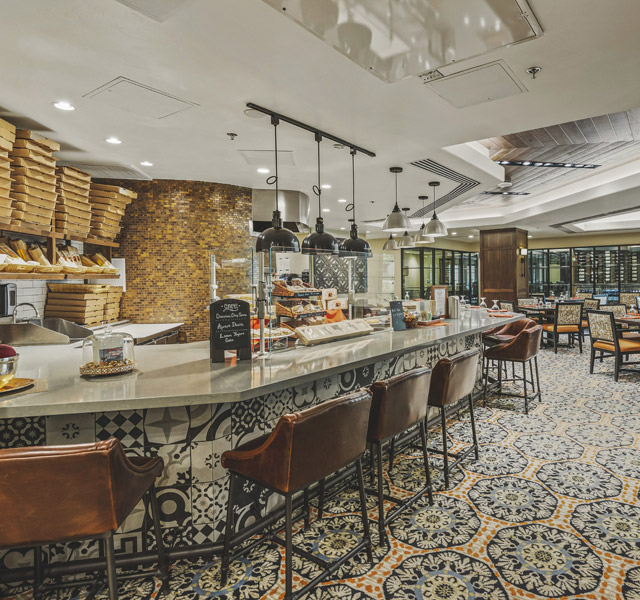 Taboon Café
Our signature full-service restaurant with an inviting open-display kitchen and beautiful stone-hearth oven. Enjoy poultry, fish, flatbreads, small bites, and more. This lively spot is perfect for gathering with friends and family. The exciting menus are crafted by renowned chef Rebecca Katz of Healing Kitchen.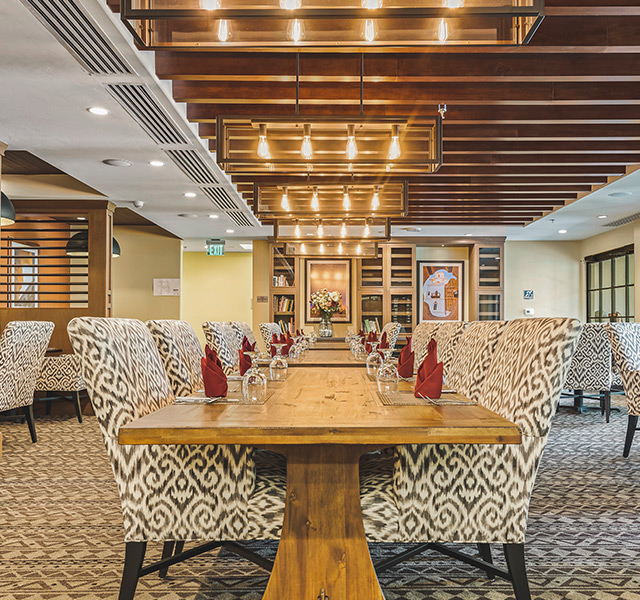 Napa Room
Cozy and informal, the Napa Room is our wine-country themed dinner spot, complete with a beautiful glass-enclosed wine room. Cuisine showcases locally sourced farm-to-table ingredients. Menu items include healthy starters, soups, salads, and entrees. Dine at your own table or join friends at the beautiful community tables. Outdoor dining is also available all year long.
Buena Vista Grill
Buena Vista Grill offers indoor/outdoor plain air dining in style. Relax while watching the activity happening at the outdoor kitchen and grill. Special periodic events include barbecues and culinary workshops. The patio overlooks the mesquite bosque, a popular starting and ending point for exploring The Hacienda's extensive grounds and hiking the Stations of the Cross Trail.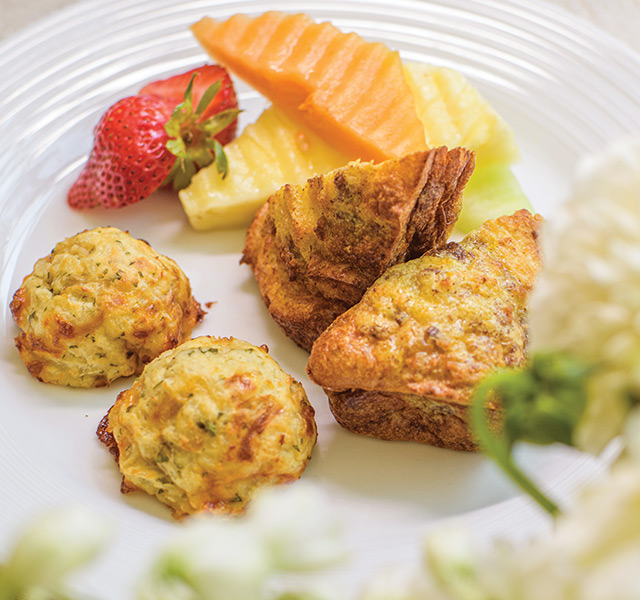 Gourmet Bites Cuisine
This groundbreaking signature program enhances your independence and brings back the joys of dining. Devour protein-packed, nutritionally balanced meals served as bite-sized hors d'oeurvres. No assistance and no utensils needed.
Learn More
Flexible Spending Plan
Maximize your freedom, prioritize what you want, and budget life around your choices. Enjoy a credit you can put toward dining, amenities, or other services. No two days look exactly alike, so why should your budget?
Learn More